Inqueering Minds Open Mic Night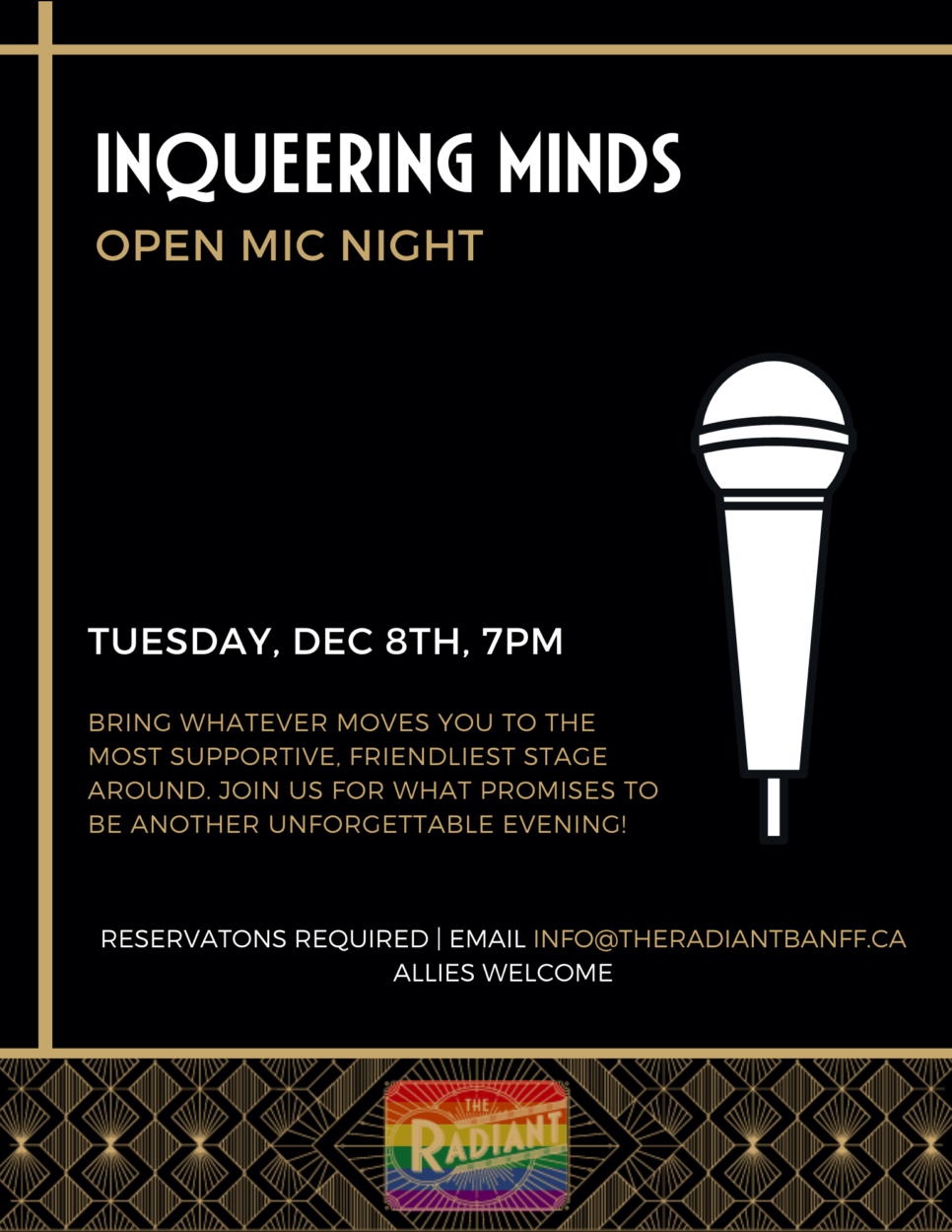 Open Mic night at The Radiant!
This stage and microphone are truly open for whatever you are moved to bring. Bring your art, your poetry, your story, a cause you feel passionate about, your music, or anything else to the little stage.
There is no schedule or reservations required to go on stage - sign up at the event.
The Pandemic continues. Seating is limited as is stage availability. Check in beforehand if you have any questions about your idea. Many health protocols will be in place.