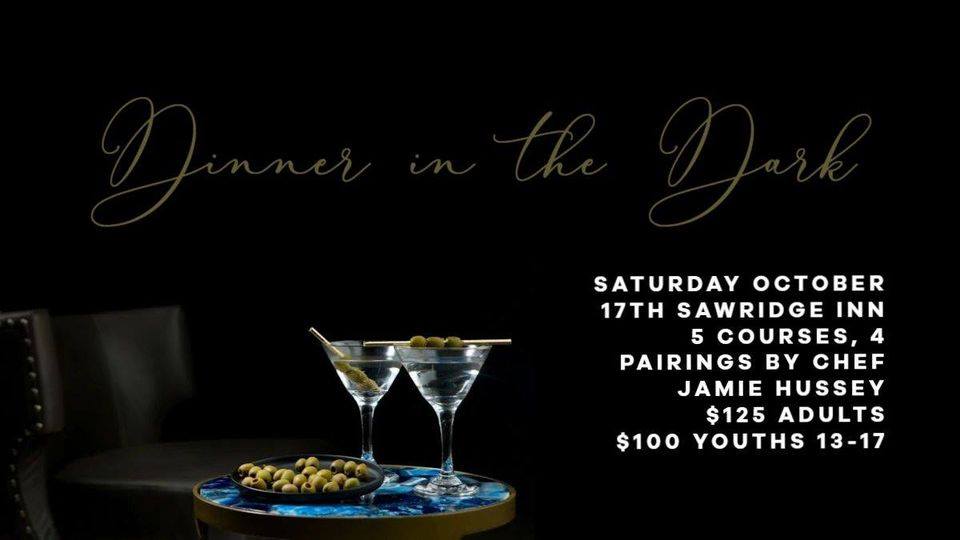 Lights out. Feel the excitement. Engage your senses.
Savor the aromas, the sounds, the textures and flavors. By removing the sense of sight out of the equation, your sense of touch, smell and taste will be intensified.
This culinary adventure is out of this world.
5 course paired dinner by chef Jamie Hussey.
Tickets include a five course dinner, four sample pairings and gratuities.
Additional alcoholic beverages will be available for purchase.
We can accommodate most allergies, vegetarian and vegan requests.
Adults $125
Youth 13-17 $100
Reservations required. Book your space, here.