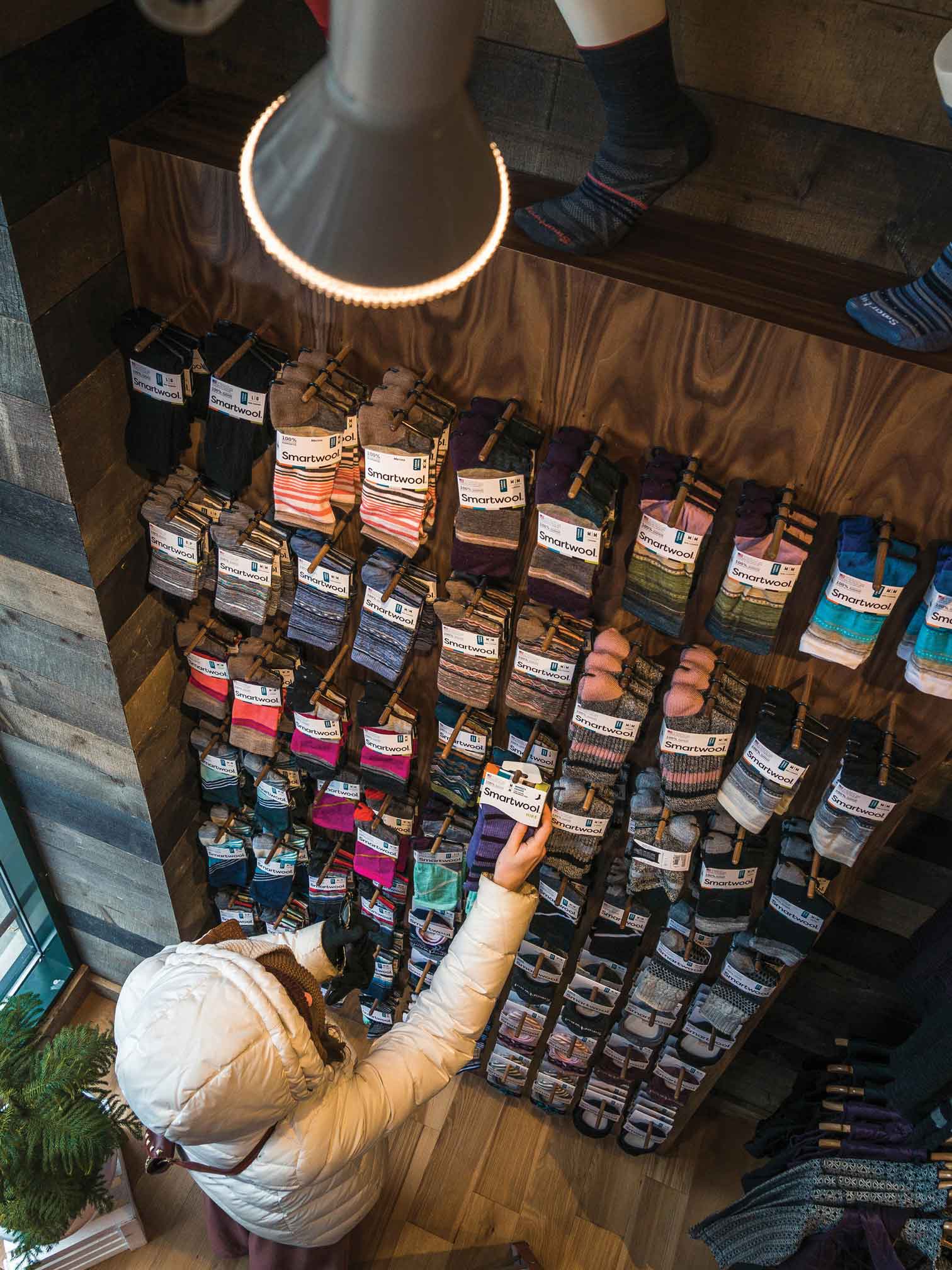 Smartwool provides warm, stylish and an environmentally friendly clothing! Smartwool uses with high quality merino wool because it is lightweight, moisture wicking and durable. Merino sheep grow their wool quickly, which makes this a renewable product. Smartwool makes socks, mitts, toques and other accessories designed for active lifestyles. Wear these products all year! Because merino wool wicks moisture, it keeps you warm in the winter and cool in the summer.
In addition to their accessories, Smartwool has warm and stylish outerwear for all seasons. What's more, they recycle the the extra trimmings from their products. They become the insulation for their Smartloft outerwear. This means they create next to no waste and they use every bit of their already renewable wool resources.
Stop by Smartwool in Banff to purchase these amazing products. This business is locally owned and operated.