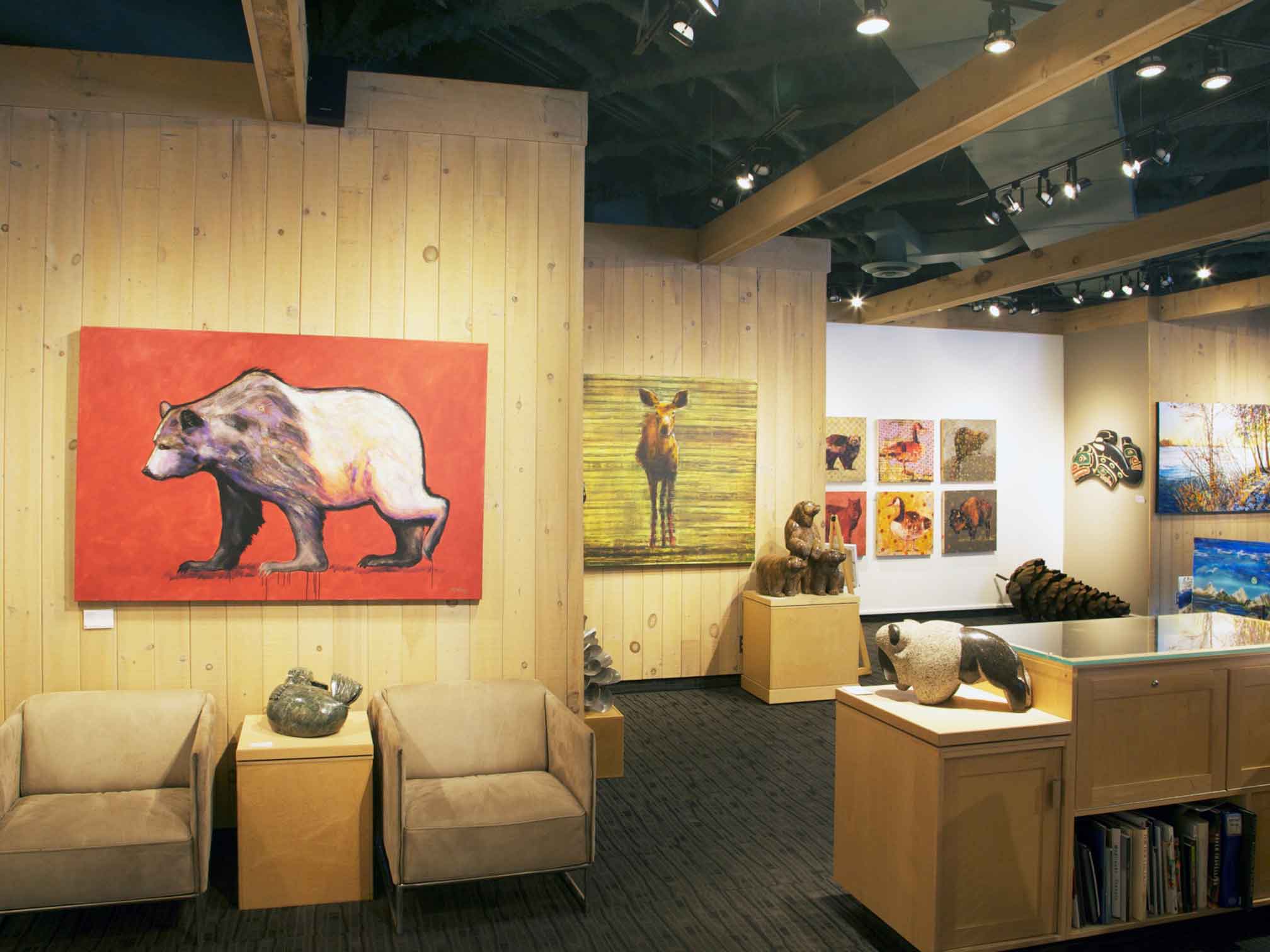 In 1974, Marika and Peter McCaffery opened Canada House Gallery in downtown Banff. They had a vision to showcase the very best of contemporary Canadian art, including Inuit art representative of the Canadian experience. The gallery became an iconic stop in Banff for people travelling through the Canadian Rockies. It became known for its high-end art and casual, accepting atmosphere, so indicative of the surrounding mountain culture.
Barbara Pelham, daughter of Marika and Peter, grew up in this gallery, surrounded by fine works of Canadian artists. Throughout her childhood, she formed close relationships with the artists, which helped when she became an owner of the business. She and her husband officially took over the gallery in the year 2000. They continued to run the iconic family business until the early fall of 2018.
Even though Canada House has changed hands, the dedicated staff remain with the gallery. New owner Tien Huang has similar roods, and he also grew up in a family art gallery. Pehlam says, "It feels right for Canada House, and all its fantastic artists, to launch into the next generation with a continuation of family business."
Tien also owns galleries in Vancouver, Toronto and Seattle. Pelham explains, "We're really thrilled that somebody with a great reputation and qualifications is the one to take Canada House to that next generation." The gallery is committed to carrying on the legacy of showcasing contemporary Canadian and Inuit art.
The next generation of Canada House Gallery in Banff promises to remain true to their dedication of showcasing Canadian paintings, sculptures, jewelry and more. They look forward to this next chapter in their story. Read more about Canada House Gallery here.