Bears on the Cover with BearHead Photography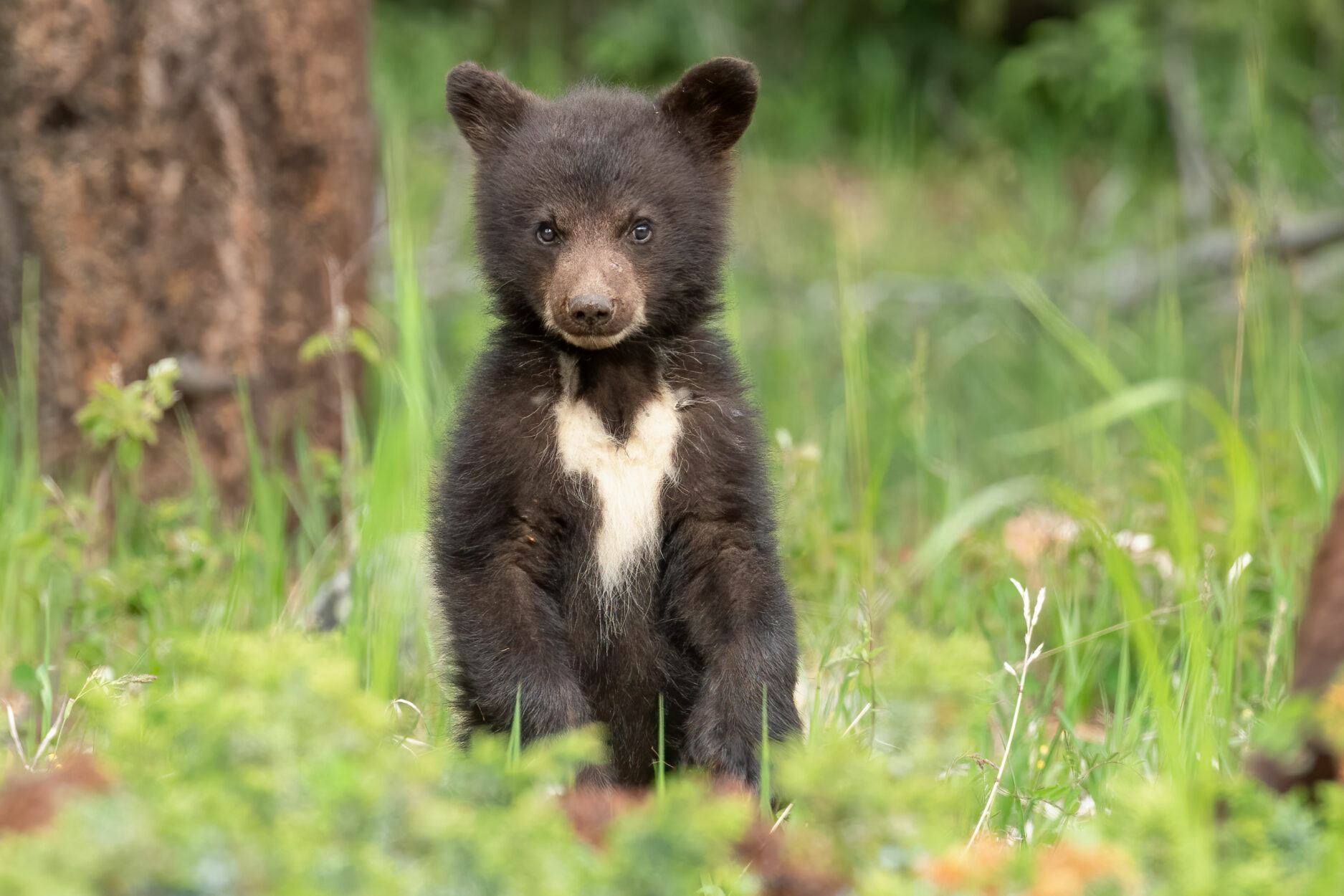 Barrett Hedges, BearHead Photography
Have you seen the latest issue of WHERE Canadian Rockies? It's all over the mountains, or you can see the digital version, here. Here at RMV Publications, we're in love with the cover photo! This little bear with his heart-shaped marking on his chest is so adorable, and we're so excited to be able to share this image with everyone visiting the mountains this summer.
This photo was taken by Barrett Hedges of BearHead Photography in Jasper in 2020. Barrett is a multi-award winning photographer who has been published in numerous publications and who is a photographer for National Geographic. We are so excited to share Barrett's work with you on our cover. We had a chat with Barrett about this particular photo and what makes it so special.
Where Canadian Rockies: What's the story behind this bear cub with the heart on his chest?
Barrett Hedges: We always remember him because of that mark. I've seen bears with circles on their chest before, and that's fairly common, but never one that look like a heart. We'd seen that cub before taking this photo, but we didn't notice the shape of the marking until he was standing. When we finally did see him standing, he became a favourite cub because of his heart marking. He was a very memorable cub.
WCR: How did you come across this mom and cub?
BH: It was actually a mom and two cubs. There was the little one with the heart, and the sibling was cinnamon coloured. We had seen them in the same kind of area for a couple of days. We were just driving around that area trying to find them again. That afternoon they were just along the edge of the woods. And that's when we got the shot.
WCR: What equipment did you use to capture this shot?
BH: I shoot with Nikon with a 200 to 500 lens.
WCR: You photograph a lot of bears. Do you have any advice for people looking to view and photograph bears in the Canadian Rockies?
BH: The morning and evenings is when they come out. What a lot of people may not know, is the reason for that is they like to rest in the shade in the middle of the day when it's hot so they don't overheat. They like the mornings and evenings because the temperature is not as warm. Besides that, it's more just driving around on the quite roads and being on the lookout.
WCR: Do you have any safety tips for people looking to see wildlife when visiting the mountains?
BH: Stay in your car! If you're out hiking, make lots of noise. Let the bear know you're there. The last thing you want to do is surprise the bear. Talk loudly. If you do see a bear, back up slowly and leave. Don't run, because you might kick in the bear's chase instinct because lots of prey animals will run away from bears. Just slowly back away.
WCR: Where can people find your gallery and purchase your photography?
BH: It's on Lynx Street at the Banff Park Lodge. Visiting the gallery is the best way to experience the photography because seeing it in person gives a much better visualization of what it looks like versus a computer screen. If you want a preview online, my website is bearheadphoto.com.