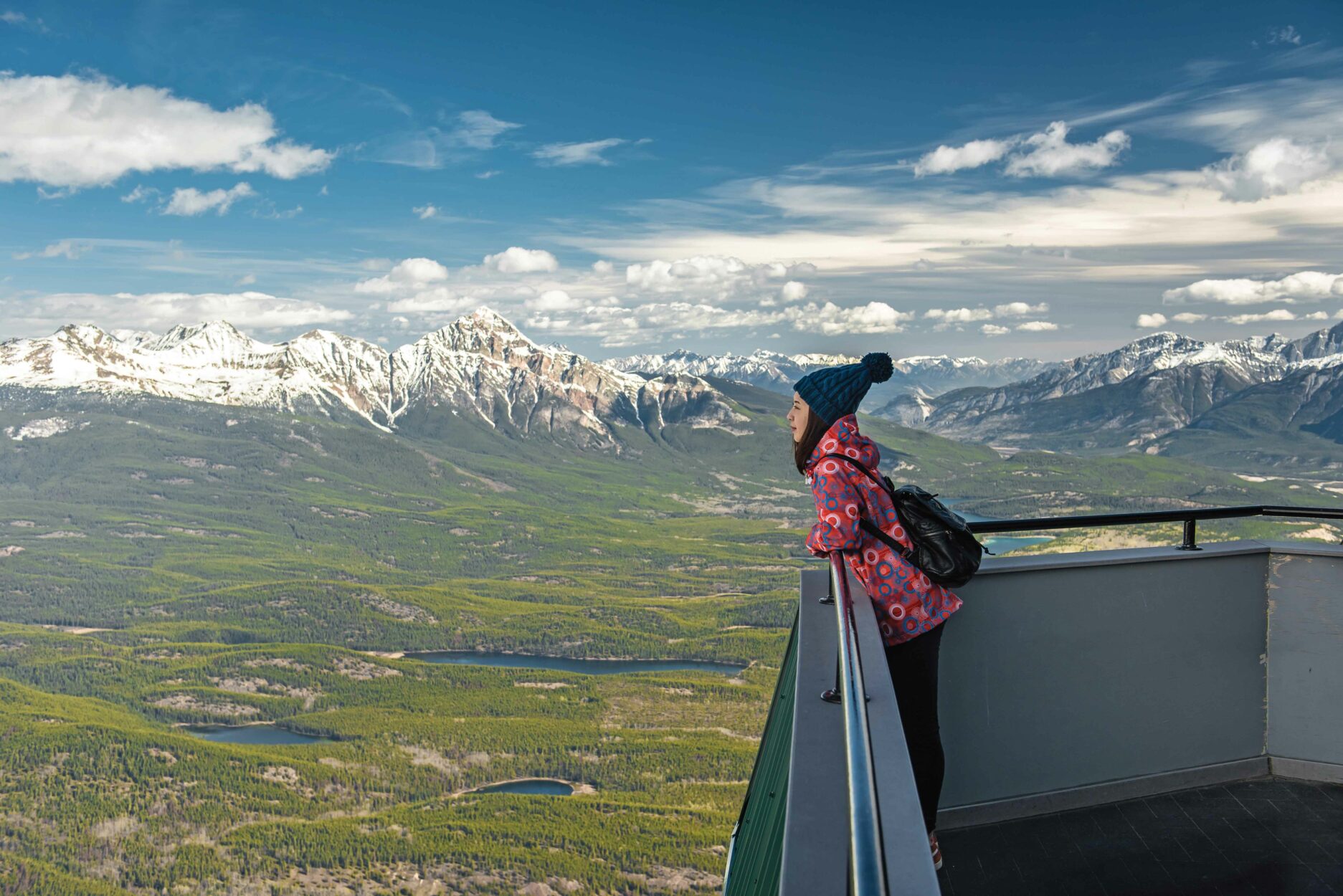 Travel Alberta | Jeff Bartlett @photojbartlett
As stunning as the mountains look from below, they look even more amazing from above. In Jasper, there are so many ways to access some sky-high adventures. Here are some of our favourites.
Tram to the Top
Ride the Jasper SkyTram up Whistlers Mountain. The SkyTram has been transporting people up the mountain since 1964. Over 6 million visitors have enjoyed this scenic ride and taking in the views from the mountaintop. At the upper terminal, take the short and scenic hike to the peak. See 360° views of 6 mountain ranges including Mount Robson, the highest mountain in the Canadian Rockies.
Walk in the Clouds
On the Icefields Parkway, the Columbia Icefield Glacier Skywalk is a glass-floored platform that juts out over the Sunwapta Valley. Walk over the edge to see  mountains, rivers, glaciers, and more from a whole new perspective. The Skywalk is only accessible via shuttle leaving from the Discovery Centre. 
Take Flight
Get a unique perspective on the mountains with a helicopter adventure. Book a heli-tour with Rockies Heli Canada for some sky high adventure. Choose from 20 min, 30 min, or 55 min flights that cover the stunning mountain landscape including glaciers, waterfalls, peaks, and more. Combine your flight with a summer adventure package and try hiking, fishing, or glamping in the backcountry for the ultimate experience. Private tours are available.
No matter where your Jasper adventure takes you, there's no reason to keep your feet on the ground!