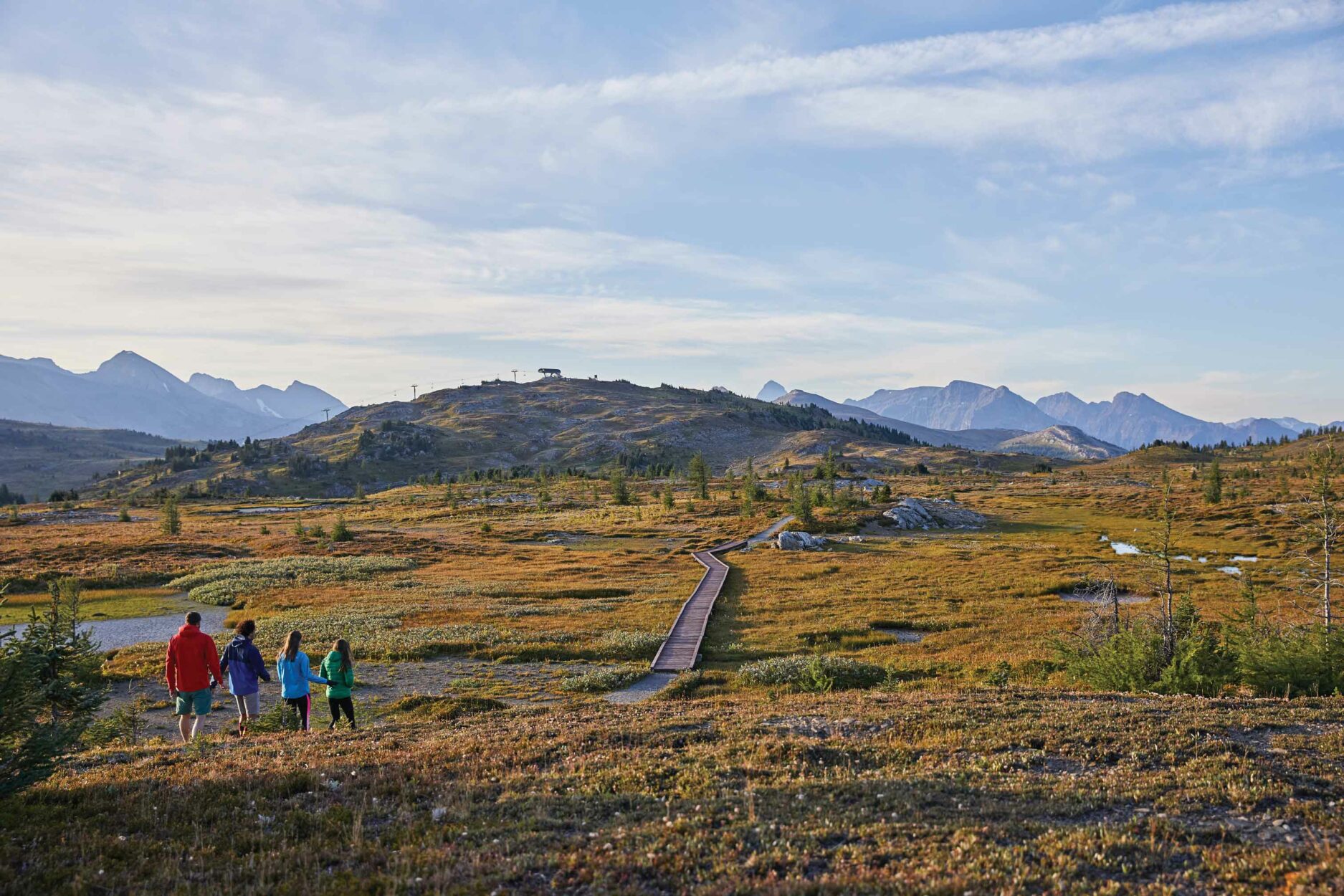 Banff & Lake Louise Tourism | Banff Sunshine Meadows
Nothing looks better than viewing the ranges of the Canadian Rockies from a mountaintop. Whether you're looking to work your way up, or reach the top without breaking a sweat, there are plenty of ways to get this experience in and around Banff.
Alpine Meadows
High in the alpine is an ecosystem like no other. Despite the harsh climate, with cold nights and a short summer, the wildflowers that grow in this region are breathtaking. Ride the Standish Chairlift to Sunshine Meadows and take in the beauty of the alpine meadows, complete with alpine lakes. The Lake Louise Gondola reaches the mountaintop with an interpretative centre that covers wildlife, ecology, and more. Take a guided hike for the best experience on high.
Meal with a View
The upper terminal of the Banff Gondola boasts a mountaintop experience like no other. The huge interpretative centre covers everything in Banff National Park, including wildlife, guides, history, and even astronomy. Take the short hike to Sanson's Peak and the Cosmic Ray Station, a National Historic Site constructed in the late 1950s. For a meal with one of the best views above town, visit Sky Bistro.
Get a Grip
Want to climb to the top of a mountain, but don't know how to climb? The via ferrata at Mount Norquay is your ticket to the top. Italian for "iron road," the via ferrata is a safe, accessible way to climb while secured to the mountain at all times. No previous experience is required for this fun introduction to climbing, but once you try it, you might get hooked!