Live like a Local: Make the most of your Banff vacation at Mount Norquay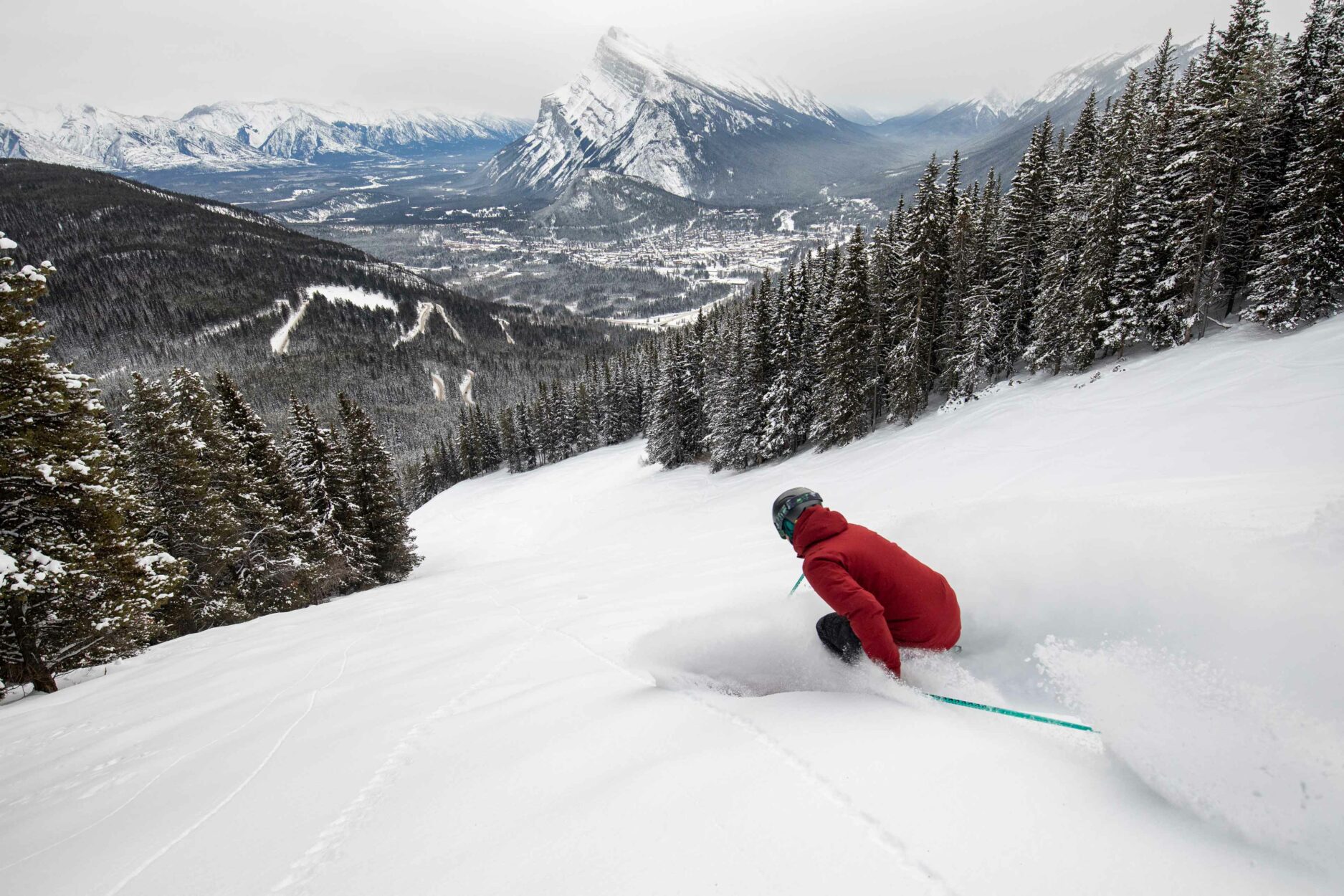 Photo provided by Mount Norquay
Visiting Banff National Park and its endless possibilities can be both exciting and daunting all at the same time. Where are the best places to go? Which ski hill is worth the drive? What else is there to do besides skiing? Whether you want to end your day in style, you're looking to ski all day, or you want to try something different, do what the locals do and head to Mount Norquay for the day.
Norquay is Banff's home ski hill. Only 10 minutes from town, a short drive or shuttle will get you to the resort in no time. Once there, all that's left to do is enjoy Norquay's laid back, friendly atmosphere, tackle a few slopes, or maybe rip down the tube lanes, and even grab a bite to eat. There's so much to do here, we're going to break it down for you.
Skiing/Snowboarding
Of course there's great skiing and snowboarding at Norquay. The classic Canadian Rockies resort boasts awesome views, great runs for all abilities, and a spacious ski in/ski out lodge. They have all the amenities you want for a day on the slopes: quality rentals, great food to warm up, a terrain park, and a great ski school. Have you ever tried a ski lesson? Whether you're a beginner looking to learn the ropes or you're confident anywhere on the mountain and can ski double black diamond terrain, a lesson will help you tweak your technique so you can tackle the next great adventure.
Norquay's terrain park features jump lines to suit all abilities, and fifteen boxes and rails all ranging in size – including rainbows, a three-step down and a battleship box. It's great for first timers and freestyle champs alike. The Terrain Park is also home to the Bow Valley Freestyle Team.
Norquay also has great ski events throughout the year, including their Valentine's Day Lifts of Love, Kids Rail Jam, and the Masters Racing Beer League series.
Tube Town
Have you tried tubing? While many mountains have a few tube runs for some quick thrills, Norquay features Alberta's longest tube lanes, and these fast and furious thrills are accessed by a magic carpet. Go down solo, go in a group, enjoy the ride, or spin as fast as you can – sliding down a polished chute on an inflatable doughnut has never been more fun.
Visiting with the family? Tubing is great for older children and adults alike. Looking for a laugh with friends? Grab a beer from the Lone Pine Pub – we recommend the Banff Ave Norquay 97 – and take a rip down the lanes. Looking to polish off your day on the slopes? Try a few tubing runs before heading back to town. We promise tubing is a ridiculously fun experience that you don't know you're missing.
After Dark
Did you know Norquay is the only hill around that offers night skiing and night tubing? The ski hill is a whole different place after dark! With great tunes blasting, an easy chill vibe, and hardly anyone around, take advantage of select runs, the terrain park, and tube town on Friday and Saturday nights.
Night skiing is a great way to extend your day on the hill. Get in your runs, enjoy great food at the on-site Lone Pine Pub, and head back out to enjoy the hill under the lights. Or, if you're looking for something different after a day on the slopes, spend the evening ripping down the tube lanes under the floodlights.
Even if you've spent the day in town, head up to Norquay to cap off your night. The hill is a great place to have a beverage or two and experience some evening fun. The shuttle will take you back to town safely, and back up the next morning if you need to pick up your vehicle.
So don't be afraid to keep it close to home this winter and take advantage of everything that Mount Norquay has to offer.