Valentine's Day in the Rockies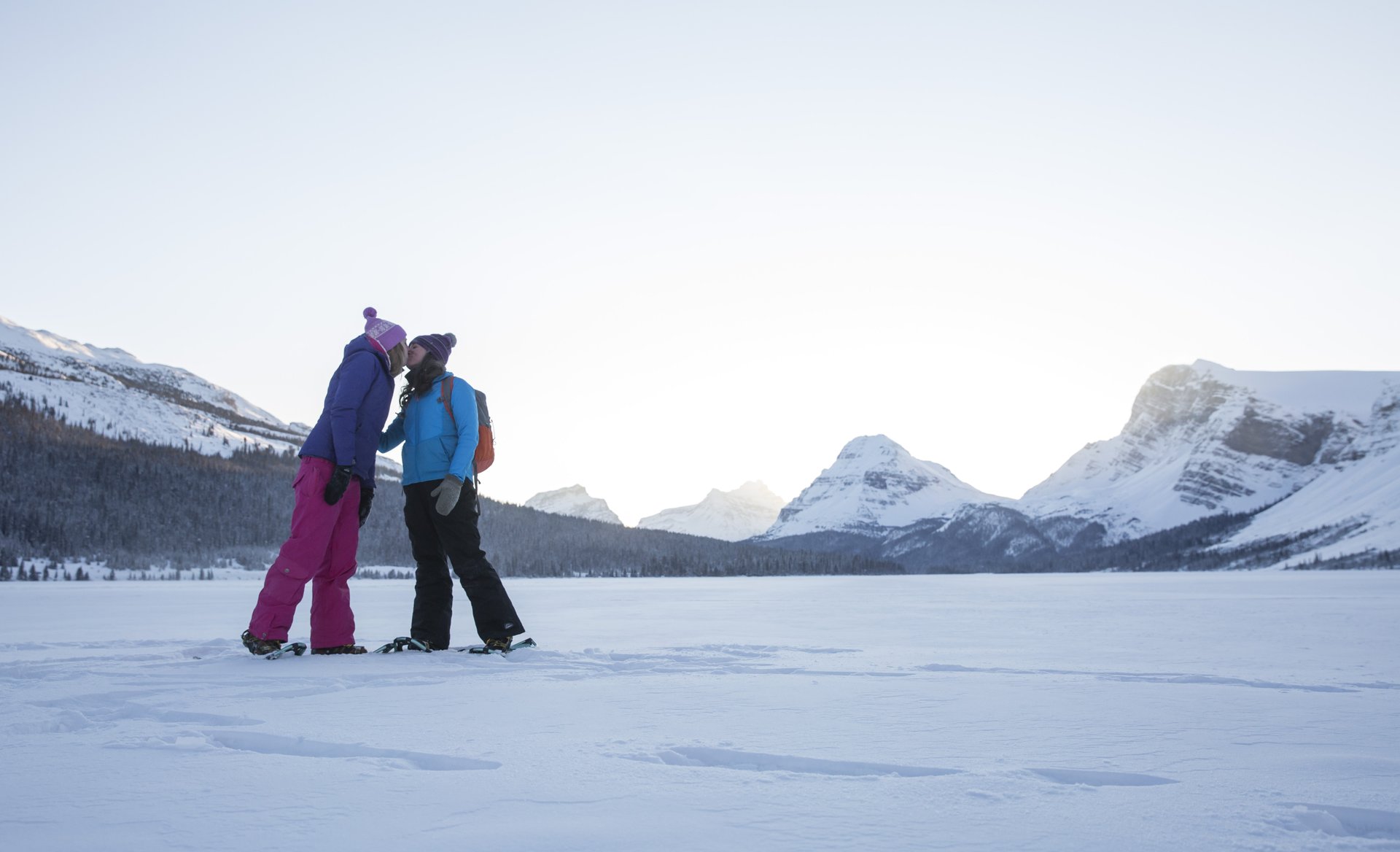 Banff & Lake Louise Tourism, Noel Hendrickson
Like most holidays that seem to pop out of nowhere on the calendar, Valentine's Day will be here in the blink of an eye. Be sure to pencil it in and make reservations for a fun evening (or weekend!) together with your favourite person. The Rockies are bursting with fun date night ideas to help you celebrate Valentine's — here are a few beauties to consider.
Chairlift Speed Dating
For less than $50, spend the night hitting the slopes and giving Mt Norquay's unique twist on speed dating a try. On their Lift of Love, share a few minutes of conversation and potential connection on the 2-3 minute chairlift up the mountain. If you find some nice chemistry, take a few more runs with this person and see where the night takes you! Or, if it's a total dud, mix it up and find a new partner to share the next lift with. You can finish off the evening at Lone Pine Pub's Après Ski Mixer with a live DJ and delicious food and drinks. If you've been in a rut with online dating, this active evening is a refreshing alternative to swiping photos and is an opportunity for a spontaneous fun spark.
Nightrise
Book tickets to Nightrise at the Banff Gondola and enjoy watching the mountain come to life with the impressive digital art installation. Multimedia effects are combined with terrific light shows, video projections and music to create the Four Wonders — on the gondola ride up you'll experience Cosmic Ray, Diamond Dust, Alpenglow, and finally Frosted Waves at the summit. If you've been thinking of asking a certain question, on top of a mountain with enchanting music and shimmering lights sounds like a pretty magical spot.
Float into Relaxation
If you and your partner have enjoyed spa dates before but are looking for something a bit more unique this Valentine's, give Float Canmore a try. In their float pool you will feel weightless and utterly relaxed as the salty water's buoyancy eliminates the effects of gravity on your body creating a peaceful feeling of tranquility and stillness. Unwind from your busy, hectic week and feel the stress ease away as you listen to meditation music and find your zen. Finish off the evening with a couples massage with their Couples Pampering Package and you'll have set the bar for the best date night.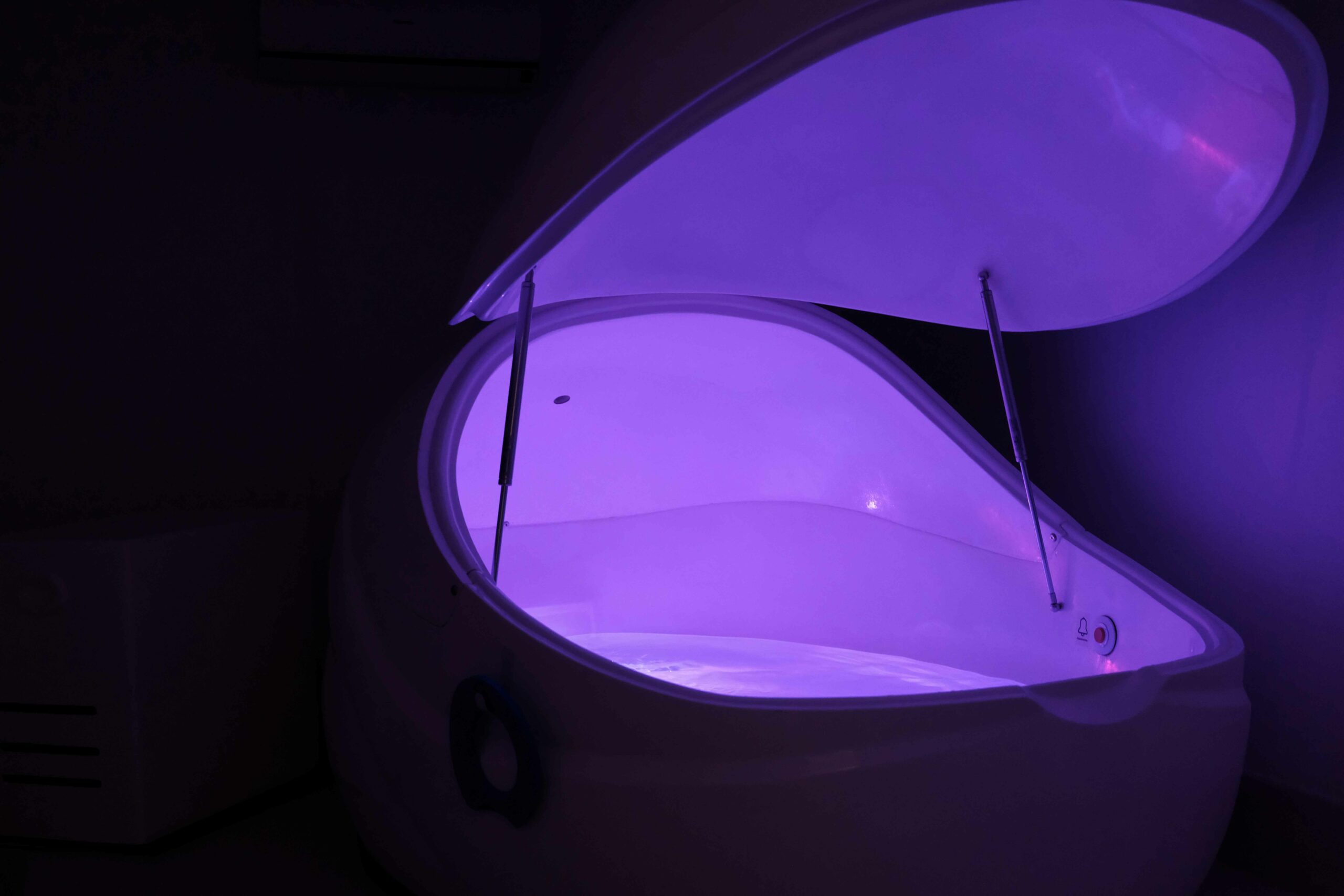 Beer + Spirit Festival
If Valentine's Day falling midweek is putting a damper on your plans, don't let it! Celebrate the weekend before by grabbing tickets to Jasper Beer and Spirits Festival. Here you can sample fun beverages from local breweries and distilleries while enjoying delicious food made by world class chefs. Turn it into a full weekend affair and book the VIP Weekend Retreat Package at Jasper Fairmont Lodge to include accommodations, Friday and Saturday Grand Tasting with dinner, breakfast and lunch on Saturday, and a noteworthy Sunday brunch to top off a great weekend spent together before heading back into the busy week.
Dinner with Benefits
 Head on down to Bankhead in Canmore for an evening of delicious food with a special 3 course menu that gives back to the community. The restaurant is donating 10% of proceeds from their Valentine's Day menu to benefit Bow Valley Connections. A few notable dishes to look forward to include: flash pickled, spiced and fried oysters with beetroot, a delectable vegan protein loaf with celeriac, broccoli, beetroot and red wine, and a mouth watering bourbon chocolate parfait with cherry jubilee.
Whether you're into culinary treats, spa sessions, or active outdoor adventures, the Rockies have the perfect Valentine's date to make this year one to remember. Cheers!