It's Time to Celebrate SnowDays in Banff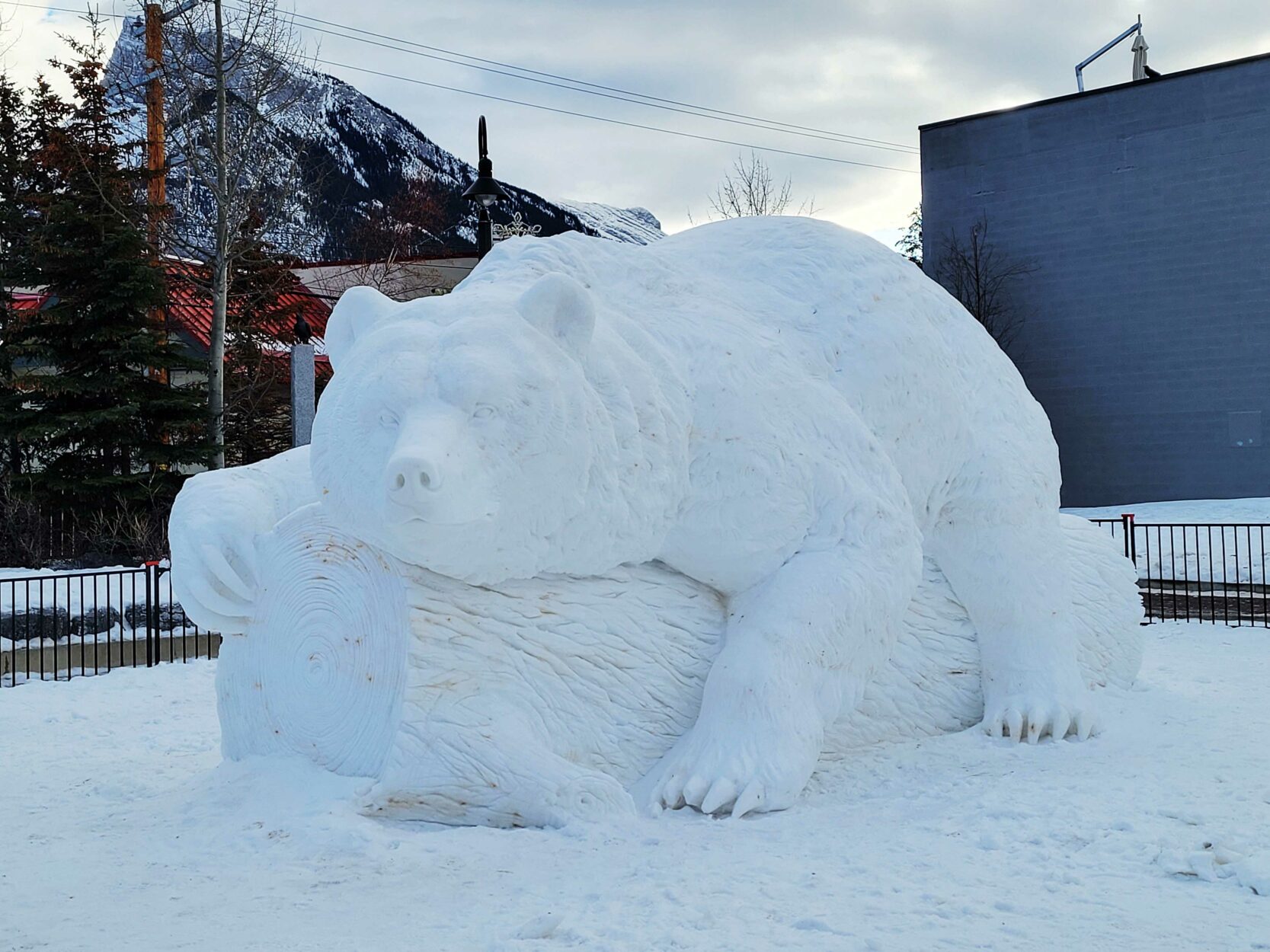 "The Boss" snow sculpture by David Ducharme and Dmitrii Klimenko
It's that time of the year when Banff celebrates all things winter. From Jan 18 to Jan 29, the town of Banff comes alive with the sights and celebrations of SnowDays. This year's festivities feature the iconic snow sculptures throughout town, fast and exciting skijoring – where horses pull skiers at top speed over jumps so they can show off their exciting tricks – and a Play Zone for the whole family to enjoy.
During the beginning of the festival, watch the talented snow carvers reveal their creations. Snow sculptures can be found in front of the Whyte Museum, along Bear Street, in Banff Ave Square, and at the high school.
These sculptures are crafted by skilled artists who carve their life-like visions into the snow. For the best spot to watch the carvers work, stop by Wild Flour Bakery on Bear Street and enjoy the action through their large windows while enjoying a coffee or tea and some excellent homemade baking.
Visit the Play Zone, open from Wednesday to Sunday during SnowDays. Enjoy curling, sledding, fat tire biking, winter activity rentals, and more. It's the perfect way to test your winter skills and have a little fun at the same time. This family-friendly activity is open from 4-8 pm on Wednesday through Friday, and noon-8 pm on Saturday and Sunday.
Finally, see the finale of SnowDays on January 28 with the exciting skijoring event! Teams of athletes and horses from Skijor Canada perform on Banff Ave! See trick riding, ski stunts, and a fast and fun afternoon of events. The skijoring event occurs at 11 am and 3 pm.
And the best part of celebrating winter in Banff? These events are absolutely free! Don't miss the ongoing celebrations of all things winter as Banff comes alive to celebrate SnowDays.