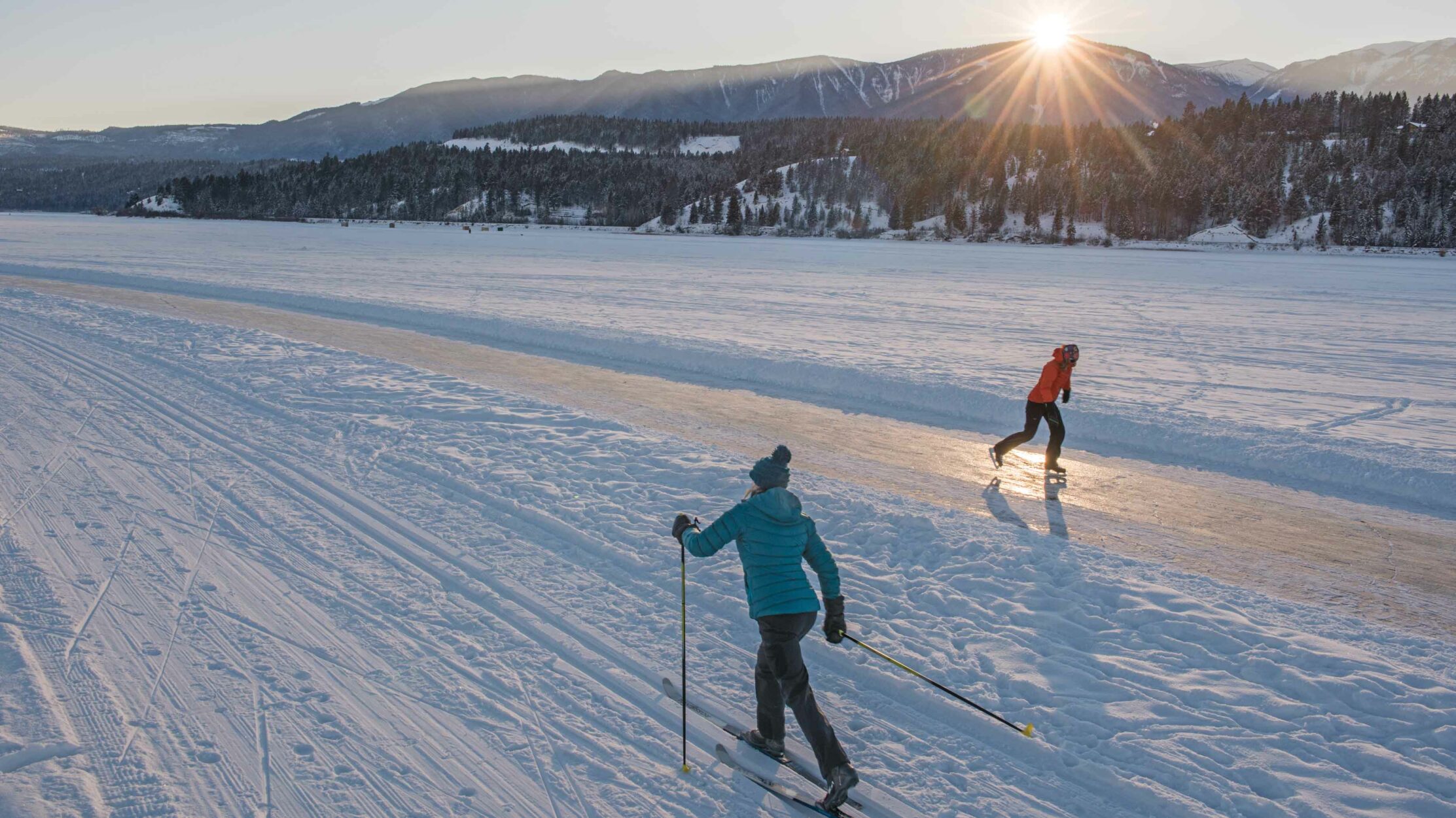 Lake Windemere Whiteway, Destination BC, Kari Medig
Everyone knows British Columbia has excellent skiing. From the freestyle slopes at Kicking Horse Mountain Resort to the family fun at Panorama Mountain Resort, and the untouched powder accessible from CMH, BC is the place to hit the slopes! But there is so much more to this natural wonderland. Here are our favourite ways to go beyond the slopes in beautiful BC.
Snowmobile
BC has the best snowmobiling in the mountains, and there are many accessible areas for an easy sled or a powder-filled backcountry adventure. Find the best snow on a guided tour with Rocky Mountain Riders or Toby Creek Adventures. Want a DIY adventure? Rent a top-quality machine from Rocky Mountain Riders in Golden and make the most of your vacation!
Ice Skating
Whether you're looking to explore the frozen wonderland, play a game of shinny, or just partake in an iconic Canadian winter activity, the BC Rockies have excellent places to lace up and skate. The Lake Windermere Whiteway in Invermere is the longest skating path in the world. Skate the lake, or do it in cross country skis.
Skate on the outdoor public rinks in Golden, Radium Hot Springs, or Cranbrook or visit the Tilley Memorial Arena in Canal Flats for some old fashioned winter fun.
Hot Springs
So you've finished your day of adventure, now it's time to unwind and give your body the love it deserves. Relax in the natural mineral waters of BC's hot springs! Enjoy the mountains surrounding Radium Hot Springs Pools while soaking up the health benefits of the natural mineral water.