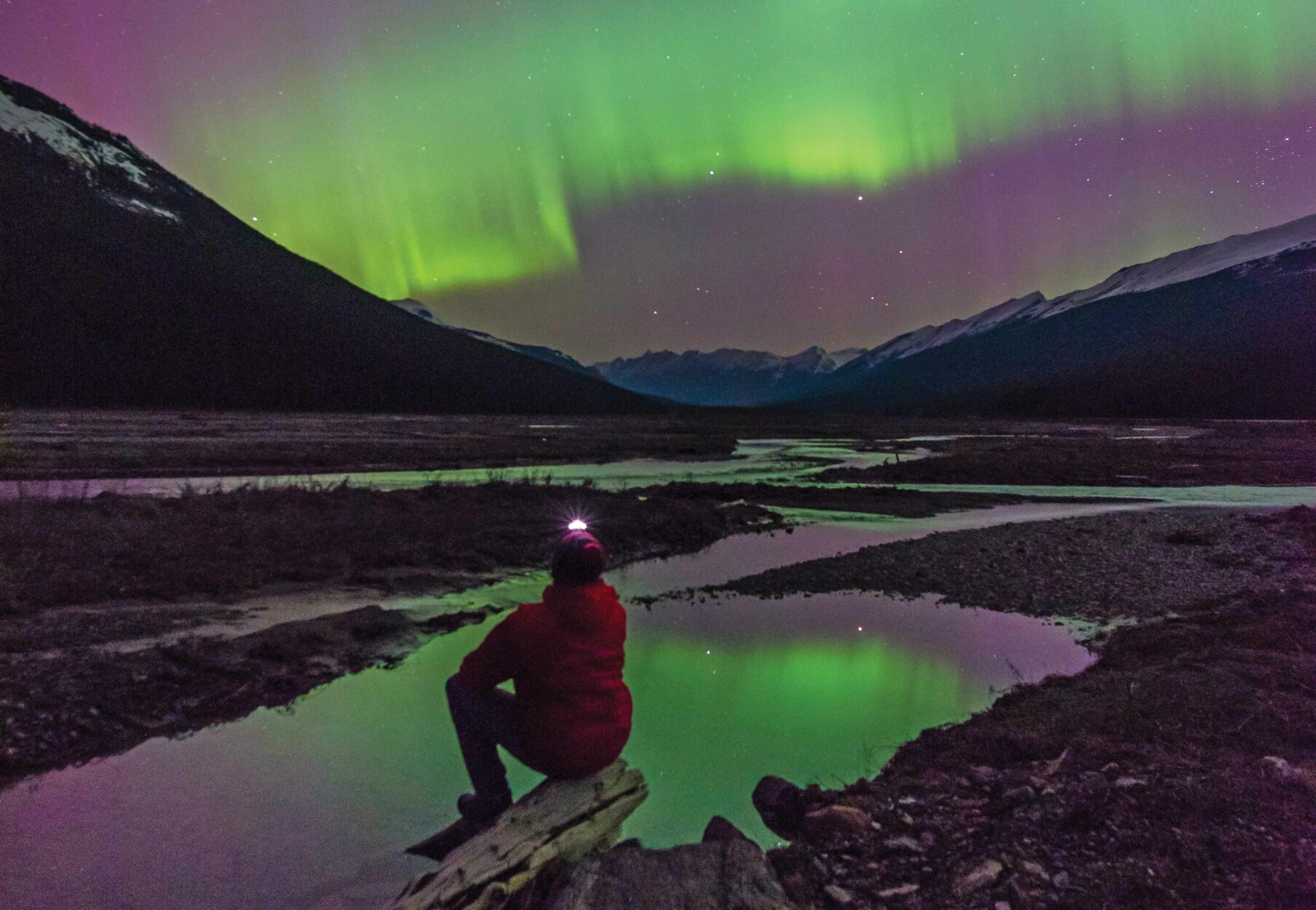 Travel Alberta, Jeff Bartlett @photojbartlett
Inspired by Jasper's Dark Sky Preserve and looking to get your own northern lights photos? You'll need the right camera gear, of course, but you'll also need to dress warm. Like, really warm. Here's what you'll need.
Layers and Layers
The best way to beat the cold is to dress in layers. Lots of layers! But knowing what each layer does is important when picking clothing to face the cold. A base layer should wick moisture and should feel good against your skin. Mid layers trap your body heat – think fleece sweaters and bulky, warm items. Outer layers protect against the elements. In winter, you'll want something to break the wind and keep the snow at bay.
Frosty Fingers
While layers will keep your body warm, good gloves or mitts with liners will keep your fingers frostbite free. No matter your preference for gloves or mitts, good liners are key. These thin gloves worn under your warmer layer will keep your fingers toasty, and they're great if you're constantly taking your hands out to work camera equipment. Generally speaking, mitts are warmer than gloves for an outer layer, but it really comes down to personal preference and style. For extra comfort, since your fingers will be handling the camera, consider some hand warmers in your mitts so you always have somewhere toasty to warm up your digits!
Tingling Toes
There's nothing worse than getting cold feet. Once your feet go numb and feel like blocks of ice, your night is over! Warm socks are key, but so is making sure your boots fit properly. Squishing your thick socks into tight boots means they won't trap your body heat and you'll get cold in a hurry. You'll want boots that allow the socks to stay fluffed up but are still comfortable to wear. Don't be afraid to stomp your feet and move around a bit to keep your toes from going numb. Foot warmers are also a great idea if you're standing around at night.
With the right clothing, you can dress warm and spend the night capturing photos of the stars. For expert advice on photographing the night sky, see The Greatest Show on Earth. 
Don't forget to tag us in your stunning photos on Instagram @whererockies!