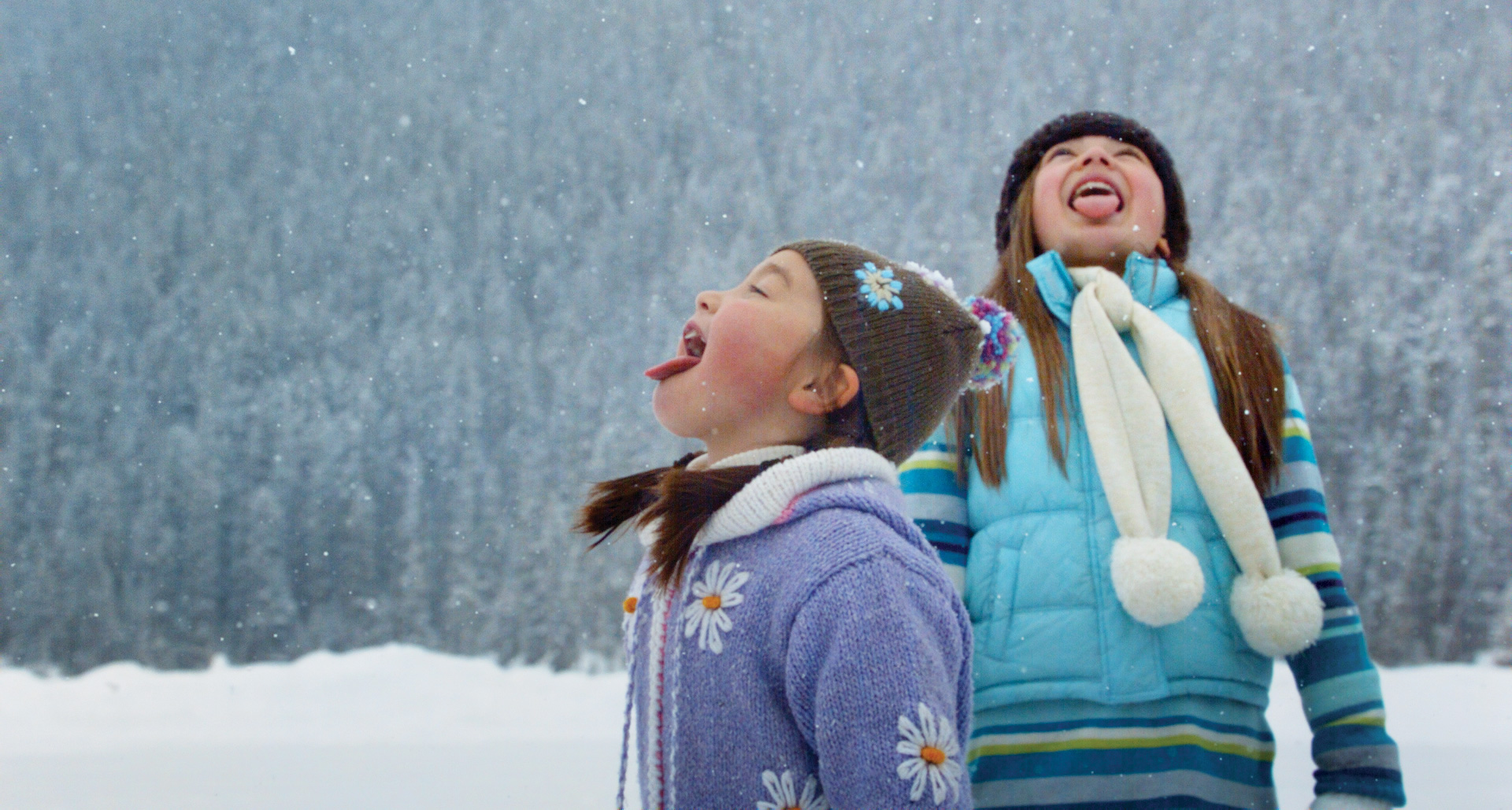 Travel Alberta, Sean Thonson
There is so much to do in the mountains this season.
Winter in the Canadian Rockies is a magical time of fresh snowfalls, crisp days, amazing sunsets, and a quiet beauty all around. There is so much to do this time of year, and we've rounded up the best ways to spend your day in our Where Canadian Rockies' Winter Activity Guide.
Hit the Hills
The mountains are obviously the place to be for excellent skiing. With breathtaking views, beginner to expert terrain, and everything you need to spend the day on the slopes, of course skiing and snowboarding are at the top of your list during your mountain vacation. Whether you're hitting up the classic Big Three: Norquay, Sunshine, or Lake Louise, or you want freestyle terrain at Kicking Horse Mountain Resort or a quiet hill at Marmot Basin, there's a slope that fits your style.
Editor's Pick: Lessons at Lake Louise Ski Resort. Whether you're looking to up your game, or you want to introduce someone to the sport, the expert instructors at Lake Louise will improve your skills in no time!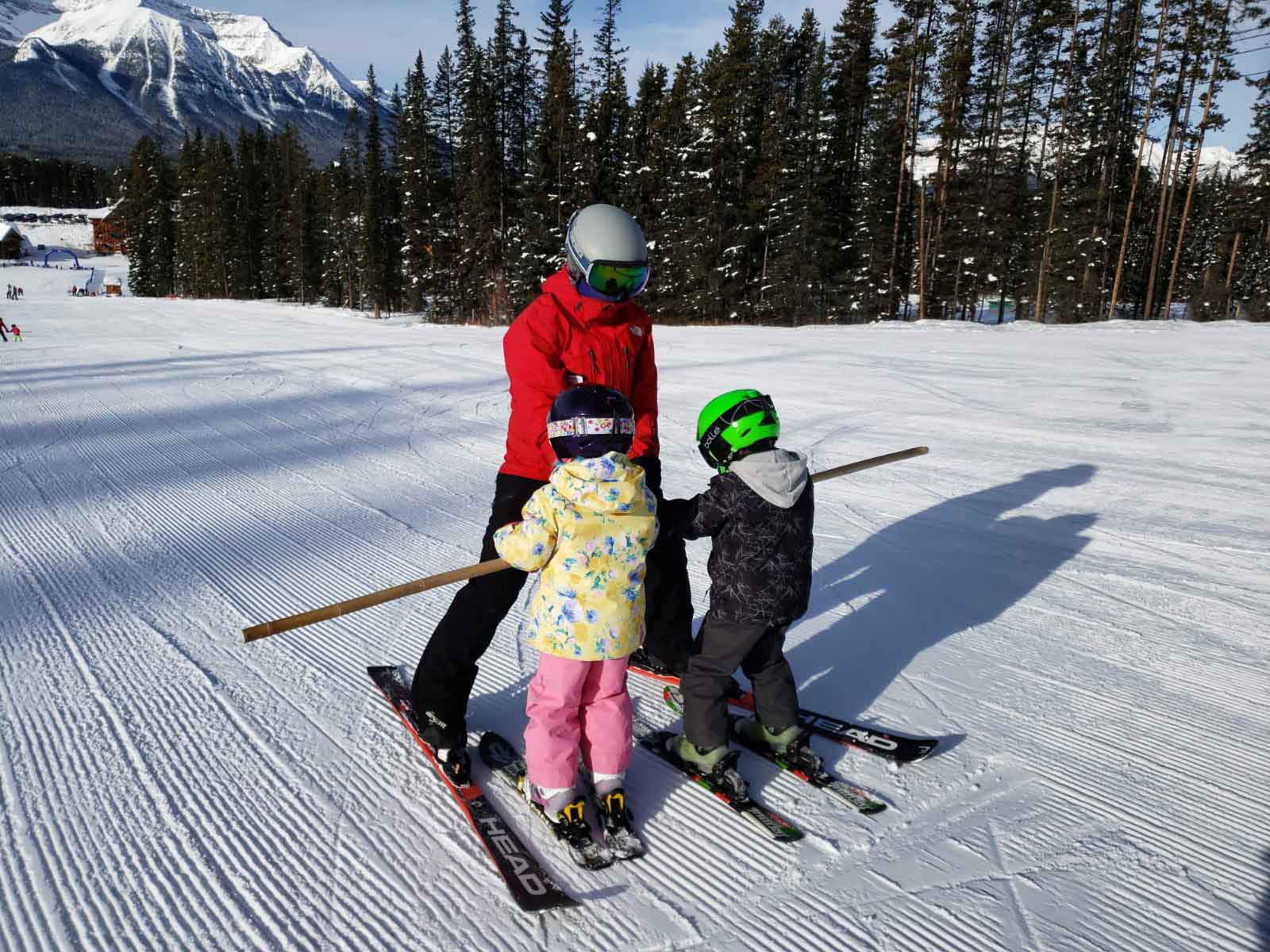 Tour the Town
If your legs are sore from the slopes, take a day to enjoy the charming mountain towns and all they have to offer. A walk down the main street will greet you with charming shops, delicious cafés, and a friendly small-town atmosphere. Take some time to explore the magnificent ice sculptures in Lake Louise or see the snow sculptures in Banff during SnowDays. Jasper in January turns the small town into a winter party, with activities for everyone in the family.
Editor's Pick: Take in the town from the mountaintop with the Banff Gondola. Enjoy dining, interpretative displays, and breathtaking views all the way to the top. To make it a full day experience, warm up at the Banff Upper Hot Springs after your journey.
Get Outside
Winter dresses the mountains in snow and those bluebird days are a stunning time to take in the mountain air. Whether you're looking to take a walk along the Bow River in Banff or Canmore, or try the Townsite Walk in Jasper, there are plenty of places to take a stroll and discover the beauty of the surrounding landscape. Try tobogganing at the Canmore Nordic Centre, the Fairmont Banff Springs, or the Fairmont Jasper Park Lodge. The towns also have free, outdoor public skating rinks for a family-friendly skate or a pick-up game of hockey.
Editor's Pick: Discover the beauty of the backcountry with a vehicle-accessible lodge at Mount Engadine, the perfect escape that combines the backcountry experience with an accessible stay.
Keep It In
Is it freezing out? Don't let a frigid day ruin your stay in the mountains. Stay indoors and enjoy mountain living, complete with central heat. Lux screens popular movies, classics, and selections from the Banff Film Festival. Test your puzzle skills with Eureka Escape Room and see if you have what it takes. Gather your friends for classic 5 pin at Bowl Valley in the iconic Fairmont Banff Springs, or get creative and paint your own pottery in Canmore at Crock A Doodle.
Editor's Pick: Spend the day at Elevation Place. When it's chilly outside, take it indoors with swimming, fitness, classes, and climbing. If you're in Banff, Sally Borden Fitness Centre at the Banff Centre also has indoor swimming and climbing or visit the Jasper Fitness & Aquatics Centre for swimming and bouldering.
Embrace the Arts
The mountains aren't just about physical activities. There's an amazing arts culture that defines this area and has some fantastic events. In both Banff and Jasper, prestigious Mountain Galleries showcases living Canadian artists as they explore wild and sacred places. The Jasper Art Gallery shows local and regional talent, while the Jasper-Yellowhead Museum often has travelling art displays. In Banff, the Whyte Museum of the Canadian Rockies has rotating art displays and Canada House features contemporary Canadian and Inuit artists in a welcoming atmosphere.
Editor's Pick: Walter Phillips Gallery at the Banff Centre shows contemporary art, often with alternative forms of practice. It's a great place to see something out of the ordinary, and their exhibits change regularly, so there's always something new and exciting to explore.
Light Up the Night
The day doesn't end just because the sun goes down! There are plenty of ways to enjoy the mountains after dark! In Jasper, discover the night sky and key constellations at the Planetarium or take in the Northern Lights in the world's second largest dark sky preserve. Extend your day on the hill with night skiing and night tubing at Mount Norquay and enjoy a quiet hill with lit runs and a relaxed atmosphere. The Canmore Nordic Centre has lit tracks for cross country skiing after dark, and admission is free after 5 pm. Sleigh rides under the stars at Banff Trail Riders or evening icewalks with Discover Banff Tours are also great ways to enjoy the night.
Editor's Pick: Nightrise. For a truly unique experience, take the Banff Gondola to the top of Sulphur Mountain for a multi-sensory, interactive experience that celebrates the night and merges Indigenous storytelling and knowledge with modern lights and performance. It's an experience you won't soon forget!
Take a Tour
There's a lot to see and do in the mountains, and a guided tour is the best way to learn about the area, its wildlife, and its history. Wildlife tours explore the area looking for elk, bighorn sheep, deer, and other critters who call the mountains home. SunDog Tours and Discover Banff Tours are experts who know the best spots. Get to know some furry friends with dogsledding. Tours from Mad Dog, Snowy Owl, and Howling Dog explore Spray Lakes in Kananaskis, while Kingmik in Lake Louise is the only outfitter within the national park. Near Jasper, Cold Fire Creek brings guests on a dogsled adventure with shorter and longer options.
Editor's Pick: Sleigh rides with Banff Trail Riders, Brewster Adventures, or Pyramid Lake Resort. There's nothing like dashing through the snow surrounded by mountains. This classic winter activity is accessible to the whole family, regardless of age or abilities, so it's the perfect way to spend time with everyone this winter.