Bike All Winter: Twinkling Lights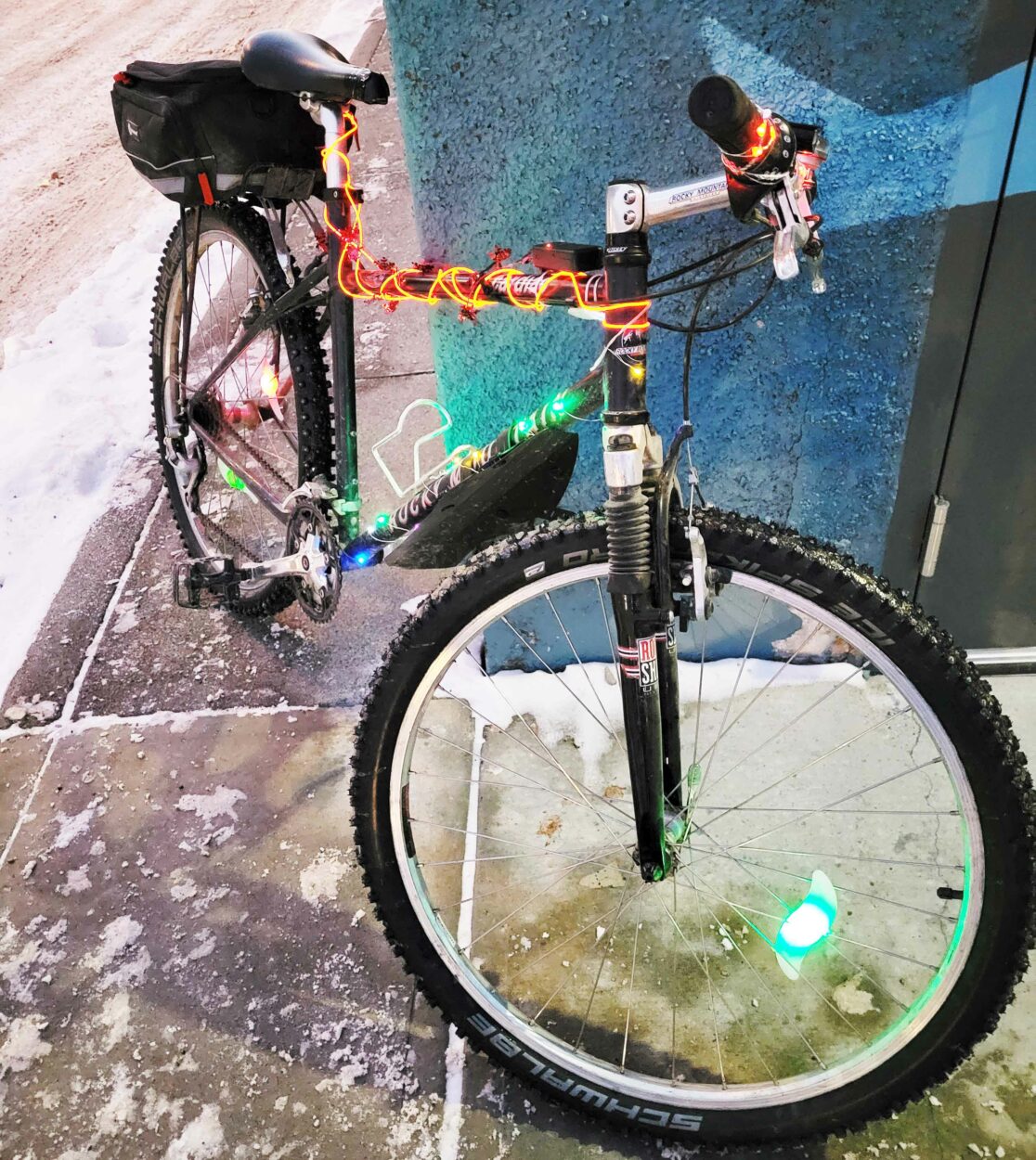 Remember when I said I got my bike decked out for winter through the Bike All Winter program with Community Cruisers? Well here we are on the second month and I'm still pedalling through the snow. Only this time, I'm not alone!
Taking a break from biking to the office or biking to appointments and running errands, Community Cruisers organized a group ride that included Christmas lights, bells, and the CP Holiday Train. It was a great way to celebrate the season and meet other people willing to pedal through the cold.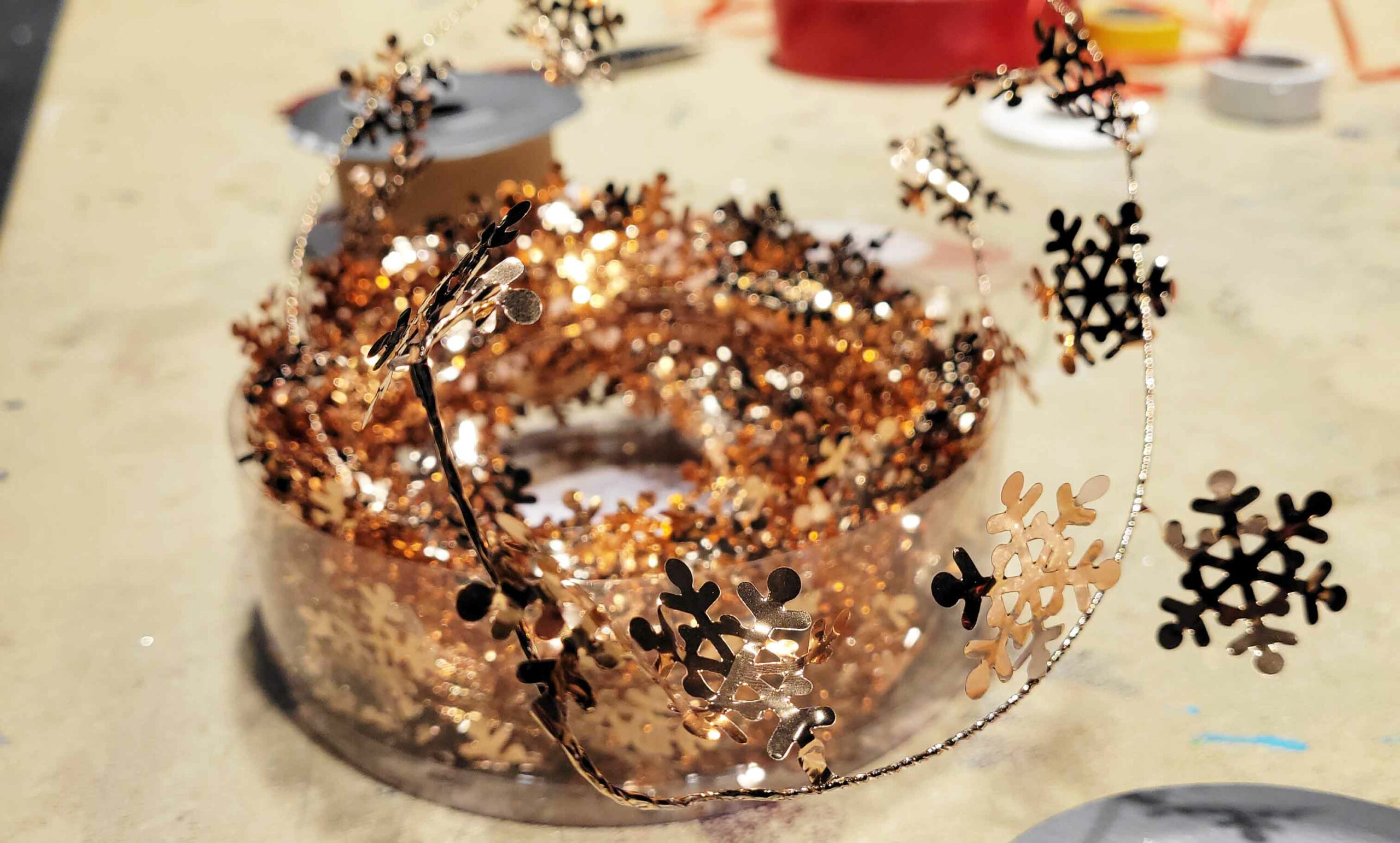 We met at artsPlace, where the wonderful team at Community Cruisers had lights and decorations designed to brighten up the bikes. There was a good turnout, and everyone from families with kids to winter biking veterans were there to get decked out and celebrate the season. It was an evening event for everyone, and it was great to meet some of the people in the program.
After some time to decorate and get pre-ride photos, we were off! Down the side streets and up the Spur Line Trail at an easy, enjoyable pace for everyone. Riding on the roads was fun under the Town of Canmore's festive holiday lights, but the Spur Line Trail, which was otherwise dark, was lit up with holiday cheer as the series of bikes decked out in twinkling holiday lights made our way towards the train tracks.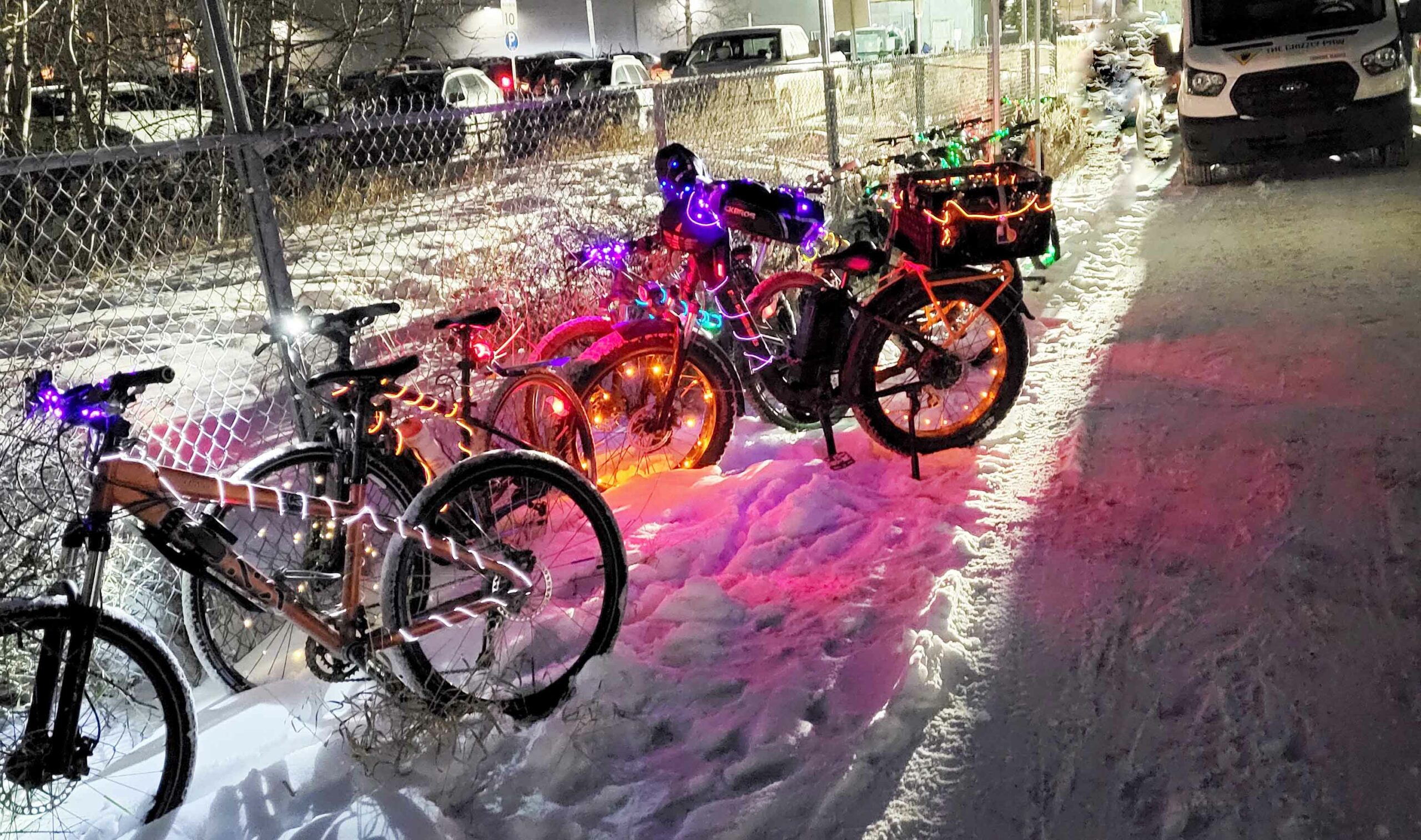 Once at our destination, the bikes were lined up against the fence as we awaited the train. It was a sight to see, and many passersby were interested in our twinkling rides as they took photos while waiting for the main show.
Then, rounding the corner and making its way towards the crowd was the brightly decorated CP Holiday Train. It's been a few years since the train's come through Canmore and Banff, and the warm-ish (for December) evening meant the town came out to see the lights and enjoy the show.

After the show, the crowd dispersed and we were ready to continue our ride back to artsPlace, this time through the bike paths in Spring Creek. By now, the sun had fully set, making our lights seem brighter as the group travelled back to the beginning.
With chilly toes and rosy cheeks, we said goodbye and dispersed to bike back home. As for me, I'll be leaving my lights on. Might as well spread some cheer while biking around town this holiday season!