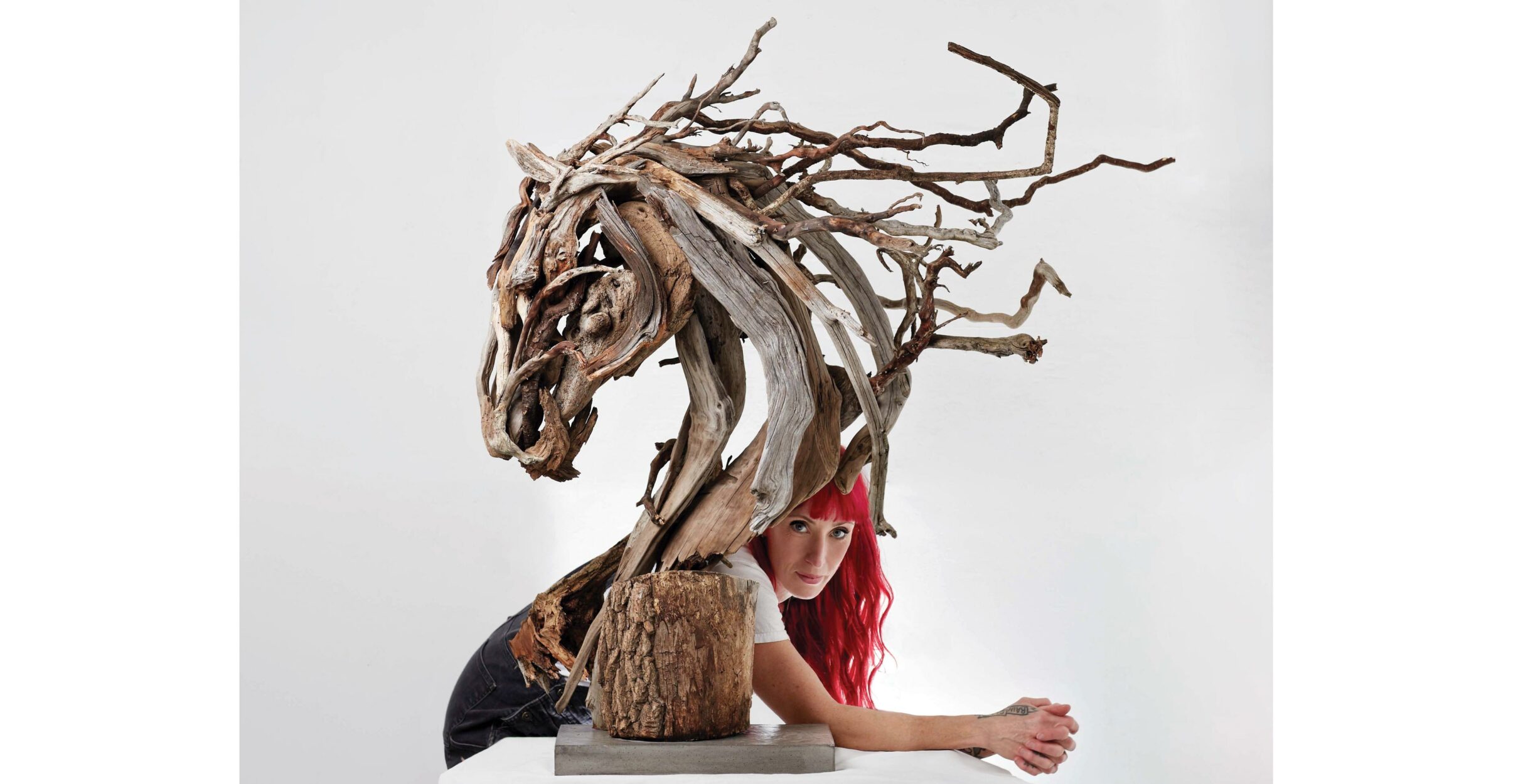 Against the Wind by Dalyn Berryman, Image provided by Mountain Galleries
The mountain landscapes are changing, and art is changing too. Whether it's the glaciers disappearing at an alarming rate, or the increasing population putting stress on the environment, it's easy to see that everything comes with a price. Artists are creating art with a message. These exhibits will get you thinking about our planet this winter.
The Whyte Museum of the Canadian Rockies presents Cold Regions Warming until January 2023. This interdisciplinary collaboration features work of artist Gennadiy Ivanov alongside scientific facts from professors John Pomeroy and Trevor Davies of Global Water Futures.
Also at the Whyte Museum until January is Contemporary Consciousness, a collection showing the work of two artists who explore contrasting depictions of our oceans. Joshua Jensen-Nagle photographs both the human nature to be drawn towards the ocean and the effects of overpopulation and waste along its shores. Artist Alexandra Ewen creates exquisitely formed Japanese culinary dishes using garbage she's found on the beach.
On display at Mountain Galleries is Dalyn Berryman, a sculptor who shares the beauty of the forests through driftwood sculptures and mixed media art. Her work highlights the importance of forests and the connection to the land. She begins with a walk along the shoreline, selecting and gently cleaning driftwood to reveal its character. As she gathers, the relationships between pieces form and the artwork emerges.
Berryman hopes her art reminds viewers of the wisdom of old growth forests and inspires people to protect them against the devastating effects of logging.