Bike All Winter: The Beginning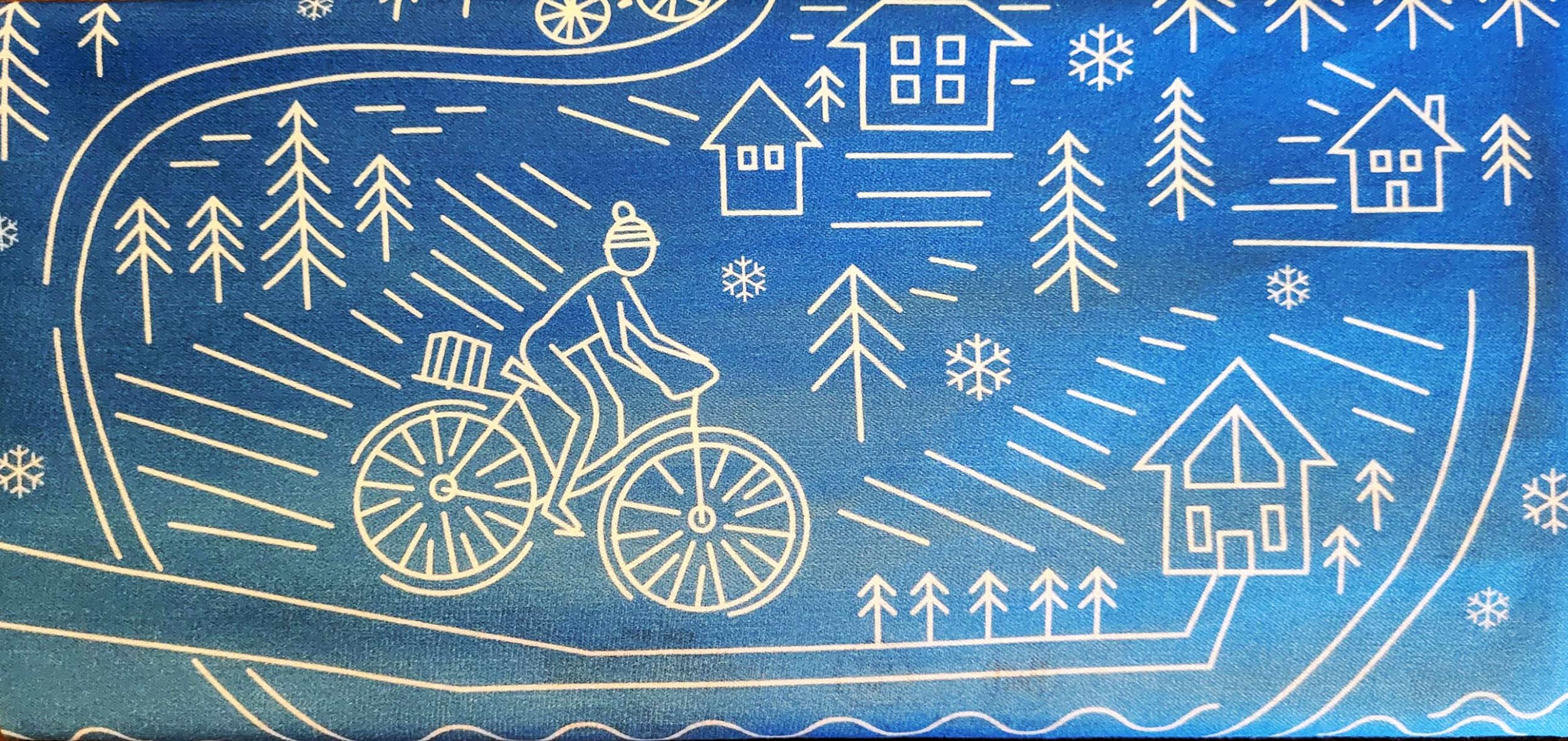 After the recent snowfall and sudden plunge into winter, I'm pleased to announce I've finally put on my studded winter tires. I'm not talking about my car, I'm talking about my bike. Thanks to the Bike All Winter program with Community Cruisers, my bike is outfitted with studded tires, new lights, new fenders, and is ready to face a winter of riding.
I was inspired by the program when I wrote this article for our sister magazine, Mountain Real Estate. This seemed like a fun way to keep active over the winter and it made biking accessible all year. Not only does Community Cruisers subsidize the equipment, but they also source it, order it, and install it. All I really had to do was show up.
I'm not the only one excited about this opportunity. The program is always full with more and more applicants each year. It won an award for its efforts to reduce carbon emissions and it's been featured in articles exploring now commuting by bike in the winter reduces emissions and is an accessible form of winter transportation.
I must admit, it's been years since I've biked through the cold months. Back when I was a starving undergrad student and couldn't afford a vehicle, my old bike got me everywhere. At the time, I had a gritty independence and cheap bike held together by sheer willpower. I learned a lot about winter biking during those years, and I encountered all the common problems like brake cables freezing, the chain drying out, and navigating the snow and ice in a city that was, admittedly, fairly used to people biking all year long.
New studded tires will help me stick to the road.
A new headlight is significantly brighter than my previous one. I can see and be seen.
This winter, I'm ready to take on the snow and ice. I'm older, questionably wiser, and I have a support system. My bike is actually outfitted for the winter weather, and I have not only the knowledge of my past experiences, but help from the wonderful volunteers at Community Cruisers who are there every step of the way. There are also the other participants, some of whom are doing this for the first time this winter.
In addition to commuting through the cold, there will be group rides, workshops to help with winter riding and bike maintenance, and social gatherings to connect with like-minded people. I'm much more prepared than I have ever been to take on biking in the winter. I'm hopeful this alternative will help me continue practicing active transportation through the cold months.
So stay tuned! I'll keep everyone updated as I take on biking all winter, and hopefully I'll inspire someone along the way that biking is the best way to commute in any season.