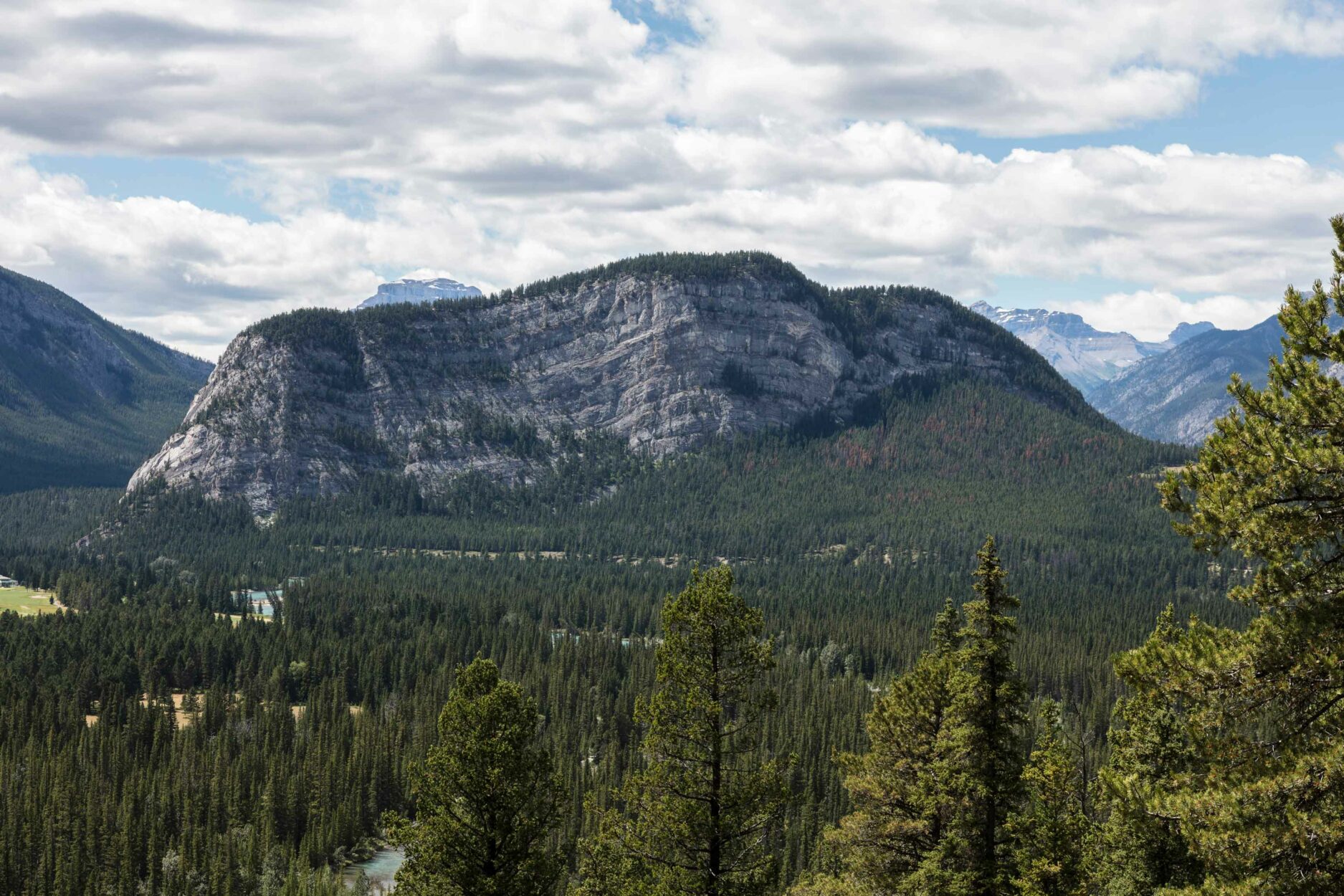 The town of Banff is surrounded by mountains, but the town has one, smaller mountain right in the centre that boasts a popular hike and has sparked many conversations about its name.
So-called Tunnel Mountain was officially named when the CPR thought they'd have to tunnel under it in order to complete their trans-continental railway. They found a way around it, never actually digging the tunnel, but the name became the official title of this small but impressive peak.
The mountain is more than local trivia. It is an important landmark for many First Nations who frequented the area before colonization. Banff was a common ground for hunting and foraging in the abundant wilderness, and also for trading with one another. The Siksika, part of the Blackfoot Confederacy, called the mountain Iinii Istako, which roughly translates to Sleeping Buffalo, a common colloquial name for the mountain among Banff residents.
The Îyârhe Nakoda people also had a name for this iconic mountain: Eyarhey Tatanga Woweyahgey Wakân. Translated as Sacred Buffalo Guardian Mountain, this name reflects the journey of the Îyârhe Nakoda People, who followed the spirit of the buffalo to find a place to call home. When the buffalo spirit lay down to rest, they knew they had found their place. The mountain looks over the waters, herbs, and medicines in the area.
Viewed from the east, either approaching Banff on the highway or travelling along the Bow River, the outline of the buffalo is clear. For anyone who frequents the area, the sight of the buffalo marks the entrance to this natural wonderland, and its presence has a sense of coming home.