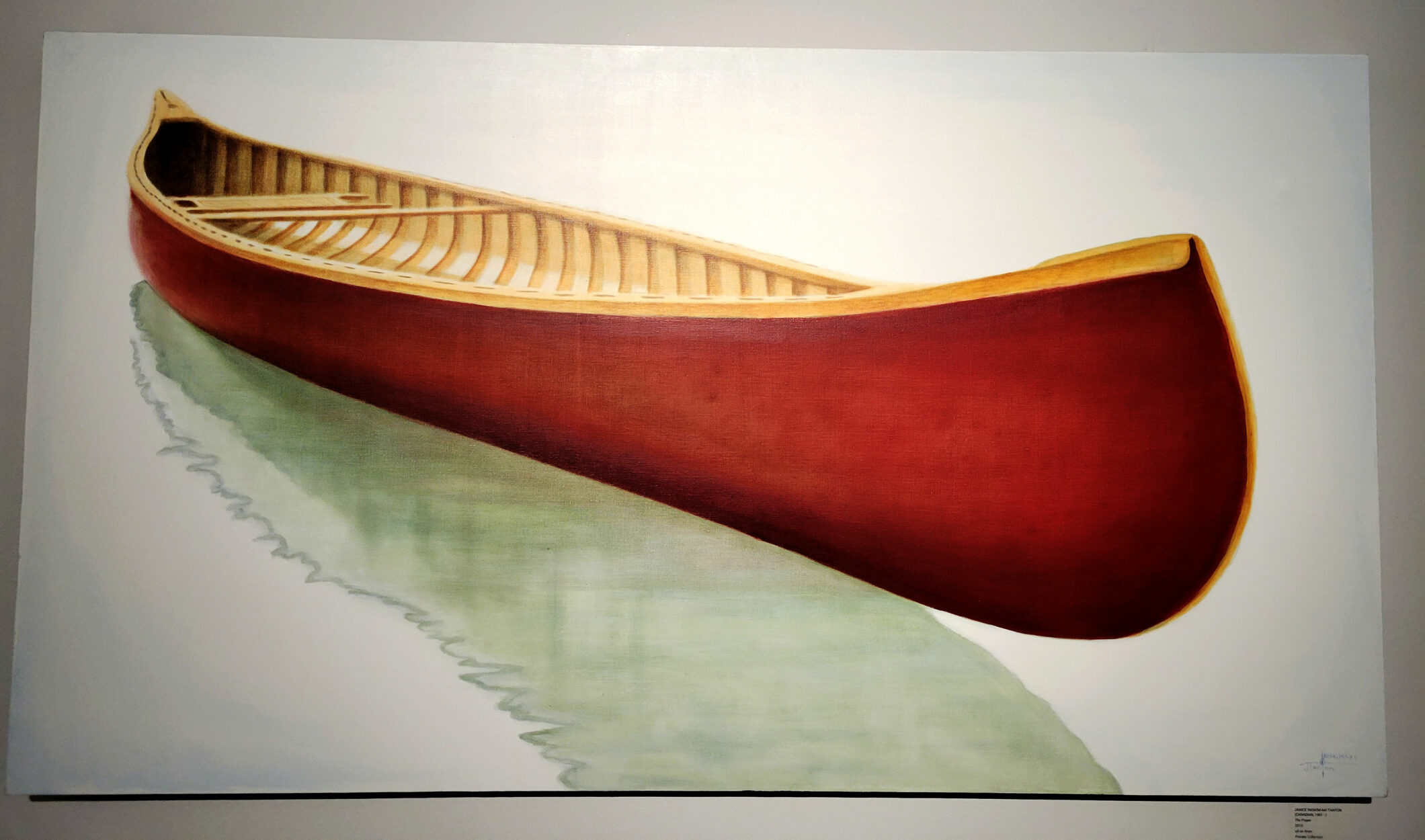 The Prayer by Janice Iniskim-Aki Tanton. Oil on linen. Part of the McCreath Collection on display at the Whyte Museum of the Canadian Rockies.
The Whyte Museum's summer exhibit Canoe is a reflection of the Canadian icon as well as a celebration of artwork spanning over 200 years. This impressive collection, owned by the McCreath family, is currently on display at the Whyte Museum.
"We wanted to connect people to nature, through art, history, and great experiences," says Donna Livingston, CEO of the Whyte Museum of the Canadian Rockies. "The Canoe exhibition does all that and more."
Livingston likens the exhibition to "a 200-year journey through Canadian art history, using the canoe as our guide". The artwork demonstrates the magic and wonder of exploring the Canada's vast wilderness, as well as the romance surrounding the canoe. There is something intimate and peaceful about seeing this homage. It brings serenity to anyone who spends time paddling.
This collection has been gathered over 20 years by Grit and Scott McCreath, working closely with Rod Green of Master's Gallery in Calgary. It started with a single painting by Lucius O'Brien, given as a birthday gift. O'Brien was the original railway painter sent by Cornelius Van Horne to paint mountain landscapes in order to attract tourists as the CPR was coming through the Rockies.
Now, the impressive display at the Whyte Museum includes paintings, sculptures, and a canoe built from a single piece of birch bark by Canmore resident Don Gardner. The collection encompasses works from all provinces and territories except the Yukon and spans all three Canadian coasts. It showcases the love for this Canadian icon and celebrates the art surrounding it.
"It's absolutely a privilege for my wife and I to share this art," says Scott McCreath, "It's really the chance of a lifetime."
Canoe is on display at the Whyte Museum of the Canadian Rockies until October 2022.