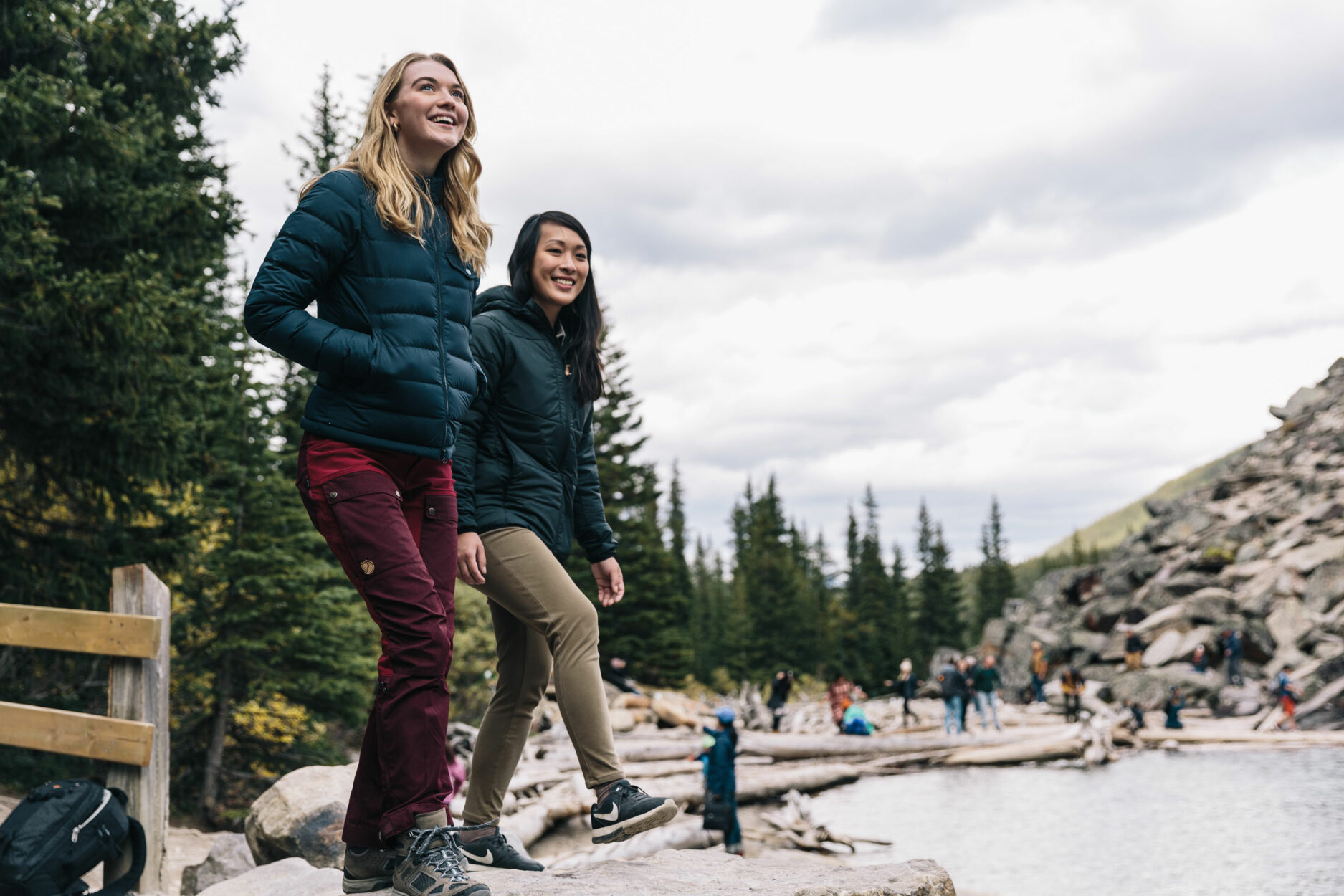 Banff & Lake Louise Tourism | Damian Blunt
The Canadian Rockies are known for mountain adventure, but they're also known for unpredictable weather! Don't let a rainy day or summer snowstorm ruin your best laid plans. Get the gear you need to get outside, right here in Banff.
Helly Hansen
Built for all weather, Helly Hansen builds clothing for the harsh mountain environment. With all the features you need, and nothing you don't, you'll find the right clothing for when you need to keep warm, stay dry, cool down, or just look stylish in the Banff store. The friendly, professional staff always make sure you leave with everything you need for your next mountain adventure.
Smartwool
Merino wool is soft, itch and odor free, and a sustainable, renewable resource. It's not just for winter! Find everything from socks to shorts, shirts, accessories, and warmer layers to keep you going any time you're exploring. In Canada's first concept store, Smartwool will get you outside in Banff!
Ultimate Sports
Summer means it's time to get out biking. Rain? Snow? Cold? Nothing will stop you when you gear up at Ultimate Sports! Shop for jackets, packs, and footwear as well as accessories like bear spray, sunglasses, and socks. While you're there, check out their excellent selection of bike rentals.
The North Face
Get great gear to stay dry, stay cool, warm up, and just enjoy being outside! The North Face has everything you need to get outside and play in the mountains this summer. They also sell local-specific gear that directly supports the community.