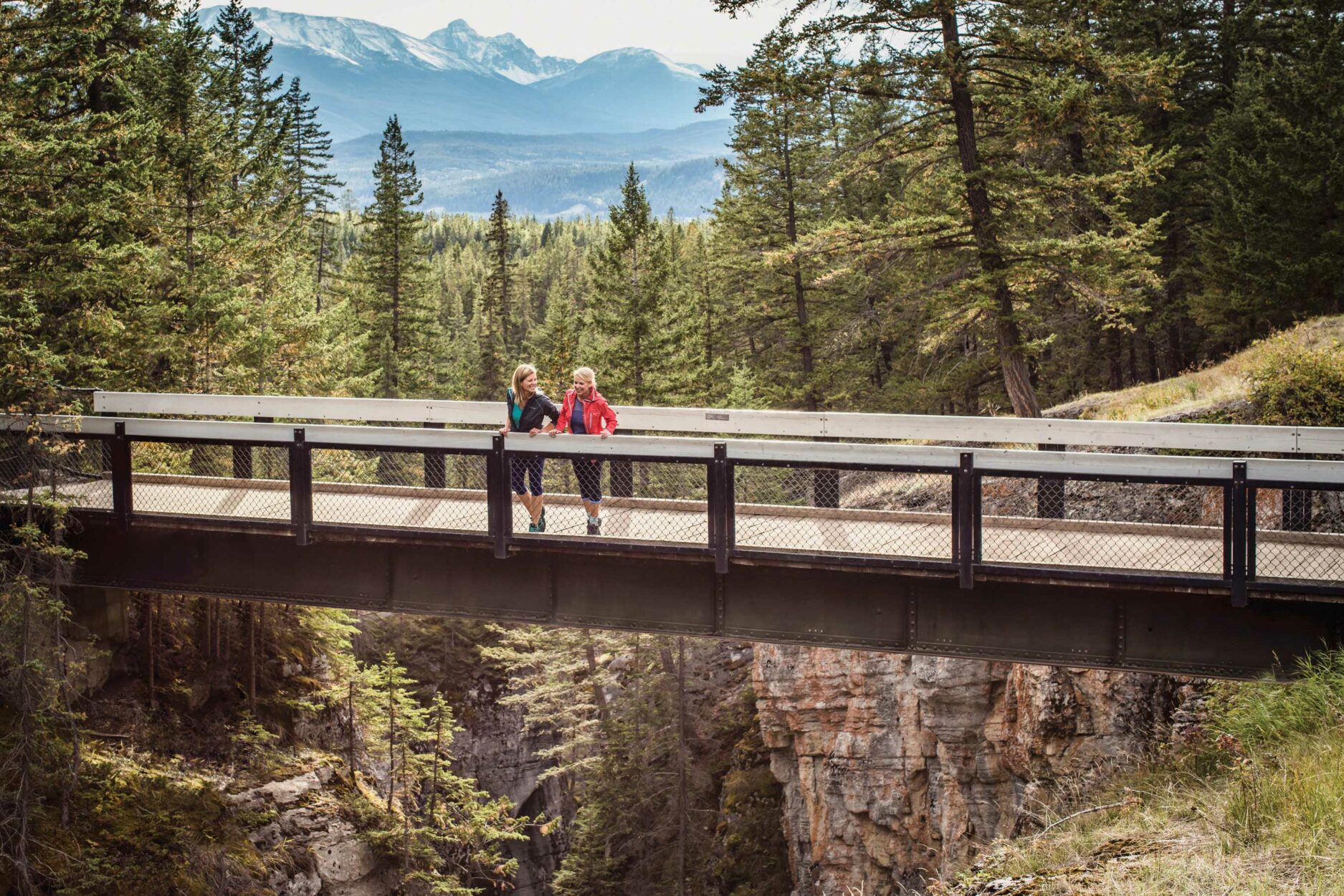 Travel Alberta
Jasper is known for its small-town vibe and big mountain views. The outdoor adventure is matched with a relaxed atmosphere that welcomes visitors back year after year. Whether you're hitting the trails, exploring the town, or enjoying an excellent meal, you'll want to capture that casual mountain style this summer.
Around Town
Keep it casual in town with summer options and athleisure wear from Lolë. There are styles for everyone, and the clothing is Canadian owned and designed. It's perfect for summer in the mountains. With great styles, super soft fabrics, and wash-and-wear everything, these clothes will quickly become your favourites.
On the Mountain
Get ready for whatever Mother Nature throws your way with great gear from Wild Mountain. Selling excellent brands like Fjällraven, Smartwool, and the largest selection of The North Face in town, you'll find exactly what you need to tackle your next outdoor adventure in true mountain style. What's more, the friendly and professional staff know all the best picks for the area, so you can rest assured knowing you're ready to tackle that mountain.
All That Glitters
Accessorize your look with unique jewellery that reflects your mountain vacation. Ammolite is a bright and colourful gemstone derived from Ammonite shells, mined in the Canadian Rockies. The iridescent gemstones glow in a rainbow of bright colours, and no two pieces are alike. Find Ammolite jewellery from Jasper Rock & Jade and Our Native Land.