Tips and tricks for lowlight photography in the Canadian Rockies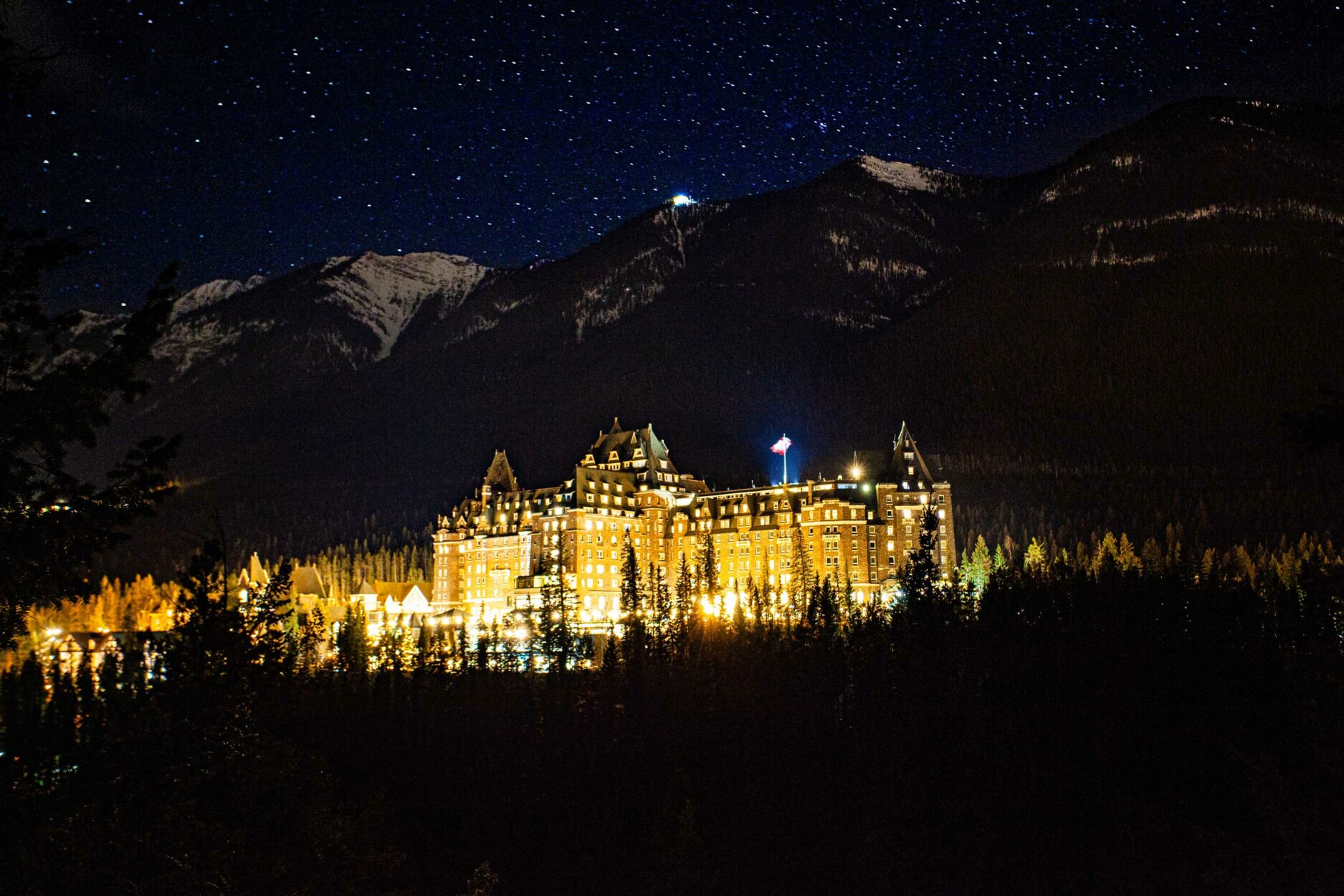 Year-round, the Canadian Rockies are home to some of the best places for photographers of all ages and skill levels. While photographing during the day is often considered easier because anybody with a phone can take pictures of their hike, lowlight photography presents its own set of challenges. The average visitor to the Canadian Rockies will often only visit during the day. However, there are many wonderful places to photograph once the sun sets and the stars come out.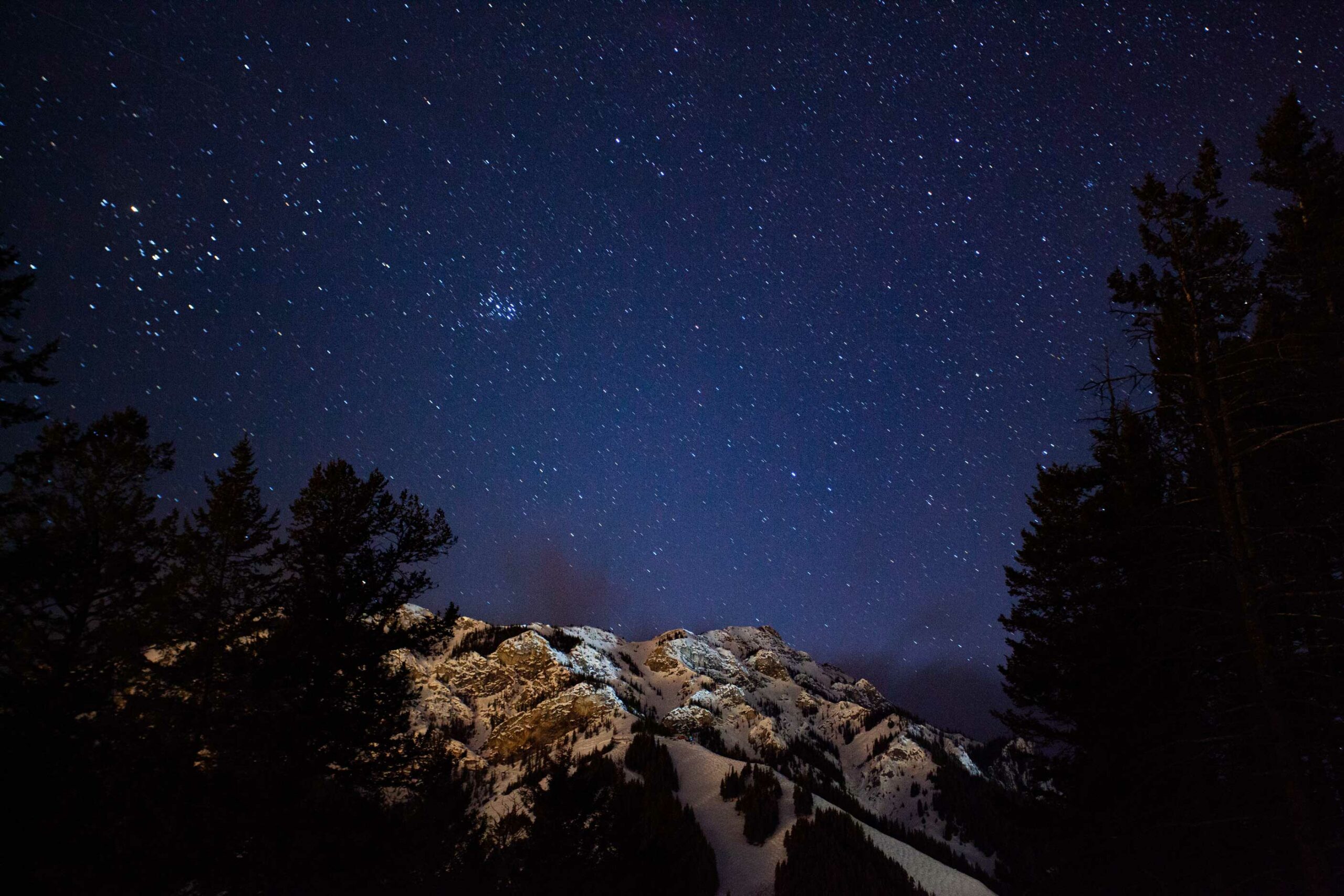 Equipment
To get the best results a DSLR camera is a must. Entry-level models such as the Canon Rebel series or the Nikon D3500/D5600 work great for basic lowlight work. While newer phones may have low light capabilities, it's hard to beat the control you get with a DSLR camera.
In addition to a good camera, a tripod is necessary. With most lowlight photography being done with long exposures, a tripod will help keep your camera steady for long periods of time. A remote control is also a good thing to have. Whether that be throughout the use of an app or an IR trigger, being able to set off the camera without touching it helps keep things steady throughout the shoot.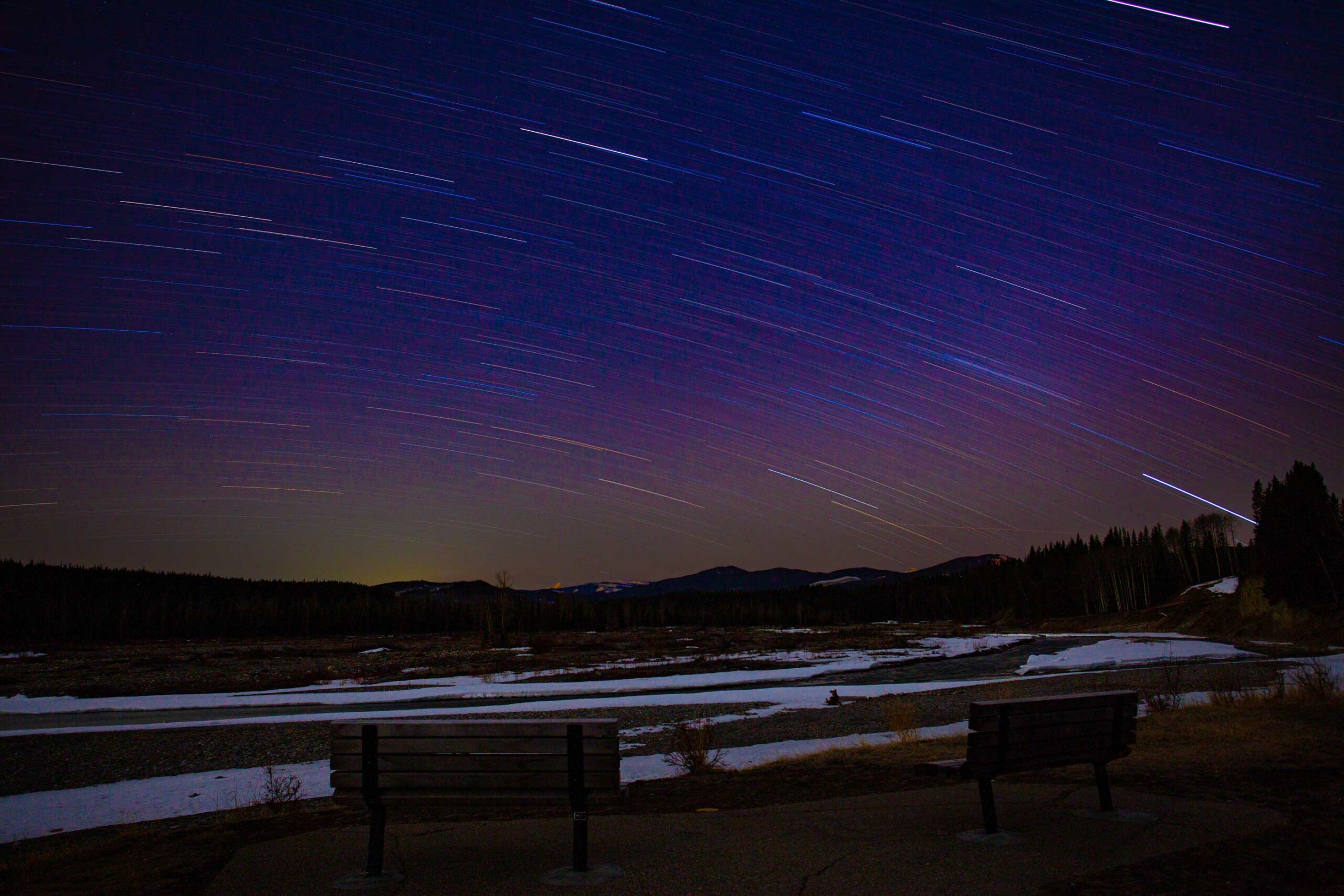 How to Shoot
Even if you are familiar with the ins and outs of using a DSLR camera, transitioning to lowlight photography can take some getting used to. Making sure to have a wide aperture is key to letting in as much light as possible. Late at night with no to little visible moon means that there is less available light making its way to your camera.
In inclusion to having a wide aperture, a longer exposure time is also needed to get the most amount of detail. Between 20 and 30 seconds is a good benchmark to use for a clear night with little to no moon. Of course, these times are flexible and can be adjusted to either be more or less depending on the picture you want to create. For example, something such as star trails may take over an hour to shoot for just one photograph.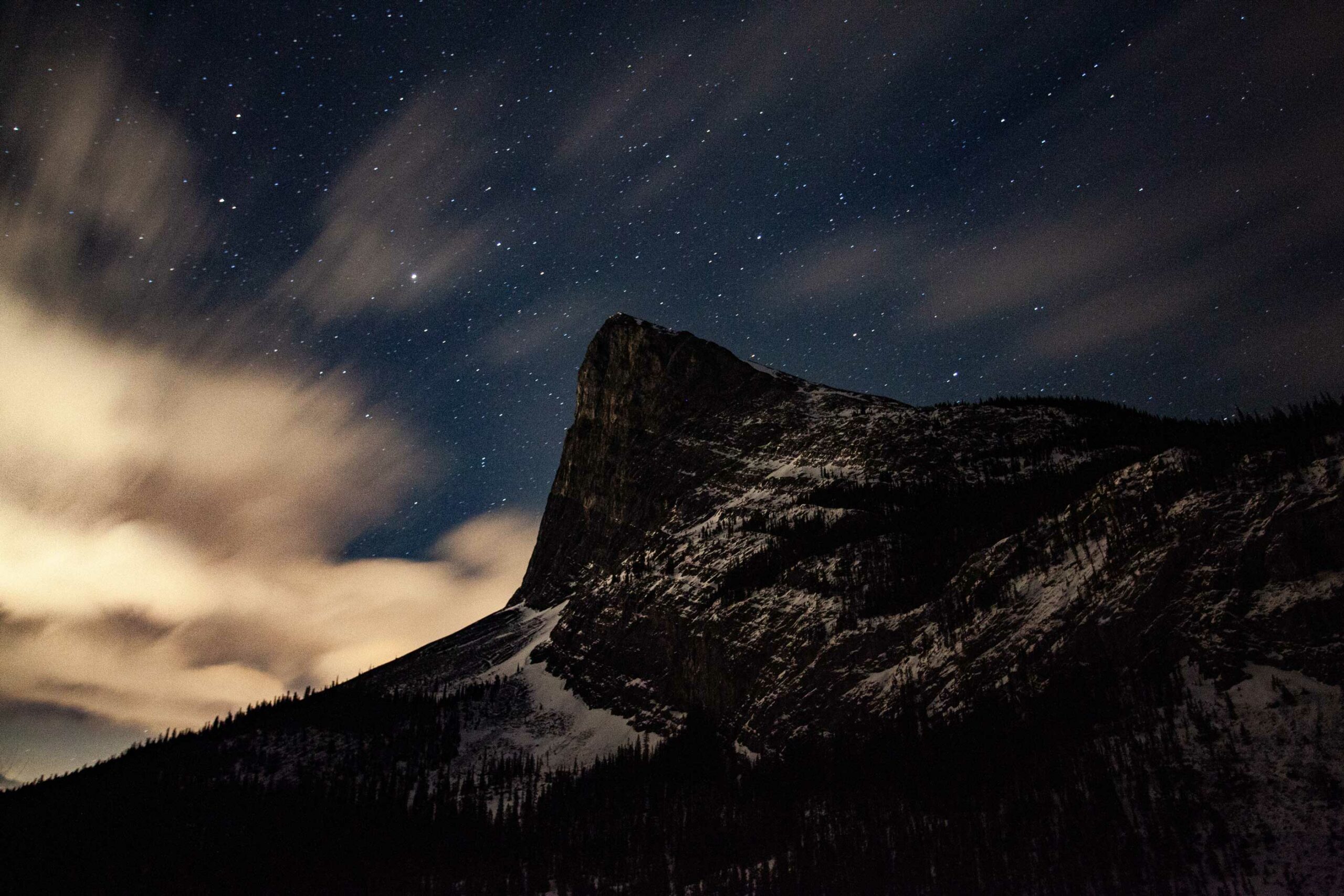 Fun with Lights
Adding lights to your photograph can be a great way of adding colour and dimension to your photos. Consider using a flashlight to highlight the foreground of your photo. This can include rivers and trees that can add both framing and context to your photo. As well, bringing coloured lights such as light sticks or using coloured gels can help add a pop of colour to your photo. Consider waving around a glowstick to add fun colourful lines or to help illustrate a message.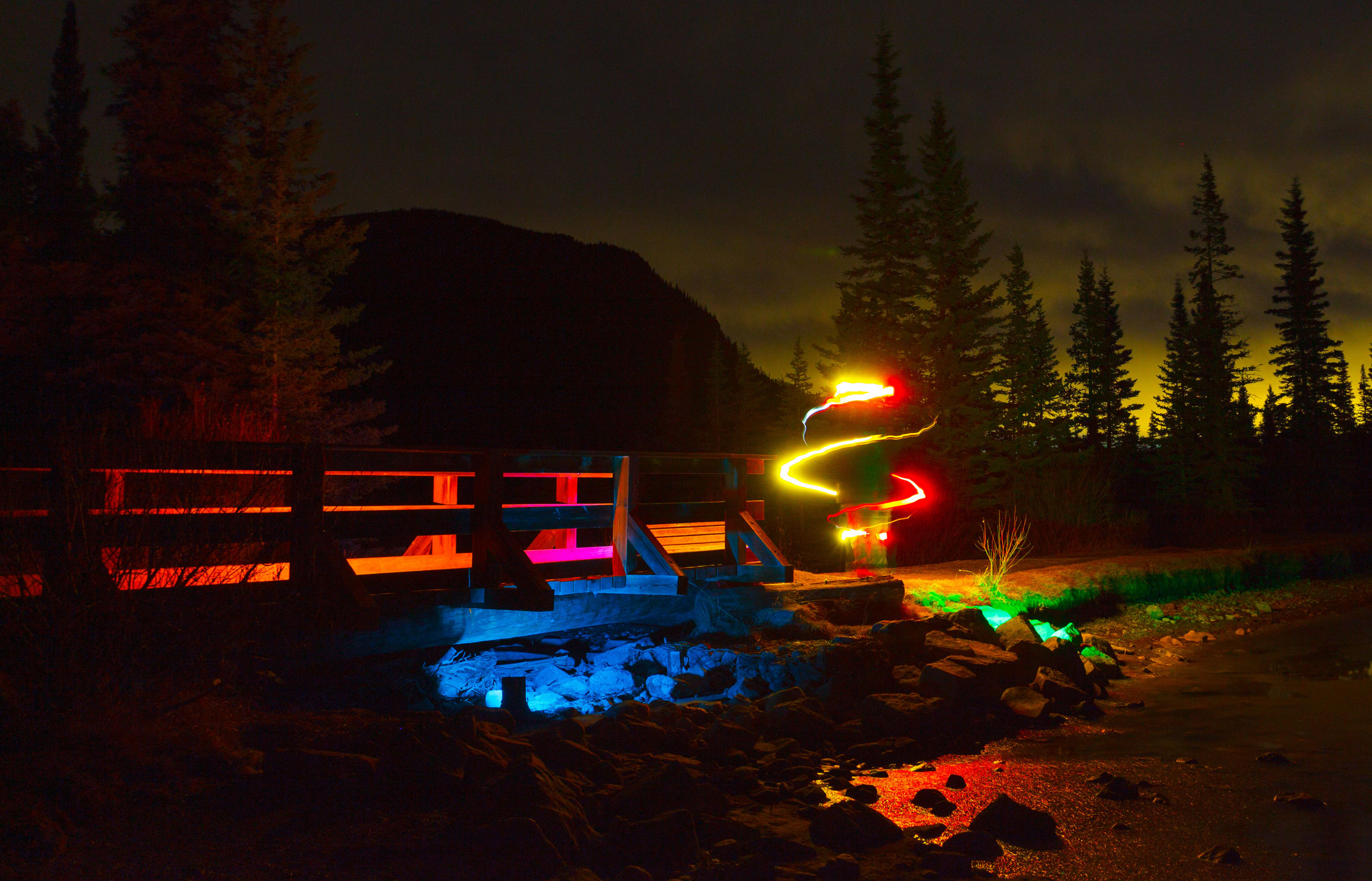 Staying Warm
No matter the time of year, if you're out in the mountains at night, it will get cold. Always be prepared with a warm jacket, a toque, and gloves. In the winter, consider packing hand warmers.
In addition to keeping yourself warm, you need to consider your camera batteries. Keeping a spare battery or two tucked away in an inside layer to keep them warm will ensure that you have fresh batteries ready to go. Colder temperatures can drain your camera batteries quickly and having a fresh one ready to go can make the difference in getting that perfect shot!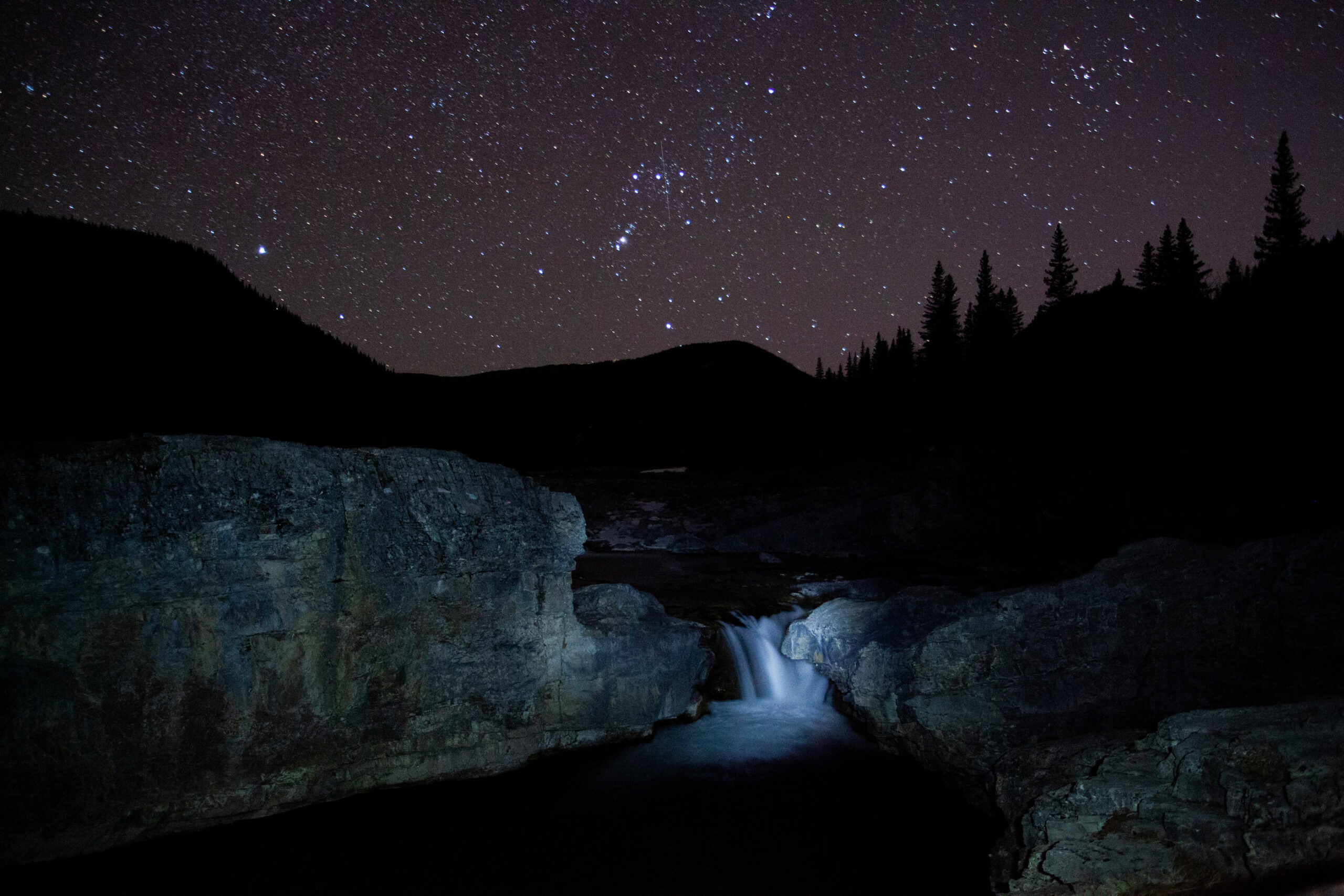 Good Spots for Beginners
There are many great spots for beginners throughout Kananaskis and Banff National Park. In Kananaskis, some notable sports are Allen Bill, Elbow Falls, and Forget-Me-Not Pond. However, it should be noted that because of conservation efforts, Forget-Me-Not Pond is only open to the public between May 15 and November 30. All of these spots offer great views of both the landscape and the night sky. Choosing a clear night will also allow for easier illumination of the surrounding mountains. Having visible mountains will help add depth to your photos.
In Banff National Park and Canmore, there are many lookouts and waypoints that make for great photographs. Lookouts around Mount Norquay or the Banff Springs Hotel make for great overall scenic shots. Moraine Lake by Lake Louise is also a great spot to photograph. However, like with other locations, Moraine Lake is closed from Mid-October to late May for conservation.