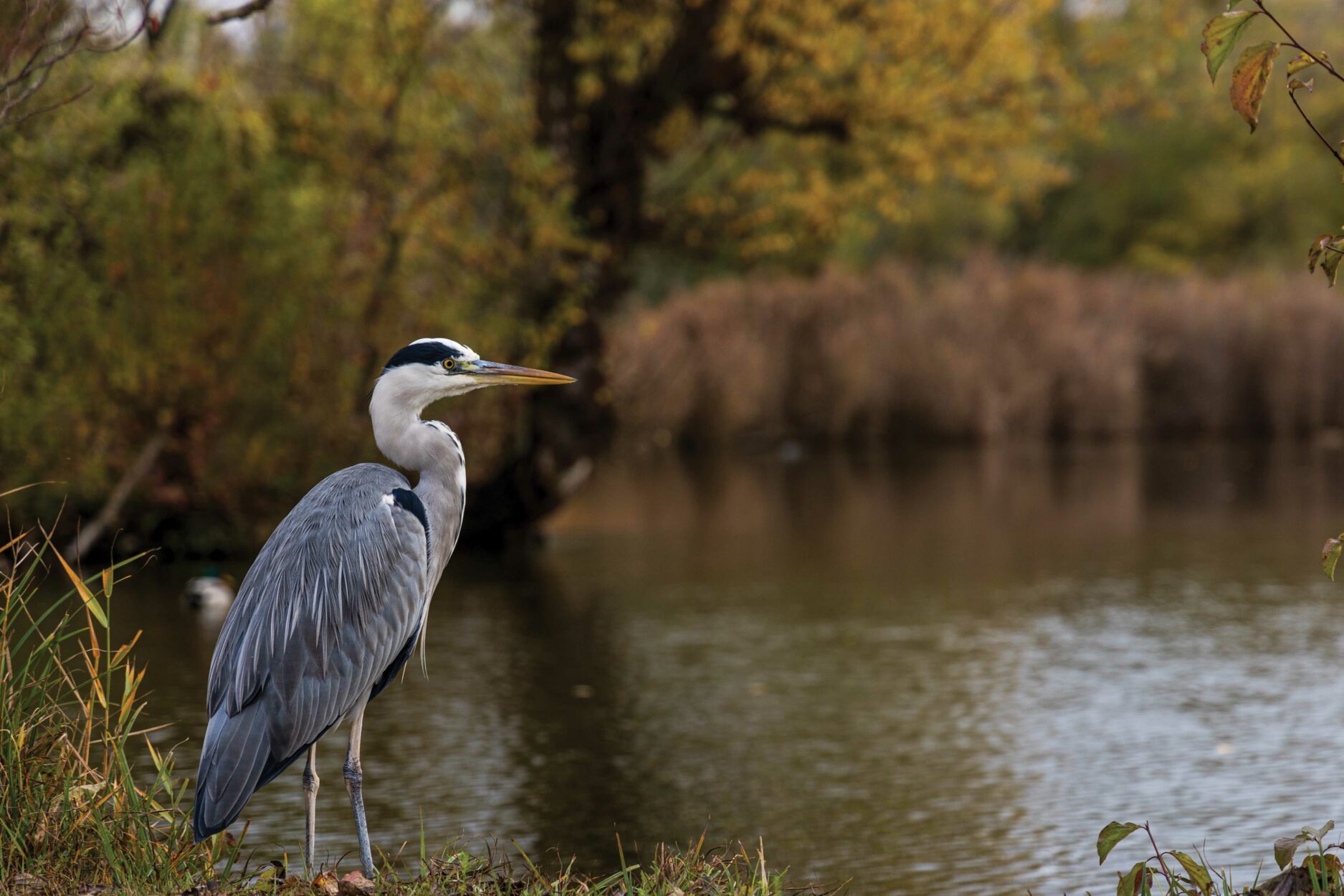 The Columbia Wetlands are the largest intact wetlands in North America. They stretch between Canal Flats and Golden following the Upper Columbia River through the Rocky Mountain Trench, a long valley separating the Rocky and Purcell Mountain ranges.
The area is a vital ecosystem in the Pacific Flyway, a waterfowl migration route that connects the Arctic Ocean to South America. Each spring and fall, over 15,000 migrating birds depend on this wetland to survive their migrations. It has the second-largest concentration of great blue herons in Canada, with over 300 pairs calling these wetlands home. Songbirds, birds of prey, and various shorebirds also live in this incredible natural ecosystem.
The area is also home hundreds of thousands of reptiles, amphibians, and mammals. Numerous species of fish call the wetlands home, including rainbow trout, walleye, bass, whitefish, and even white sturgeon. Before the area was so heavily dammed downstream, the Columbia River alongside the wetlands was a major salmon river.
The Columbia Wetlands were utilized by humans for over 12,000 years. The K'tunaxa People were known to frequent the area during the summer months for the Chinook Salmon, which they caught with spears and special fences placed across the creeks. The Tk'emlúps te Secwe̓pemc People also frequented the area for its vast natural resources.
Today, many areas of the Columbia Wetlands are protected. It is recognized as a wetland of international importance by the United Nations under the RAMSAR Treaty. The Columbia Wetlands Stewardship Partners formed in 2006 and consists of over 30 groups, communities, and agencies dedicated to protecting the wetlands.
To learn more about this incredible ecosystem, visit the Columbia Wetlands Outpost, rent canoes to paddle the waters from Far Out Adventure Hub, or take a kayak tour from Fairmont Hot Springs Resort.