Product Review: Montec Winter Gear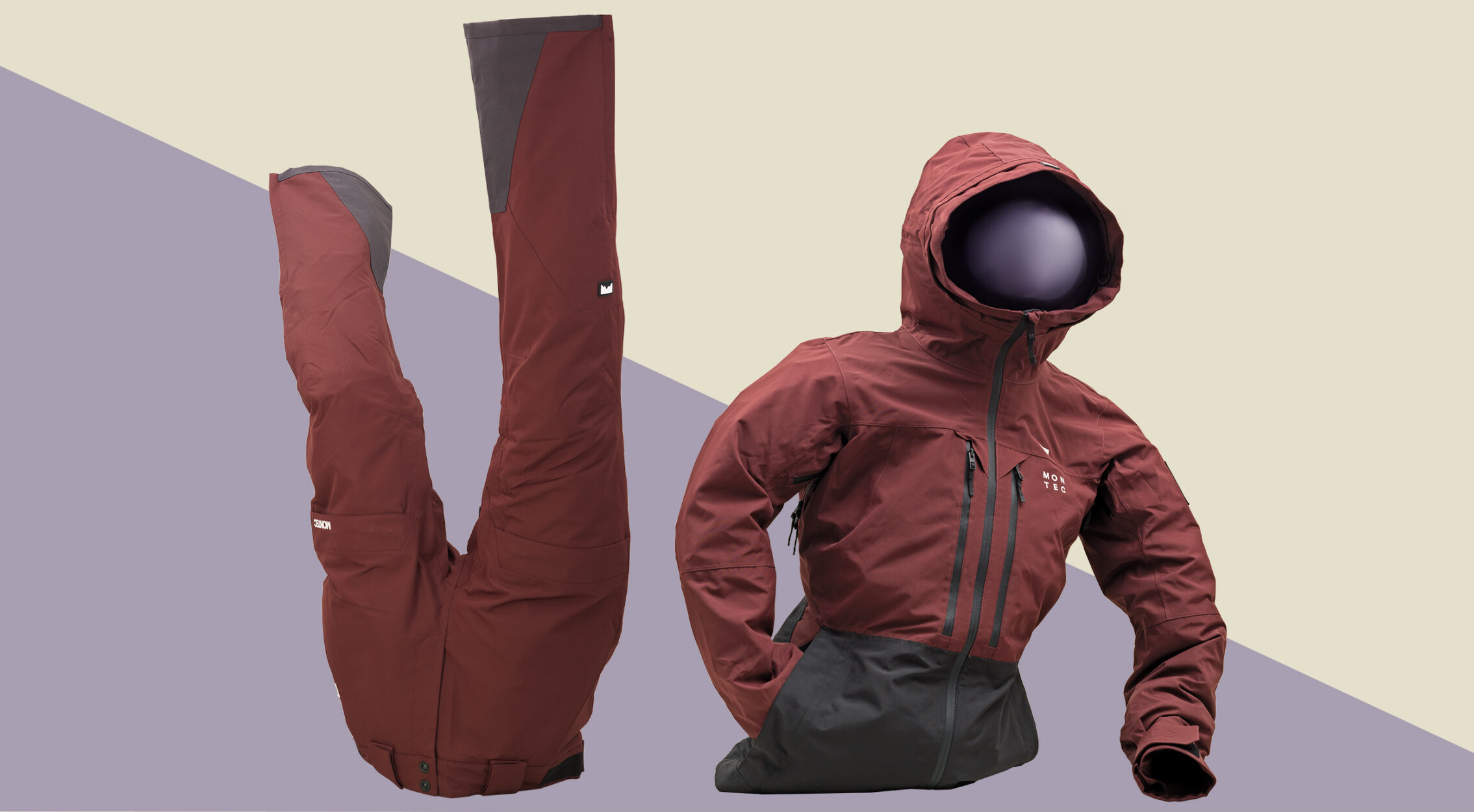 Damian Lamartine
We don't do product reviews very often. Given the plethora of winter brands available right at our doorstep, is even more rare to review a relatively new product designed for the mountain market. Enter Montec, A Swedish company of snow-enthusiasts dedicated to creating the best snow gear based on their outdoor experiences and their customer's feedback. The company has actually been around since 2016, and they're taking the North American market by storm with their competitive prices, excellent customer service, and easy online shopping. All of that aside, their products speak for themselves. Here's our take on Montec's winter line of sporting gear.
Kate Barker, Editor
As a human who wears many hats, but not so many jackets, I need something that can do it all. From a day on the slopes to snowshoeing in the backcountry and day-to-day activities like getting groceries and walking dogs, I need a coat that's functional, stylish, warm, and has pockets – actual pockets, not those fake sewn on outlines that don't hold cell phones, wallets, or keys. I'm pleased to say that Montec's Women's Moss Ski Jacket has all those features in a comfortable, practical jacket that can transfer from street to slopes and back with ease.
This jacket comes packed with everything you need to spend a day at the hill. It has a great cut and fit, it's a solid shell designed to layer according to the temperature, it has heat-sealed seams to keep the moisture out, and it has plenty room to move. You'll be comfortable on the slopes in this jacket, even if you hit the powder face-first a few times.
It has excellent pockets in all the right places and it can easily hold everything I need stuffed in them – keys, wallet, cell phone, snacks for me and for the dog, extra bags for dog walking, and even my hands when they get chilly. Instant win. The pit zips release extra heat if I'm breaking trail on snowshoes, and the breathable material means I'm not too warm, despite working hard.
It also looks great. The first night I wore it I was stopped by someone looking to buy the exact same jacket. I went over my initial first impression and recommended it. I've been stopped several times by people asking about the coat and its quality, and I've honestly answered with positive comments, because the jacket is working for me.
It came with matching Dune Ski Pants, which look great paired with the jacket or each piece can work individually. These pants have medium insulation to provide warmth without sacrificing freedom of movement. I've gotta say, they're great. Again with the pockets – you can carry everything with you without sacrificing comfort or functionality. Love it.
As a final note, I swore up and down I wouldn't wear this jacket to look after the horses because it's a really nice jacket and it deserves to stay clean and not get destroyed by the rigours of barn chores… So after feeding in it twice, it seems to repel dirt and hay and it didn't get ripped, which is about as solid a review as I can give it. I'll continue to try and "keep it clean", but I'm not too worried if it ends up doing chores a couple more times!
Kyle Kerpan, Publisher
The Montec Men's Moss Ski Jacket arrived just in time for a business trip to Jasper. I was curious how it would perform as I went in and out of businesses on calls, and I thought it would be a good test of the jacket's mettle given the predictably unpredictable mountain weather. I wore the coat all week. In typical mountain fashion, the weather was a mixed bag. It was raining, snowing, sunny, and the temperature was up and down. The jacket handled the variable conditions really well, and I was surprised how well one coat could manage with everything Jasper threw my way.
On its own, the jacket is comfortable until about -5 degrees Celsius. After that, I put on a fleece to add warmth, but the jacket still worked to keep me warm and dry. The coat is designed to layer according to the weather, making it a versatile addition to the wardrobe.
I was also impressed by the great features. I really like the thumb hooks in a technical jacket because it keeps everything in the right spot. These ones are soft and flexible, so they're comfortable to wear while providing the form-fit function. The pockets are large enough to hold everything you need, and they are in just the right spots. The heat-sealed seams keep you warm and dry, no matter what Mother Nature is throwing down that day.
It also fits well. The jacket is comfortable on its own or with a fleece layered underneath, and it looks great in both applications. The online sizing tools are very effective, and they go a couple steps further than just measurements and guesses. Using the tools, you'll get a jacket that fits your body type.
Overall, I'd recommend this jacket to anyone looking to get outside and enjoy some mountain adventure. Whether it's a day on the slopes, or a walk downtown, Montec has a coat that's warm, comfortable, flattering, and has everything you need for the mountain weather!
We layered with Dope Snow fleece and accessories. Check out what we thought. Looking to get your own gear? Check out Montec's online store.