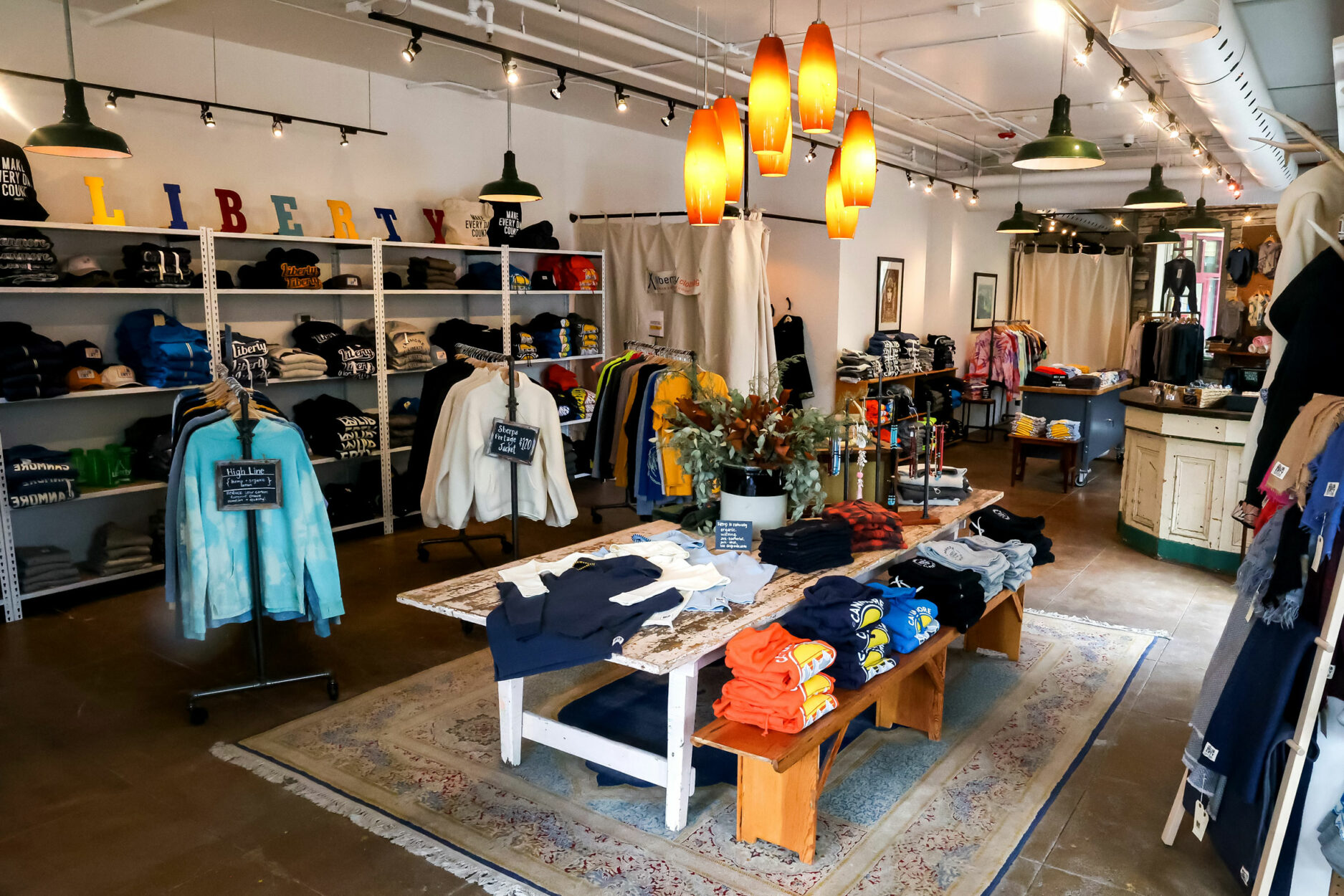 Shop Canmore Style at Liberty Clothing, photo by Katharyn Sotvedt
Whether you're spending an evening on the town, attending a wedding, or just rocking some Canmore style, it's time to get shopping!
Dress It Up
Bolder Menswear carries a wide selection from the best brands, and they always put their best price forward. Highly trained staff give expert assistance that caters to your own personal taste. Shop for special events or for those who want their casual look to be just a little bolder.
Find Canadian designers that fit every shape and size at Charisma Collections and enjoy a fun shopping experience that leaves you feeling confident with your new look.
Look for the latest designers and stylish clothing at Trend Fashions. This new-to-you clothing store only carries the hottest labels, making them an excellent choice for an environmentally conscious fashionista or someone looking for a deal.
Keep It Casual
The mountains are known for their relaxed, casual style. Liberty Clothing sells the perfect casual wear that's environmentally friendly, ethically sourced, and sure to last a lifetime! Check out the organic hemp products in the High Line Collection. Hemp requires half the water for three times the fibre output compared to cotton, and it grows in almost any climate with no pesticides or fertilizers. It lasts a lifetime and gets softer with wear, making it the perfect choice for chilly mountain weather!
For clothing designed for the rapid weather changes of the mountains, Valhalla Pure Outfitters has everything you need for layering, outdoor sports, and casual style. This locally owned and operated store has excellent sales and a reward system for repeat customers. What's more, they're dog friendly! Bring your pooch shopping for some love and a treat!
Embrace the Elements
The mountains are meant for playing outdoors. With all the amazing outdoor activities at your doorstep, there's no reason to stay inside. Shop Sports Experts for everything you need for skiing, snowboarding, snowshoeing, and anything else that happens in the fresh air. With regular sales and expert staff, you'll be coming back again and again!
Looking to hit the trails? Strides has the gear you need for Nordic skiing, running, and walking with insulated gear designed to keep you warm while you move. Their expertly trained staff will outfit you for your next outdoor adventure, and they know the best trails in the current conditions.