Personal Touch: Travel through the Rockies by Rail on a fully customized tour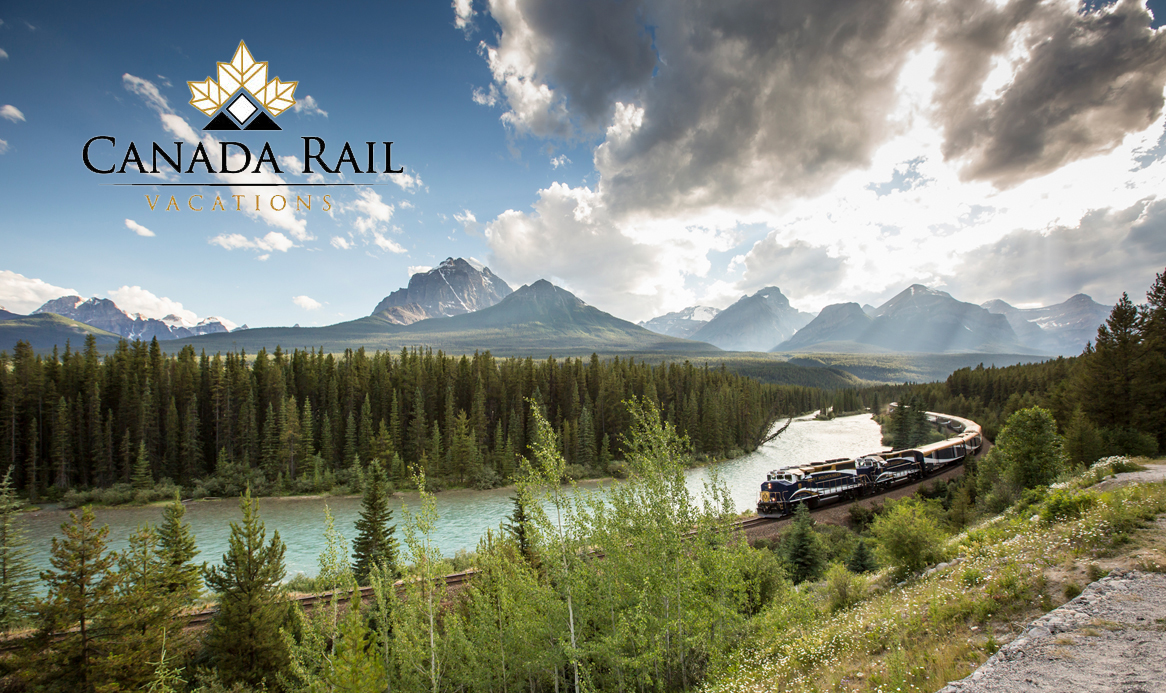 Rocky Mountaineer
The Canadian Rockies are a stunning backdrop to any vacation. Watching them roll by on a luxury rail journey with a fully customized tour package at each stop? That takes the experience to a completely new level. Canada Rail Vacations (canadarail.ca) has been offering personalized, custom rail vacations for years, and they are ready to tailor your train tour through the mountains this summer.
Canada Rail Vacations began in 1995, when Calgarian Martin Flanagan decided to turn his passion for travel and helping people into his life's work. "I decided to turn a travel junkie's passion into real life," says Flanagan, "At that point in time, I had visited about 30 countries worldwide. Everywhere I went people asked me about Canada."
Flanagan was eager to help people with their bucket list vacation. Armed with a degree in Tourism from the University of Calgary, he turned his passion into his life's work.
In the beginning, the process involved lots of letters and phone calls to make sure the trip was just right. Flanagan often personally guided trips to ensure top quality service, and to live out his passion.
He became inspired by the history of the railway in Canada, and he met with Peter Armstrong, founder of Rocky Mountaineer, a company providing luxury rail tours through Banff and Jasper National Parks as well as the west coast of Canada. Inspired by a train vacation designed to take in the beauty of the mountains, Flanagan began to focus on luxury vacations by rail.
This family-owned business has been customizing tours for 26 years. Both Martin and his wife Heather are passionate about sharing the best of this country with people visiting from all over the world.
"What sets us apart from the competition is that we don't resell pre-existing packages, we package them ourselves," says Flanagan. "That means we book each hotel individually to meet our guest's preferences." While this process takes more time, it often results in a better price with a truly customized package for each and every guest.
Canada Rail Vacations offers Canadian train packages lasting from two to sixteen days. These packages include travel on the Rocky Mountaineer sightseeing train, which only travels by daylight to maximize the views, as well as hotel accommodation, sightseeing tours, and guide services from trusted, experienced providers. Every element of these tours is customizable, giving you the ability to create the perfect vacation while travelling in Canada.
To go one step further, Canada Rail Vacations offers fully private tours. Step off the glass-domed train into a private luxury vehicle, complete with a knowledgeable and friendly guide, and experience the stories and scenery of the Canadian Rockies from a local's perspective. Martin Flanagan himself sometimes guides these tours, ensuring quality throughout the entire experience.
There's no better way to see Canada than by train. If you're ready to embark on the journey of a lifetime, reach out to the kind folks at Canada Rail Vacations and get started with your package today. Your dream vacation awaits!