Get Fat: A Very Brief History of Fat Biking in the Canadian Rockies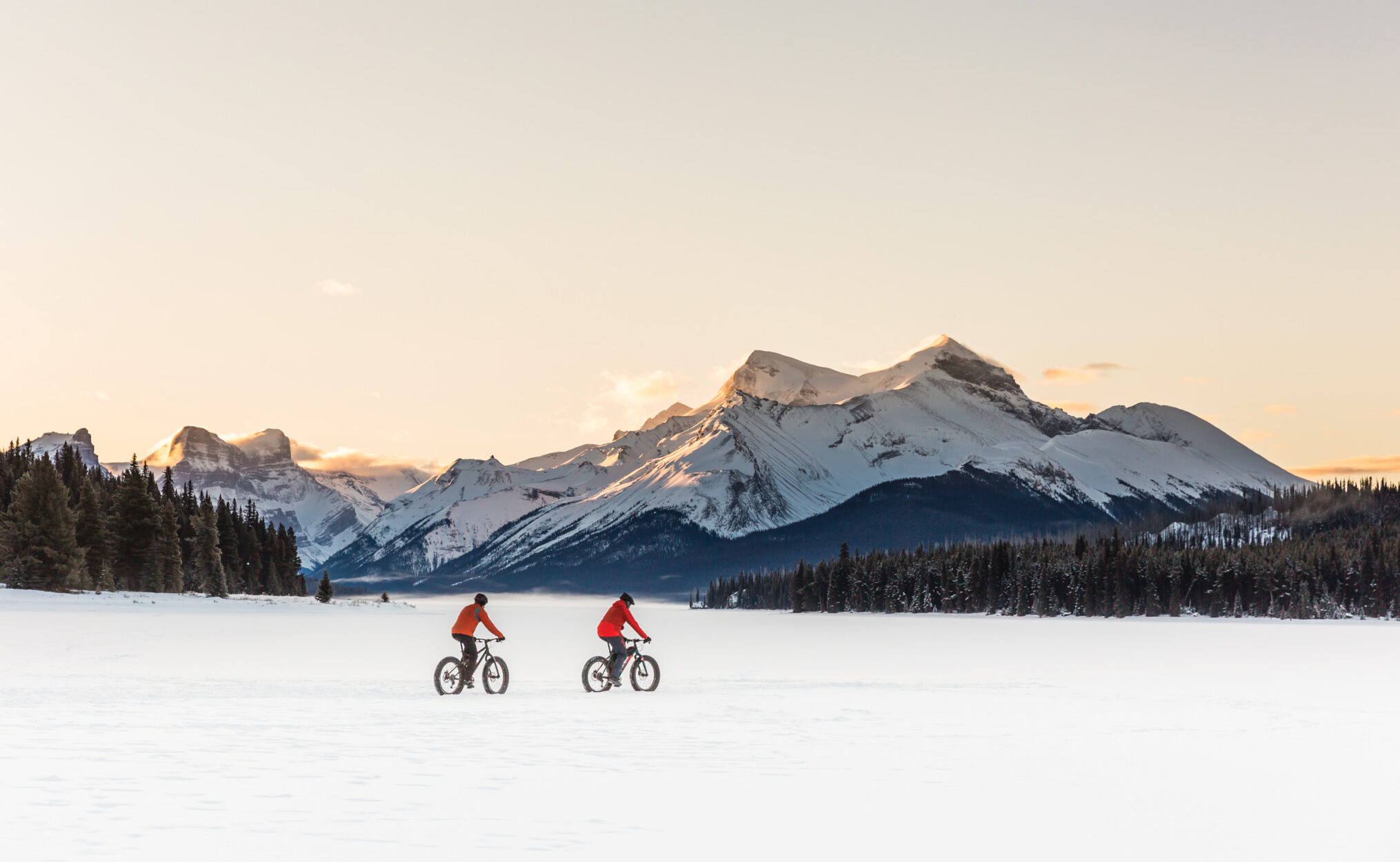 Travel Alberta // Matthew Clark @stirlandraephoto
What started as an adaptation to make mountain bikes usable throughout the long, northern winters has become a popular winter activity, particularly in the Canadian Rockies. Fat bikes, sometimes called fat tire bikes, are an off-road style bicycle with wide tires to accommodate soft terrain and a large frame to incorporate those fat tires.
While some early styles of bikes with fat tires appeared from time to time in different locations, the concept began in earnest in the 1980s, with several variations being developed for use in the desert sands as well as on the snow. In the mid 2000s, these large frames and tires became commercially produced and available to the public, and fat biking officially came into existence.
Mountain bikers were quick to adapt to the trend since these bikes allowed them to pursue their passion throughout the winter months. Racing also quickly developed, and there are several series of race events that are popular among winter enthusiasts. Frosty's Fat Bike Series is a racing series that frequently runs events during Jasper in January. They have endurance races as well as shorter races for beginners to get involved in the sport.
Today, fat bikes are a popular winter accessory. In Jasper, they allow access to some spectacular winter scenery, and they make for a quick and convenient way to get around. Give fat biking a try by renting one at Pyramid Lake Resort, Fairmont Jasper Park Lodge, or Jasper Source for Sports.
Find excellent trails at Pyramid Lake, Maligne Lake, and Lake Mildred. If it's your first time out, try the easy, packed trail from the Fairmont Jasper Park Lodge to Lake Annette and back.