A Taste of the Craft: Breweries & Distilleries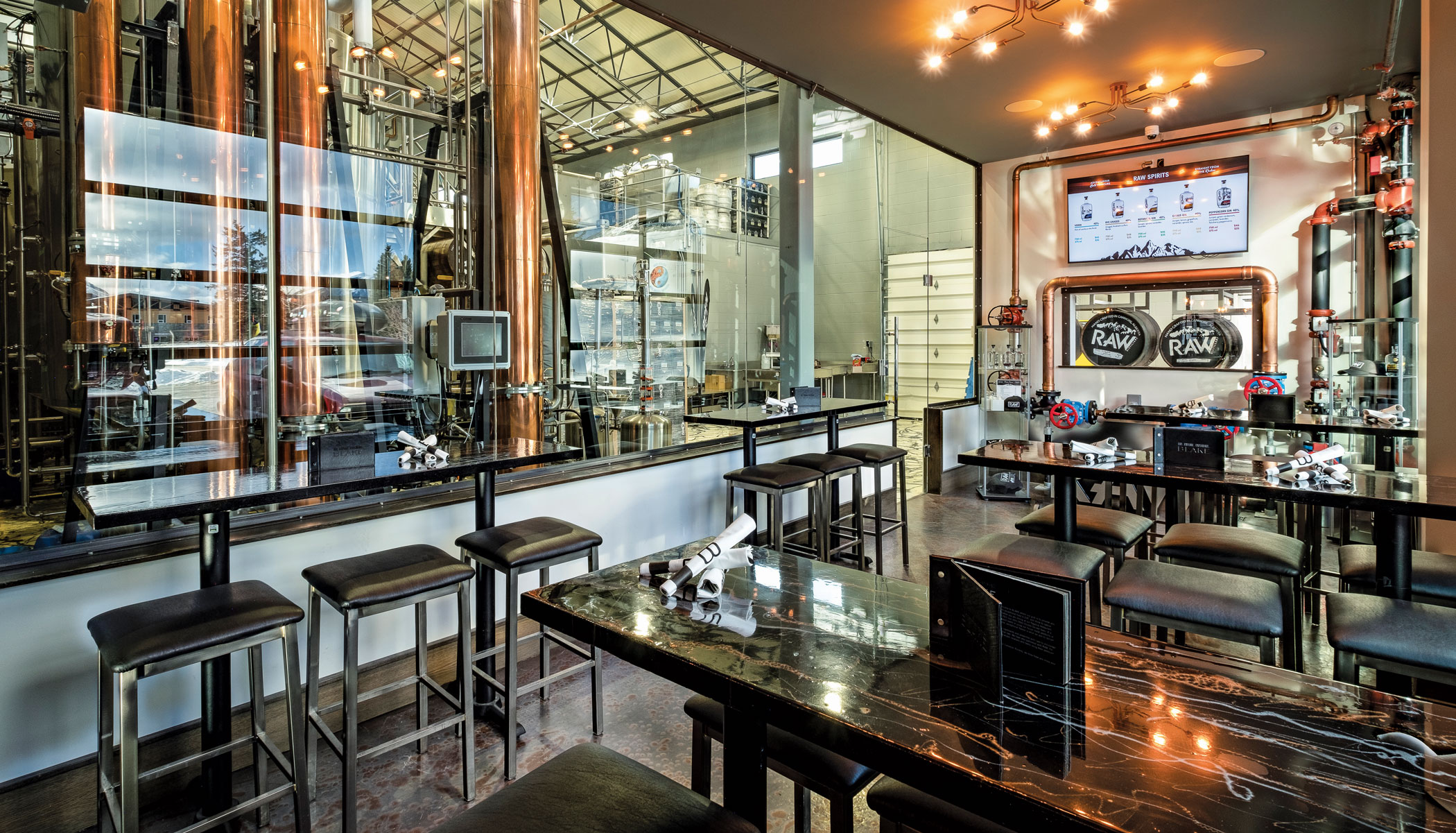 The craft beverage scene became popular on the west coast but has since caught a strong hold in Alberta. It's only fitting, really, with the province's deep agricultural roots and access to seemingly unlimited grains. Connecting with the area's natural resources has created more than just delicious drinks for everyone to enjoy; it connects people with a taste of place, and grounds the beverages to the land from which they emerged.
In Calgary and the Canadian Rockies, there are plenty of breweries and distilleries that focus on local products with big flavours. From fresh mountain water to Alberta grown grain, and locally foraged herbs and berries, this area has no shortage of ingredients to concoct the perfect beverage for almost every taste. Beers, ciders, sipping spirits, and unique cocktails are all created to enhance the natural beauty and adventure that surrounds us, and they're all available right here in the mountains.
You can find these delightful beverages in liquor stores, in restaurants served alongside your dinner, or at the breweries and distilleries where they originated, usually with tastings so you can find out exactly what works for your palate. There are so many excellent options, it can be challenging to find time to try them all! From all these great places to enjoy a sip, we've picked our top three to feature here, and we've listed some notable mentions as well.
Whether you're into a beer or cider brewed with local flavours, or you prefer distilled spirits made from home-grown harvests, you've come to the right place to enjoy a Taste of the Craft!
BLAKE Brewhouse & Distillery
BLAKE rocked the restaurant scene with delicious food, and now complements that with home-grown beer and spirits. Taste the freshest beer in town, flowing straight from the brewery to the taps, or enjoy their top quality spirits made with the clearest water of the Rockies. Look for the release of Midway Gins and their truly Canadian "National Whisky".
Features
Tailgate Pilsner: This crisp German pilsner has bready, floral, and peppery flavours. The pale style beer is known for malty sweetness with lots of aroma and flavour. It's the perfect beer to enjoy during and after your day of activity.
Three Sisters Vodka: Classic Canadian Vodka from the majestic Rocky Mountains. Try the original vodka or the spicy and exciting chipotle vodka for an extra kick. Ask for it at your local store or pick some up at BLAKE.
Canmore Coal Irish Stout: This easy drinking dry stout is the perfect beer for finishing a meal at BLAKE or to enjoy après ski. It features a lower sweetness and a crisp finish, so it plays on your tongue while warming you up!
Miner's Choice Rum: Traditional Canadian rum celebrating the mining heritage of Canmore. This limited edition rum is available exclusively at BLAKE. Enjoy it with a meal, or take a bottle home for later.
Wild Life Distillery
Wild Life Distillery produces craft spirits on a foundation of quality and authenticity. From using clean mountain water and local grain to focusing on small batch sizes with attention to detail, this award-winning distillery is grounded in their fine sipping spirits, their commitment to community, and their sense of adventure. Taste the difference of a truly craft spirit.
Features
Wild Life Gin: Wild Life Gin embodies balance. Juniper and citrus notes on the nose: these pop right out of the glass. Fresh lemon and blood orange lead the way, with classic juniper and coriander close behind.
Wild Life Vodka: Wild Life Vodka is made from 100% Albertan grain. It has wonderful vanilla notes on the nose from the main ingredient, Albertan wheat. On the palate it begins with a soft, sweet, and buttery texture of the spirit.
Bridgeland Distillery
Two friends met at a distilling workshop and realized their shared passion for making spirits, attention to craftsmanship, and a desire to take traditional spirits and experiences to another level.  Now, Bridgeland Distillery focuses on brandy, whisky, and eau de vigne. The distillery is a unique venue that recently won Alberta Distillery of the Year at the Alberta Spirits Awards.
Features
Taber Corn Berbon: Inspired by Alberta Nature. Using the best grain in the world, this bourbon style spirit is the result of what our agriculture offers: Taber Corn and Penhold Wheat and Barley, grown by two incredible Alberta families.
Moscato Brandy: This delicate brandy has the distinct aroma of creme brûlée and beachwood. The palate is balanced between sweetness and acidity that matches the Moscato grapes that create this delicious spirit.
Editor's Choice: Wildcat Negroni
This is just one of the delicious cocktails from Wild Life Distillery!
1.5oz Wild Life Gin
0.5oz Wildcat Amaro
0.5oz Sweet Red Vermouth
0.5oz Campari
Add ingredients into cocktail mixing glass. Add ice and stir for 10 seconds.
Strain into rocks glass with king cube. Garnish with orange twist, oils expressed. Enjoy!
Art Director's Choice: Chipotle Vodka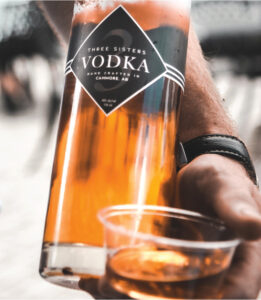 This drink combines the chill of vodka with the spice of chipotle. It's got just enough bite to make it exciting without sacrificing flavour. I think it would be excellent in a Caesar. The drink would mix with the vegetables and clamato juice and it would add a nice kick to the classic drink. On its own, it's fire over ice. The drink has a nice amber colour and it's full of flavour.