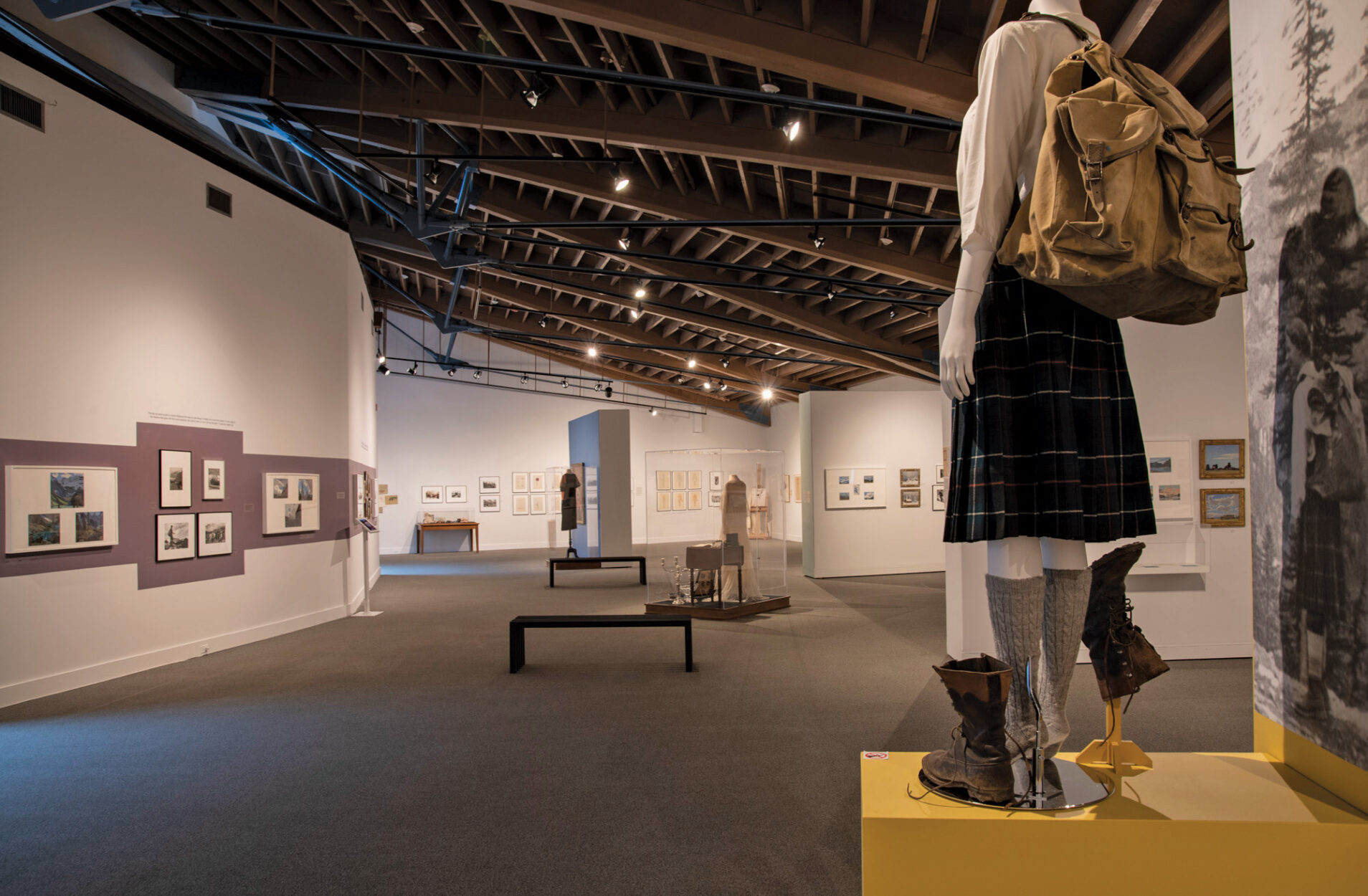 Whyte Museum of the Canadian Rockies
After a long hiatus and some extra hurdles, events are returning to the mountains! It's time to get out and reconnect with the arts and we couldn't be more excited.
Visit the Whyte Museum of the Canadian Rockies for rotating exhibits, art walks, book talks, and virtual programs. On until Jan 22 is Mansions to Mountains: In Conversation with Catharine Robb Whyte, an exhibit that re-engages with the life of this influential mountain explorer through letters, art, and diaries. Rockies Repeat, Changing Beauty in a Disappearing Landscape, from Jan 21 to Apr 4, follows Indigenous and settler artists as they follow the footsteps of Catharine Robb Whyte, re-interpreting her paintings through the current cultural and environmental lens.
Also open for programming is the Banff Centre for Arts and Creativity. Along with their educational programs, the Banff Centre offers film screenings, concerts, talks, and gallery tours. Join the monthly Decolonizing the Narrative Conversation Series and relearn history from a First Nation's perspective. Stop by the Walter Philips Gallery and get inspired with new and changing exhibitions. Finally, plan to attend the Jenny Belzberg Theatre Grand Opening Weekend on May 7-8 and celebrate this new and improved space with a private reception and talented performances by Canadian artists. Tickets, schedules, and virtual events are offered online.
Get inspired with an artist in residence at Mountain Galleries at the Fairmont Banff Springs and Fairmont Jasper Park Lodge. Learn from renowned Canadian artists like Kenneth Harrison, Benjamin Mclaughlin, Linda Wilder, and Jim Vest as they spend time in an intimate studio working on their craft and discussing their art.