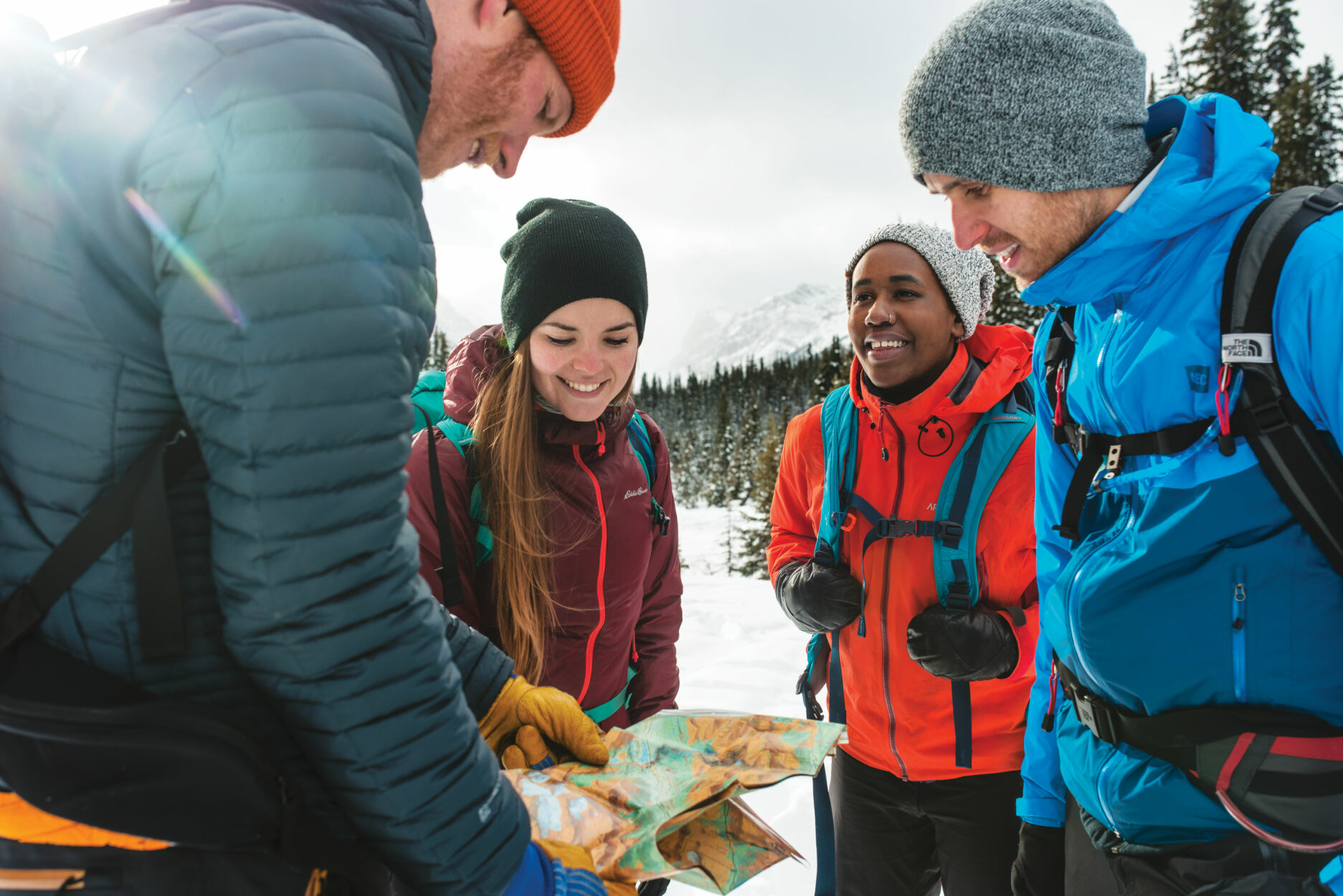 Travel Alberta // AV Wakefield
Banff is a winter playground of outdoor activities. There's no reason to let the chilly days keep you indoors! Dressing for the elements is key, and you need to be wearing the right layers. Here's what we recommend for those frosty winter days.
Base Layer
It's important to have something warm against your skin that wicks moisture and keeps you dry. Merino wool is perfect for this task! This renewable resource is sustainable, and the high quality of the products will stand the test of time. Get merino wool base layers from Smartwool.
Mid Layer
Mid layers are all about temperature control. Down will keep you warm by trapping your body heat while synthetic materials perform well when wet. For more active sports, you'll want a lighter mid layer so you don't sweat so much, but for leisurely winter hikes, you'll want to bulk up to stay toasty. For excellent mid layer options, visit The North Face and Helly Hansen.
Outer Layer
Outer layers are the first line of defence against the elements. You want something that's wind and waterproof but will allow your own moisture to escape. Parkas have extra insulation for light activities, while technical jackets can keep you warm during active sports. Find your outer layer at Ultimate Sports or Helly Hansen.
Accessories
Toques, mitts, socks, extra socks, scarves, and balaclavas will keep your extremities warm. Find some excellent options at Smartwool and Lolë. Ice grips, hiking poles and gaiters can turn an ordinary day into an extraordinary adventure. Don't have your own? Rent them from Snowtips.
No matter where your adventures take you, make sure you dress for winter and enjoy your time outdoors!