Nightrise: A new experience on the top of Sulphur Mountain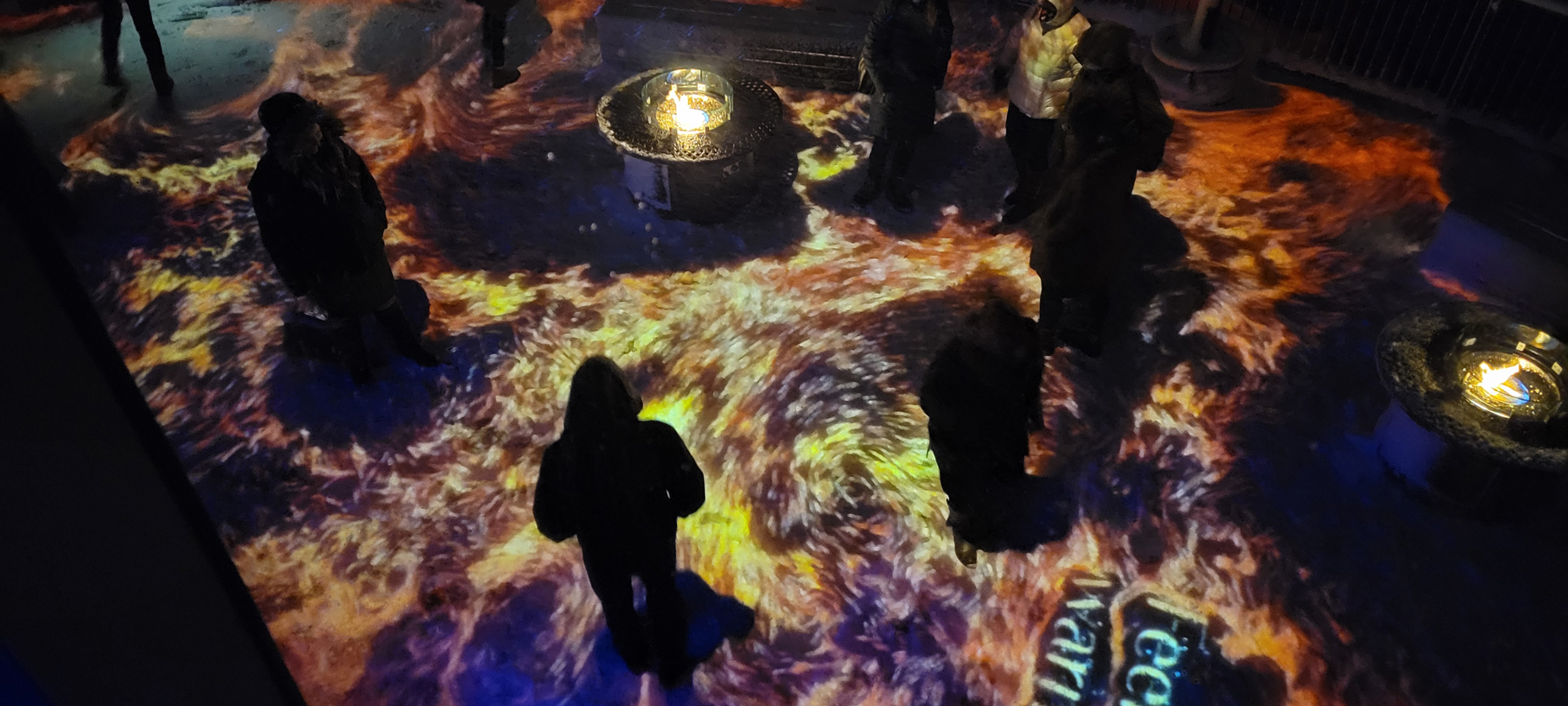 The Banff Gondola has a new winter experience that celebrates the night. Prepare to be transported to a surreal space and time connecting with the starlight, the natural world, and the people who have called this place home since the beginning of time. In conjunction with Moment Factory and the Stoney Nakoda First Nations, Nightrise celebrates the night and uncovers the mountains through lights, sounds, and atmosphere in a multi-sensory experience that begins at the lower terminal and continues throughout the entire visit.
Listen to the stories of the land from Stoney Nakoda storytellers. Absorb the wisdom and learn key words in their language. Enjoy the music and drumming that highlights the interactive light displays. Connect to the history of the world and see it through a new light. It's the perfect setting to dance under the stars and feel the power of the mountainscapes.
"Nightrise is not just a thing to do, but it's a place to be." – Marie-Hélène Delagec, Creative Director Lumina, Moment Factory.
Winter comes alive inside with light and sensory displays that connect you to the sights and sounds of the season, frostbite not required. The displays have no particular order, and you're welcome to explore and experience at your own place. The evening is highlighted by the opportunity for excellent food and drink at one of the mountaintop's restaurants, as a way to enjoy the full sensory event.
The connection between the modern technology of interactive multimedia displays and the traditional stories of the land blend seamlessly to create a full engagement. You don't just hear the stories to learn about them, you're immersed in them.
"This experience provides an opportunity for guests to deepen their knowledge of the historical impact and cultural significance the Stoney Nakoda Nation has held in the town of Banff and beyond. By telling a story in such a visual and sensory way, this project gives the Stoney Nation the opportunity to tell our story through the footprints of our ancestors and the traditional ties we hold to these lands," says Kirsten Ryder, Training & Development Director, Stoney Nakoda Nation.
The day doesn't end when the sun goes down. Whatever your plans are in the mountains, head to the Banff Gondola after sundown and experience Nightrise: a nighttime experience like no other!