Canmore's New Indoor Entertainment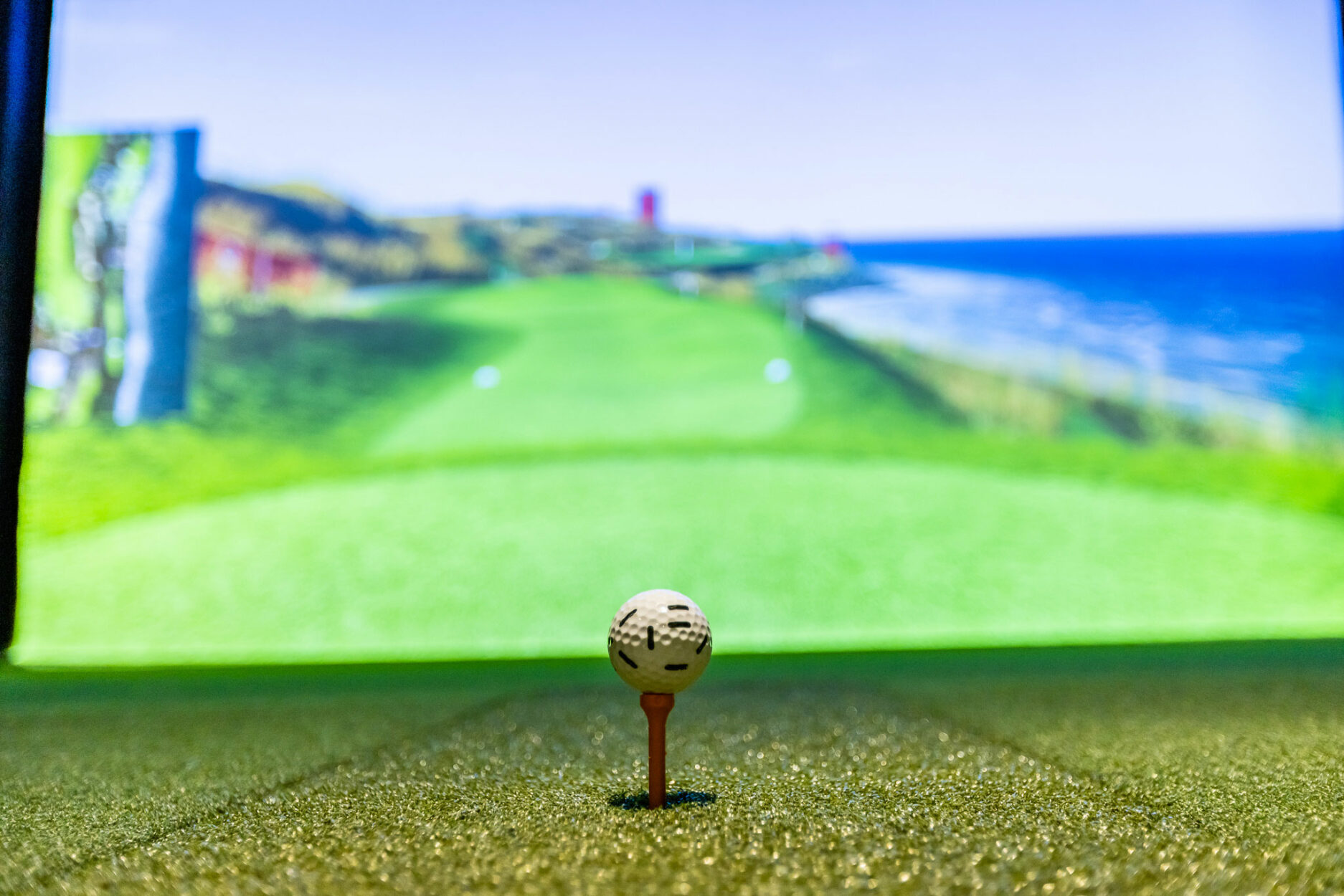 Images courtesy of CanGOLF
While Canmore boasts some of the best mountain vistas around, accompanied by some of the best outdoor mountain activities, it has always been lacking a good space for indoor entertainment. With no movie theatre, limited options for live theatre, and a general focus on the amazing outdoors, those long winter nights can seem, well, long.
But that's about to change.
Enter CanGOLF, Canmore's newest entertainment venue and restaurant.
"We're changing the mentality around golf," says Luke Elvy, professional golf commentator and VP of Media for CanGOLF. "This is the greatest game ever created. Let's open our arms, get everyone involved, and make it fun!"
CanGOLF's state-of-the-art golf simulators are perfect for those who are looking to extend their season, or for those who are just looking to have a good time. The simulators are video based, meaning they "see" the ball, creating a more accurate trajectory than previous simulator technology. The simulators also have 83 courses, including Rider Cup, Major Championship, and PGA Tour courses. You can customize each course to make it as challenging or easy as you'd like by selecting the weather, wind, moisture, and more. The user-friendly technology also gives you stats including club hit pattern, trajectory, and spin so you can correct any issues you may be having with your swing.
If you're interested in lessons, CanGOLF has experts who can help you tweak every detail of your game. Specialized sensors detect your weight bearing changes during your swing and the video technology captures everything that's happening with you and the golf ball.
If you're more interested in having a laugh, CanGOLF has more than just world class golf courses. The simulators are loaded with driving ranges, mini golf and games like ski ball, darts, and beer pong. "People love these games because you don't have to have the ability to play them. It's just about having fun," says Elvy.
And that's the whole premise of Canmore's newest entertainment venue. There is something for everyone, whether it's playing a few rounds with friends, dropping in for a chilly afternoon with the family, or joining a league to connect with new people. "A lot of people really struggle with whether or not they're good enough, or if they can even hit the ball. You'll never lose a ball on the simulator. We don't worry about your dress code. No one cares about your score. We're all just here to have fun." CanGOLF is also planning events like ladies' nights, learn to golf nights, and kids' events, all to help connect with the community and spread the joy of golf.
"Golf doesn't have to be so serious. Our logo is Bogey Bear. In golf, bogie is a negative connotation, it's one over par. It's a bad haul, typically. But who cares! Does it really matter? You're still playing golf. You're still having fun. Lots of people come in who can't really play golf but they're enjoying it." -Luke Elvy
CanGOLF is more than just entertainment in their state-of-the-art simulators, they also serve really good food. This isn't just your regular greasy spoon diner. It serves excellent selections from one of Canmore's distinguished chefs, Dallas Suttie. Bringing a wealth of experience from popular restaurants to this new endeavour, Suttie serves up a menu that includes vegan and gluten free options, as well as healthy comfort food. "We're proud to serve good quality, made from scratch, and affordable food. That was a big deal for us. We also have local beer and spirits from local distilleries."
The venue also has a large upstairs space, named Finchy's after Ian Baker Finch, one of the co-owners, Major Champion golfer, and CBS Golf Analyst. This space can be booked for events, functions, and parties. It holds 230 people and has arcade style games, huge screens for sports, movies, or whatever you'd like to display, and one of the best patios in town with uninterrupted views of the iconic mountain ranges framing Canmore.
So come down to the new CanGOLF and see what the fuss is about. Enjoy some food, have a drink, and discover how much fun golf can be!