Introducing the First Ever Canmore Pride!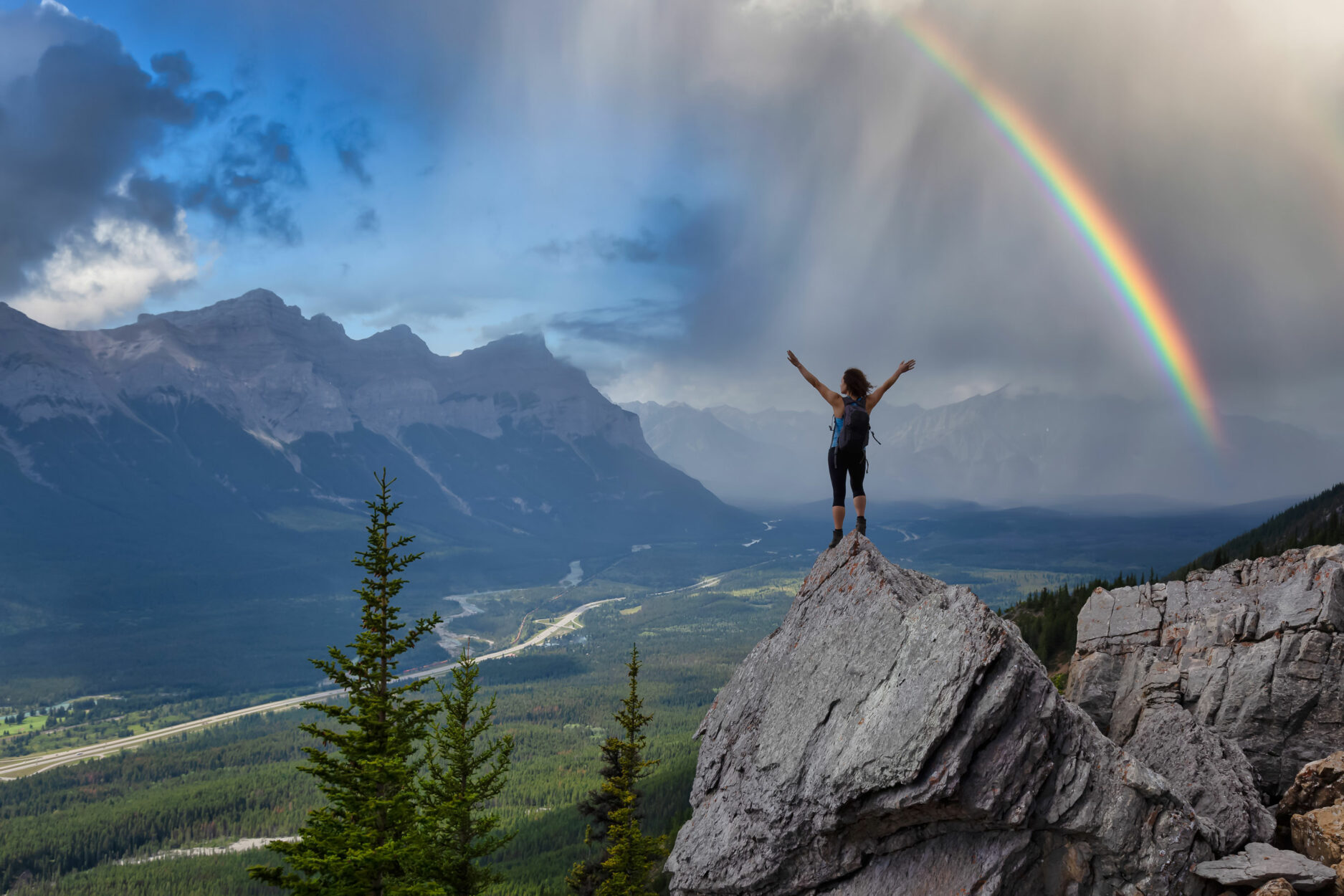 The instillation of a Pride Sidewalk painted by the Town of Canmore started a conversation amongst the community: Why don't we have a Canmore Pride? With celebrations in neighbouring Calgary, Morley, and Banff, it only made sense to add festivities for locals in the town of Canmore.
So with the leadership of a group of dedicated volunteers, spearheaded by Canmore's own Sarah Perritt, this grassroots, small town Pride went from an informal conversation in May to a full-fledged Pride Festival, happening from September 16-19, with a wide range of events for people of all ages.
"The Canmore Pride Society was started earlier this year," says founder and president, Sarah Perritt, "The entire initiative is community led, and every member on the board is a member of the LGBTQ2S+ community."
This volunteer, non-profit organization is dedicated to celebrating pride in Canmore year-round, beginning with this inaugural festival. The Society's vision statement reads: "As our community celebrates the level of diversity and inclusion we experience today, we also recognize that there is still a great amount of work to be done. We believe that education, alongside inclusion will help to build a community of trust and collaboration."
"We as a society think we're very open," says Perritt, "But we're not quite there yet. There are still kids being disowned by their parents for their sexuality, and it is well known that statistically LGBTQ2S+ youth and young adults more commonly experience negative impacts to their mental health and wellbeing." The upcoming festivities are to celebrate how far we've come as a society towards acceptance and understanding, but they're also a reminder that we still have a lot to learn about acceptance and respect. "There are people across all levels of the entire LGBTQ2S+ community who deserve respect."
Canmore Pride festival kicks off with a series of events designed for everyone on the community. Connect with local stories with the Centennial Museum Society of Canmore's Stories of Queer Canmore and Flocking QT Stories with artsPlace. Many local restaurants and businesses stepped up to host events, including DRAG with Cabaret Calgary at BLAKE and Beers with Queers at Sauvage. Canmoreites can also participate in outdoor events like the all-ages Pioneer Scavenger Hunt, The Gay Agenda Pub Crawl, Meditation & Mindfulness in the Park, Two-Spirit Performances, and Outdoor Adventure Bike Ride.
"Every day has events for the whole family, as well as 18+ events," explains Perritt, "We want to reach the entire community, including the younger generation."
"Canmore Pride Society has received a huge amount of local support from Bow Valley business. We'd like to recognize our lead sponsors: Basecamp, BLAKE, Canmore Plumbing & Heating, Sauvage, Project A, and Thread Station for all their generous donations."
Looking to celebrate Canmore Pride? Find a full list of events and sponsors on their website, or follow them on Facebook and Instagram. Happy Pride Canmore!