Take a Walk on the Wild Side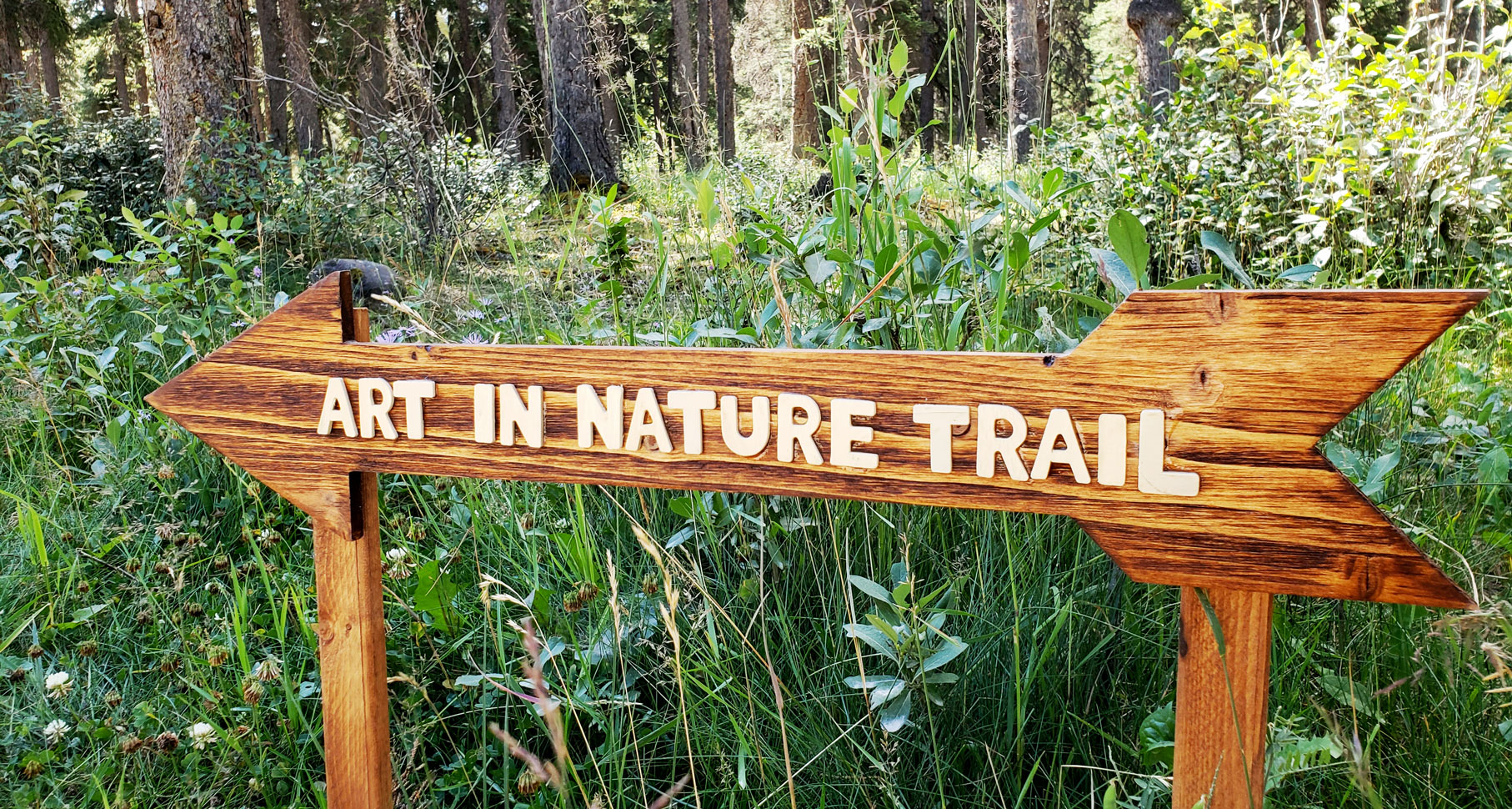 The beautiful walk along the Bow River in downtown Banff is known for its accessibility and its astounding beauty. Now, thanks to efforts from Banff and Lake Louise Tourism, numerous local and regional artists, and the direction of Bridget Ryan, that walk has gotten even more beautiful with the addition of the Art in Nature Trail.
"And into the forest I go, to lose my mind and find my soul" - John Muir
The Art in Nature Trail runs along the beautiful Bow River and features artwork from well-known artists like Janice Iniskim-Aki Tanton, Peig Abbott and Jason Carter alongside up-and-coming talent in Banff Elementary School's grades 1, 2, and 3 students. The mixture transports viewers to a magical place and connects everyone to the power of nature.
"Trees are the most wonderful thing on the planet." - Ben, 7
Begin by the pogada-style Banff Park Museum and follow the signs to the trail. Enjoy paintings, sculptures, glass blown creatures and more, all connected by the towering trees, turquoise river, and iconic mountain backdrop. The pieces are connected with mountain quotes, from the great John Muir to 7-year-old Ben.
"Time spent amongst trees is never wasted time." -Katrina Mayer
Come out of the forest at the Pedestrian Bridge and cross the Pride Sidewalk to the other side of the Bow River. Here, the artworks continue to intertwine with nature and feature both wood and metal sculptures, blown glass intertwined with natural elements, and artwork from the up-and-coming school children. Mother Nature even shows off her artistic skills on this side of the trail! It all leads to the staircase that ends at the iconic and picturesque Bow Falls.
"The earth laughs in flowers." - Ralph Waldo Emerson
So get outside and enjoy the sunshine on this easy, accessible stroll through the mountains and get lost amongst the trees and the artwork that transport you to a magical place on the Art in Nature Trail.
"Look deep into nature, and then you will understand everything better." -Albert Einstein