Discover the Unexpected at Columbia Wetlands Outpost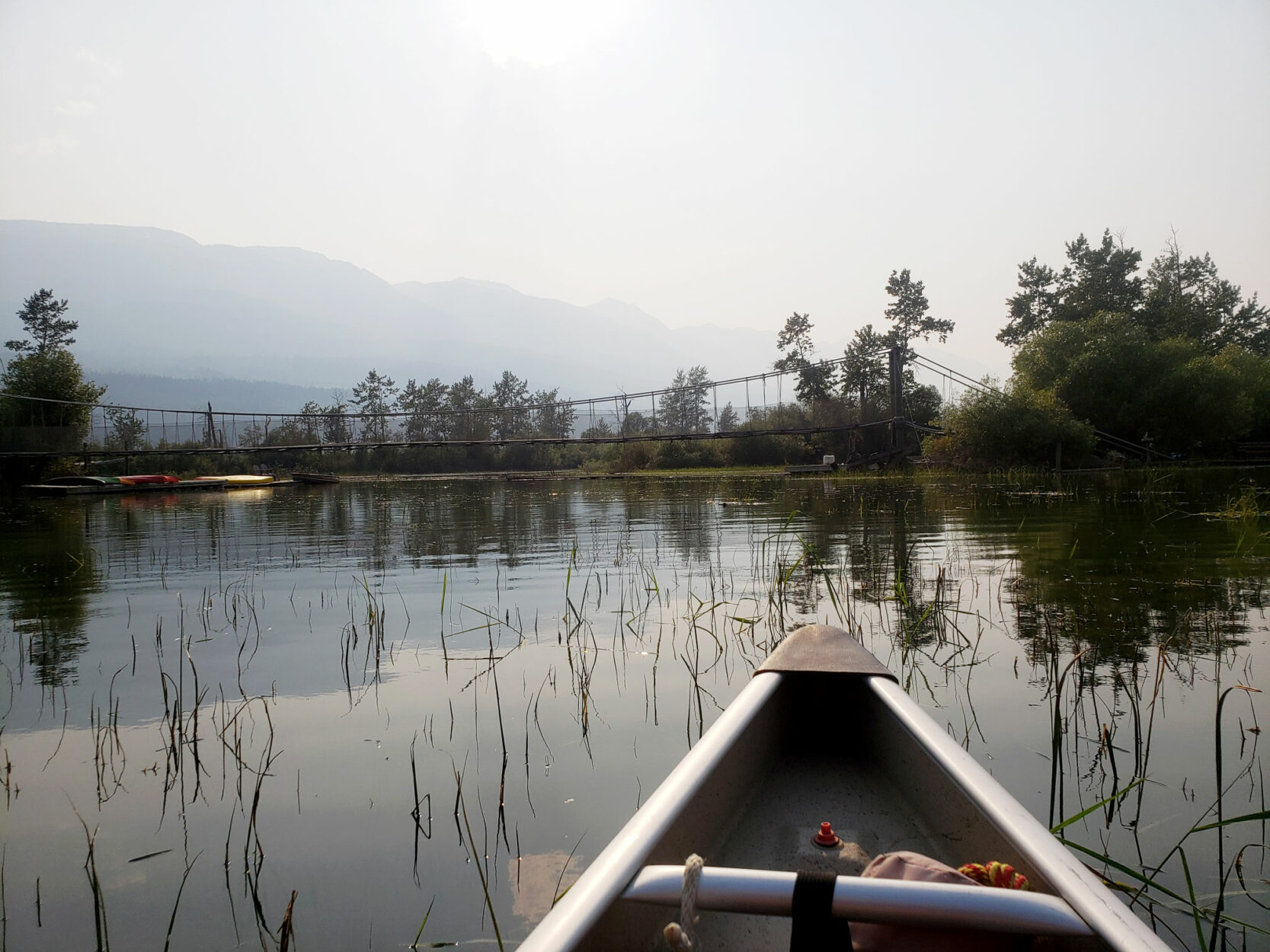 Tucked away on Hwy 95 is Columbia Wetlands Outpost, an interesting mix of activities, accommodations and natural beauty. Nestled on the Columbia River between the Purcell and Rocky Mountains, the outpost boasts stunning views, tall forests, organic farming and, of course, wetlands.
There is so much to do at the Outpost. Camp in one of the secluded camp sites and reconnect with nature, or stay in the lodge and enjoy a luxurious rustic charm. It's the perfect family vacation! Try the luxury suite with a hot tub, kitchenette, and one of the best patios around. Or, take it to the boardwalk for a secluded stay in the river house with 360 degree views of the Columbia River and surrounding wetlands.
Spend the day exploring what Columbia Wetlands Outpost has to offer. Hike up to the waterfalls, visit the World's Largest Paddle, take an interpretative walk through the marsh, learn about the area on a farm tour, or just spend the day on the water. Canoe, kayak or SUP rentals allow you to paddle the area while e-canoes let you travel in style! You'll discover all sorts of wildlife from blue herons to deer and maybe even a bear or two in this delicate ecosystem.
Columbia Wetlands Outpost also hosts events. The Red Barn is the perfect facility for weddings, parties and other celebrations with its iconic views and large capacity. The downstairs is set up for catering and has washroom and shower facilities for you and 135 of your friends. The upstairs loft has plenty of space for your event, and it looks out over the mountains surrounding the Columbia Valley. Just outside the barn is a space designed for outdoor events – perfect for a reception under the stars!
The Outpost is also a working farm. From hay to corn to barley, hops, pumpkins and squash, the farm grows enough ingredients for a fall brew, which they hope to have for their annual Harvest Festival. They also have beehives on site, and are helping research how hops could be a key ingredient in saving local bee populations.
There is plenty for the kids to do at the farm as well. Discover the fairy garden, the tire swing, the corn maze and so much more. This hot summer got your down? Cool off with a splash in the river from the docks!
So pack your bug spray and make the short, scenic drive. There is so much to discover at Columbia Wetlands Outpost!