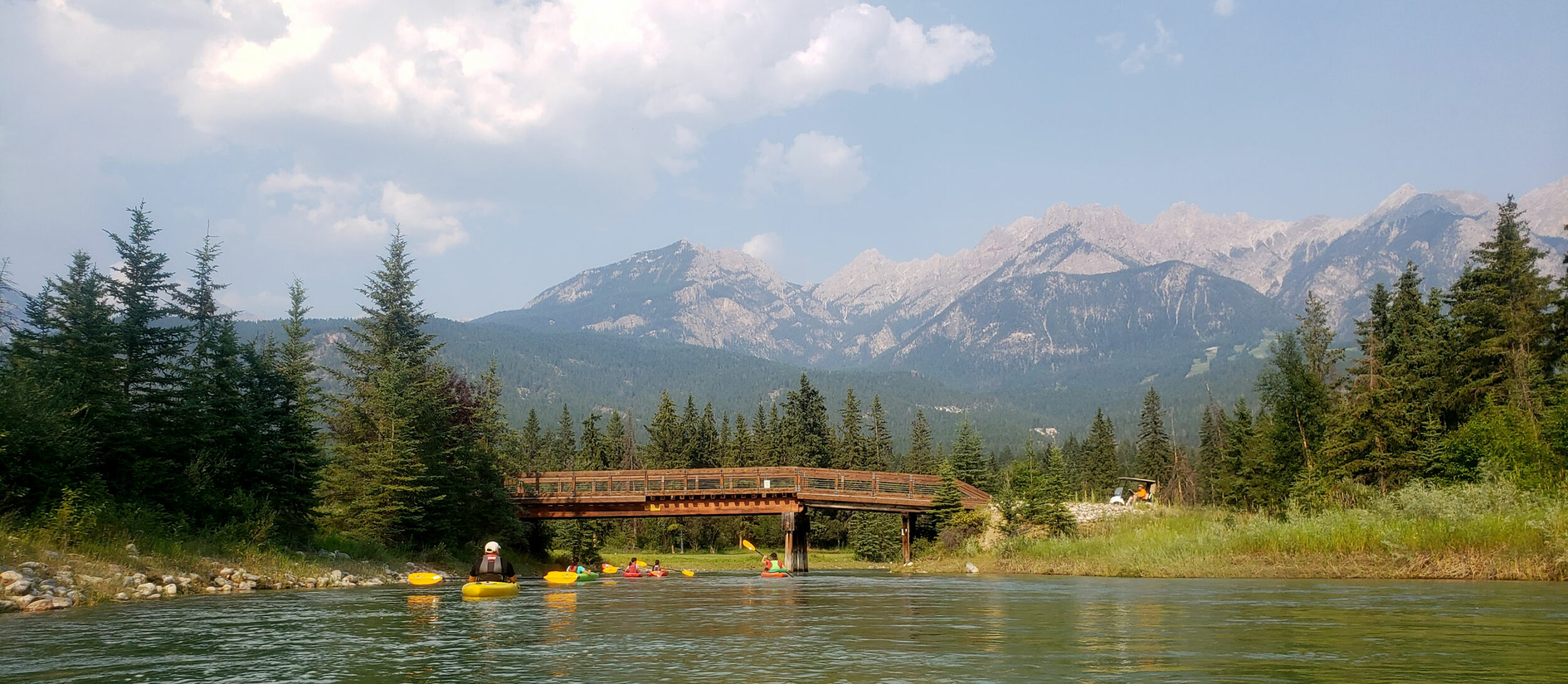 I do love a good paddle. So when the opportunity came up to go on a kayak tour, I absolutely couldn't turn it down. Fairmont Hot Springs Resort made the booking easy, so by 5pm I was standing in the parking lot getting fit for a life jacket and signing a waiver.
The short bus ride to the campground where we would launch our boats was filled with stories. Our guides were Patty and Trent, two experienced kayakers with a passion for showing people the water. Patty was full of enthusiasm and she was very helpful with instructions while making sure everyone had the skills to stay safe on the water. Trent had a calm nature that helped even the youngest paddlers navigate the corners. This proved to be a great activity for the whole family.
We started in a calm inlet with no current. This way, Patty could teach us the necessary skills to successfully navigate the river. Once she was satisfied with everyone's abilities, we hit the river. The gentle current pushed us along the winding river through the scenic golf courses with mountain views all around.
We weren't the only ones enjoying the water. From blue herons to osprey and a momma eagle with her chicks in the nearby nest, it was an eventful evening for seeing some of the natural wildlife drawn to the water.
There were lots of people floating through the hot evening on the river as well. Everyone was out enjoying the sunshine on inflatable tubes, floaties, air-filled unicorns and more. The sun was shining bright and it was cooling to be on the water.
It was an enjoyable and relaxing evening. The tour took about an hour and a half from the moment we left the parking lot to when we were back to the resort. A solid hour of that was spent on the water, enjoying the scenery of the Columbia Valley. If you're visiting Fairmont Hot Springs Resort, take the time to paddle down the Columbia River on a kayak tour and enjoy the sunny rays of summer on the water.