Kananaskis Country Conservation Pass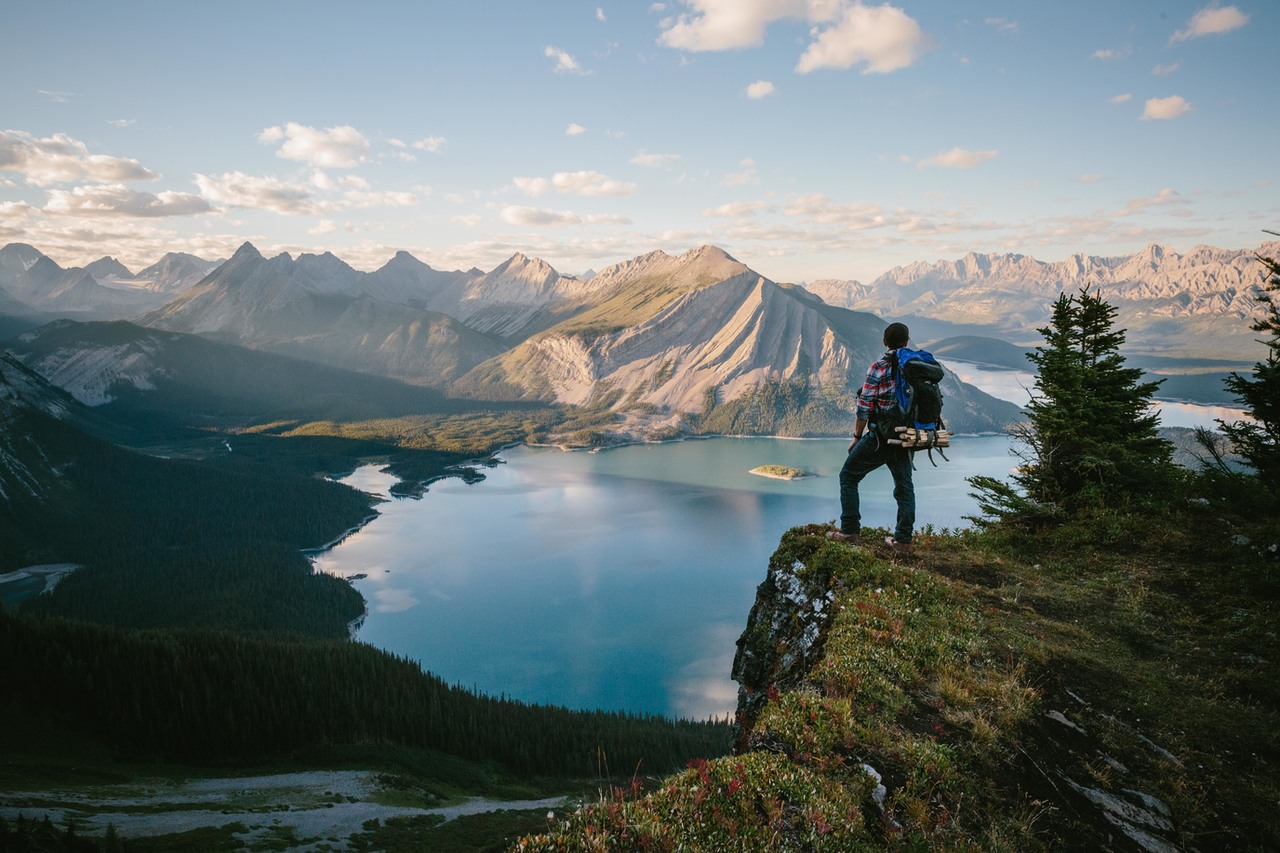 Image courtesy of Travel Alberta / Mike Seehagel, @mikeseehagel
Last year saw an influx of people visiting Kananaskis Country. With travel restrictions in place and the uncertainties of the pandemic in full swing, many people sought solace and adventure in the mountain parks. Activities like hiking, biking and camping saw a major uptick. The area accommodated about 5 million people last summer, which is more than Banff National Park sees in a busy year. The surge of visitors also came with a sharp increase of vehicles, garbage, inexperienced trail users and mountain rescues. It was clear something needed to be done to mitigate the negative impacts of overuse of this ecologically important area.
Starting June 1, Kananaskis Country introduced a new Conservation Pass to access this area of the Rockies (see map). This fee is $90/year for a two-vehicle family or $15/day per vehicle. The fine for non-compliance is $150, meaning it's cheaper to pay for the year than get caught without a pass. You can register your vehicle online.
This new Conservation Pass is not without its controversy – including the concerns around cutting government budgets in the first place and the ethics of limiting access to nature to people of a certain socioeconomic class. While there are some exemptions, the vast majority of people will have to pay-to-play in the southern region of the mountains this year.
So how will this fee be used? Alberta Parks says this money will go towards three main areas: conservation – which it defines as "protecting habitat and reducing wildlife conflicts", public safety – such as search and rescue, and services and facilities – including improving trails, day-use areas, recreation facilities and visitor centres.
The revenue from this fee is intended to benefit Kananaskis. "While visitor fees aren't the only or the best way to protect the area, it could be part of a good thing if it goes as promised," says Tim Johnson, Alberta Program Associate for Yellowstone to Yukon Conservation Initiative. "Here at Y2Y, we feel there are areas where protection could be increased. Half of Kananaskis Country is unprotected, meaning it's open to oil and gas, logging, and even commercial development. Overall, we hope that any fees collected from this pass would prioritize the ecological needs of the region, including protecting watershed for drinking water and endangered species, making sure wildlife have room to roam, and potentially wildlife fencing and crossings to reduce wildlife vehicle collisions."
"There are a lot of opportunities to do great things with the funds and keep the area protected and sustainable." - Simon Harvie, General Manager, Mount Engadine Lodge.
Reopening the visitor information centres will also improve people's education and behaviour in the mountains. These centres have trained staff to help people understand trail etiquette and how to safely enjoy their time in the backcountry. These centres also teach people about the "leave no trace" principle, and they encourage people to pack out what they pack in, to dispose of garbage correctly, to leave trees and deadfall alone so it will continue to benefit the ecosystem and to only have fires in designated fire pits. This education is intended to reduce littering on the trail and at trailheads and improve people's behaviour in the ecologically sensitive area. Tutorials about bear spray and wildlife safety are also available to reduce negative wildlife encounters and ensure the area is enjoyable for all.
In addition to education, improved washroom and garbage facilities at trailheads and day use areas are being installed to eliminate the amount of refuse that was strewn around last summer. This, alongside increased education, are steps towards a cleaner, more enjoyable park experience that doesn't endanger wildlife.
Local businesses and operators in the area are cautiously optimistic about the new fee. Simon Harvie, General Manager of Mount Engadine Lodge says, "There are a lot of opportunities to do great things with the funds and keep the area protected and sustainable." He says there are a lot of people discovering this area for the first time, and the infrastructure isn't designed to handle the volume. "It's wonderful to have so many Albertans finding out about this area and all there is to do there. It is a very delicate and pristine area, so we need to make sure visitors are educated and people are coming for a safe experience."
Harvie notes that the area has been getting increasingly busy, with last year's record-smashing numbers showing a sharp increase in traffic. "Coming out with this conservation pass, in theory, is a great idea and I think that money can be used to support the increased traffic. We're anticipating another busy summer."
Mount Engadine will operate like the accommodations in Banff National Park, where the park fee is required to access the area in addition to the lodge's rates. "In speaking with our guests, many of them have the same mindset that there are a lot of opportunities to do great things with the funds," Harvie says. The lodge will remain open while complying with current health restrictions.
The increase in traffic also means an increase in people interested in protecting the parks. Local volunteer group Friends of Kananaskis has seen a large influx of people wanting to help with the organization. They feel this shows there are a lot of people who care about the area and who want to take care of it. Many of them are willing to pay for this pass and are hopeful the money will be reinvested into the area.
Love it or hate it, the Kananaskis Conservation Pass has the potential to help the area which has been overridden by visitors and keep the mountains a pristine escape to the natural world.