Planning Ahead: Getting around the Canadian Rockies looks a little different this year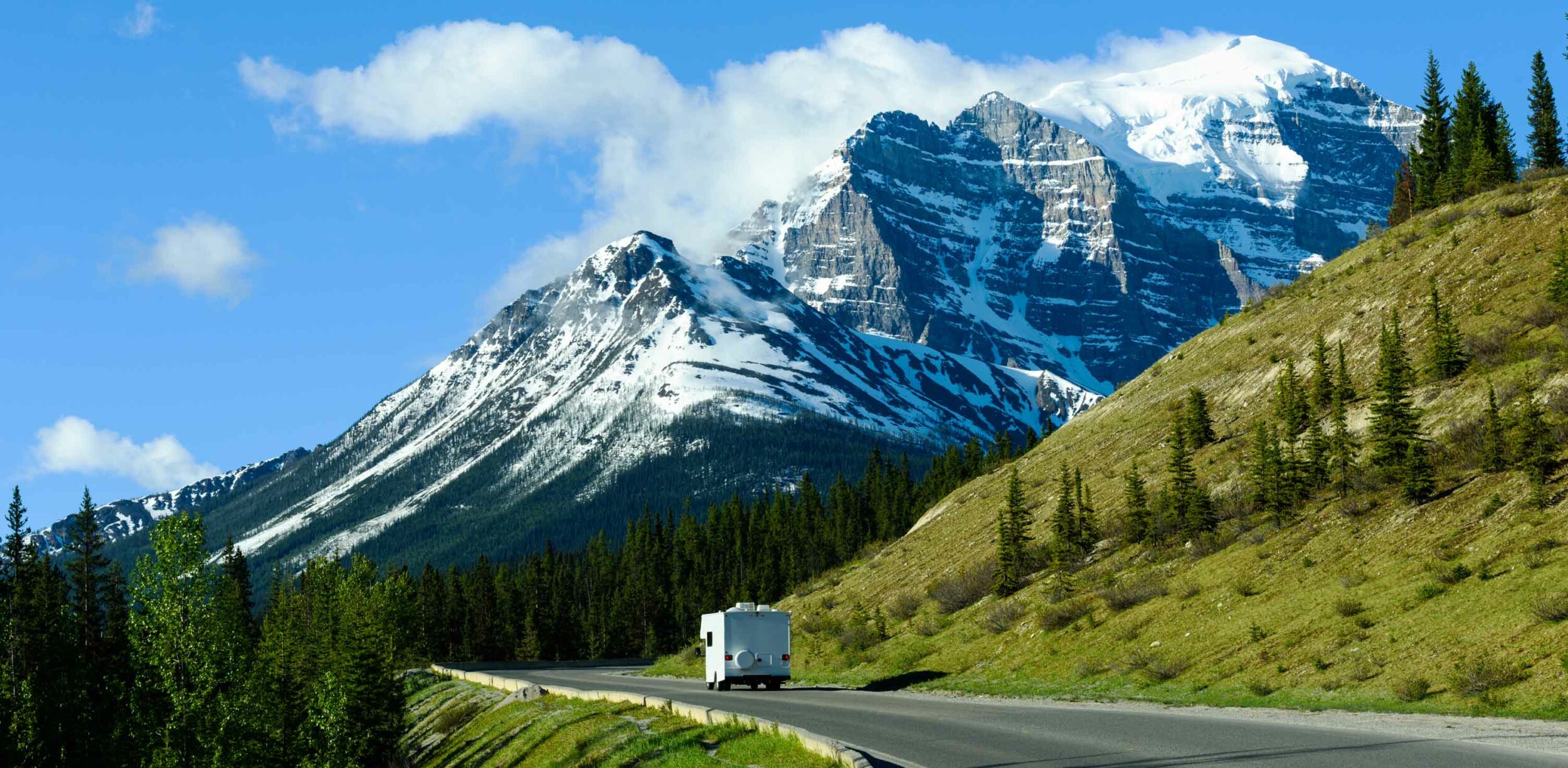 Due to the sharp increase in regional traffic, there are more vehicles than ever in the mountains. To mitigate traffic, paid parking is coming to the Canadian Rockies. Please note: the National Parks still require a Park Pass in addition to these new measures.
Banff National Park
The Town of Banff is implementing paid parking at $3/hr anywhere downtown. 9 hr FREE parking is available at the train station and it's a short and scenic walk, bike or bus to all the best attractions. ROAM Transit has many great options to get you around town and to attractions such as the Banff Gondola, Lake Louise Samson Mall and Lakeshore, and Johnston Canyon. Note: Pick up the Johnston Canyon shuttle in Banff to see this iconic attraction.
For more information on these changes in Banff, visit banff.ca
Lake Louise fills up quickly with vehicle traffic in any given summer. Spots along the lakeshore are usually filled by dawn and once the Moraine Lake lot is full, visitors will be turned away. This year, parking along the lakeshore will cost vehicles $11.70/day. The Lake Louise and Moraine Lake shuttle is $8/adults, $4/seniors and $2 for youth. Children under 6 ride free. Meet the shuttle at the Park and Ride area off Hwy 1. Included in your fare is a shuttle to Lake Louise Lakeshore as well as the connector to Moraine Lake. Pre-booking is required to reserve your space!
For more information on these changes in Lake Louise, visit www.pc.gc.ca
Canmore & Kananaskis
The town of Canmore is implementing paid parking downtown and at popular hotspots like Quarry Lake. Downtown prices will range from $1-$2/hr or $60 for a monthly pass. 4-hr restrictions are in place on most downtown lots. Parking at Quarry Lake is $20 with a 4-hr time limit. The town also offers free transit and excellent biking trails.
For more information on parking in Canmore, visit canmore.ca
Kananaskis was overwhelmed with visitors last year and more funding was needed to staff this mountain oasis and ensure visitors are respecting the environment and each other. In order to enhance this program, Alberta Parks is introducing the Kananaskis Conservation Pass, required by all vehicles stopping in K-Country. Passes are $90/year for 2 vehicles or $15/day for a single vehicle. Passes can be purchased online or in-person.
For more information on the Kananaskis Conservation Pass, visit alberta.ca
Jasper National Park
Jasper will be rolling out a pilot project this summer: downtown parking will cost visitors $2/hr with a 2 hr time limitation in the commercial areas of town. At the time of publication, details are still being finalized for this pilot.
For more information on this pilot in Jasper, visit jasper-alberta.com