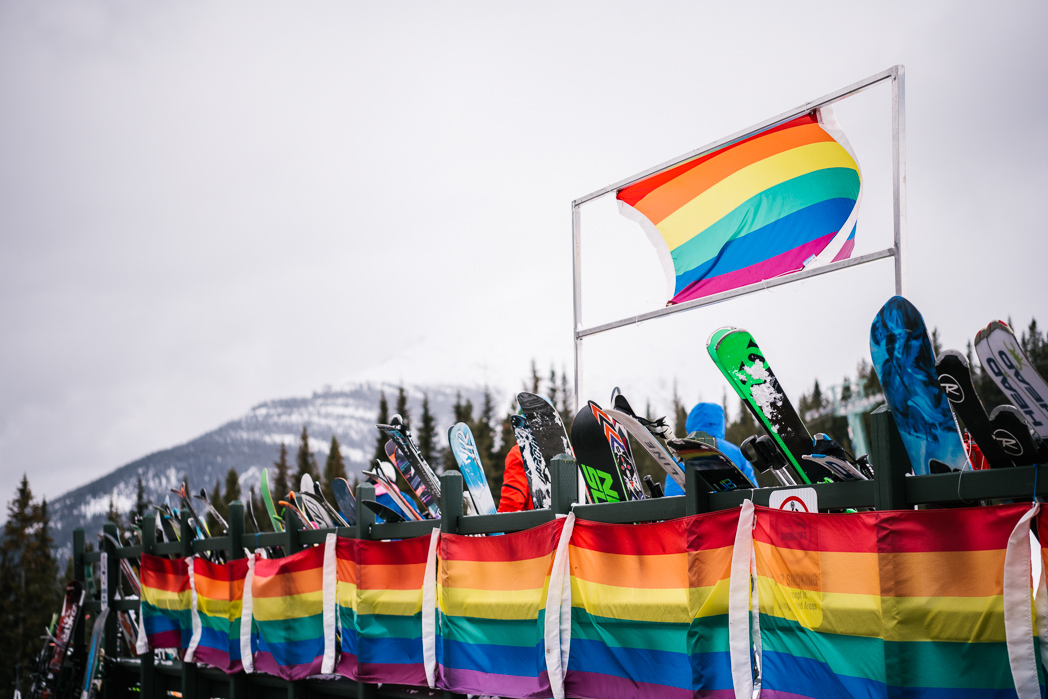 Image Courtesy of Jasper Pride.
For many in the LGBTQ community, living your truth can feel like a breath of fresh air… And when Jasper Pride celebrates you, it's literally just that!
From April 22-25 - Jasper, Alberta is inviting you to be "Proud and Free" as they uniquely host their Mountainous Pride.
With COVID-19 safety top of mind, this year the Pride committee has created opportunities to RSVP and virtually join in for some of their key events including the Pride Flag Raising kick off on April 22nd.
In addition to the virtual events - the in-person events have been tailored to allow for social distancing. For visitors looking to take part in an unconventional parade, you'll want to slap on some skis and take the lift to the top of Marmot Basin for their annual 'Pride Ride' where you'll join in on flying your flags as you glide down through the Rocky Mountains. Make sure to sign up for the free Pride Pass in advance, which offers its holder exclusive savings on lift tickets, rentals and lessons.
After taking in all of the stunning splendor of the slopes, you'll be ready for Après during the mini food festival: 'Fork and Spoon'. Throughout the town, many of the local eateries have added special offerings to their menus for all to enjoy with a portion of each purchase being donated back to the Pride organization.
For those looking to sip their calories, make sure to book a table at Jasper Brewing Co. for endless pints of a special 12th Anniversary Jasper Pride Brew created by brewmaster Spike Baker.
After all the fresh air, fun, food and bubbly libations, you'll want a good night's sleep and Jasper has an endless array of comfortable stays. Check-in at Pyramid Lake Resort to enjoy a soak in their deep tubs and cozy up in bed beside a warm fireplace. Or book a stay at one of Jasper's only 'open all year' cabins at Bear Hill Lodge and relax by taking in the mountain views while sipping hot coco from your porch.
This year, Jasper Pride may look a bit different – but as always – the endless love will feel the same.