Fresh Tracks: Because it's Ski Season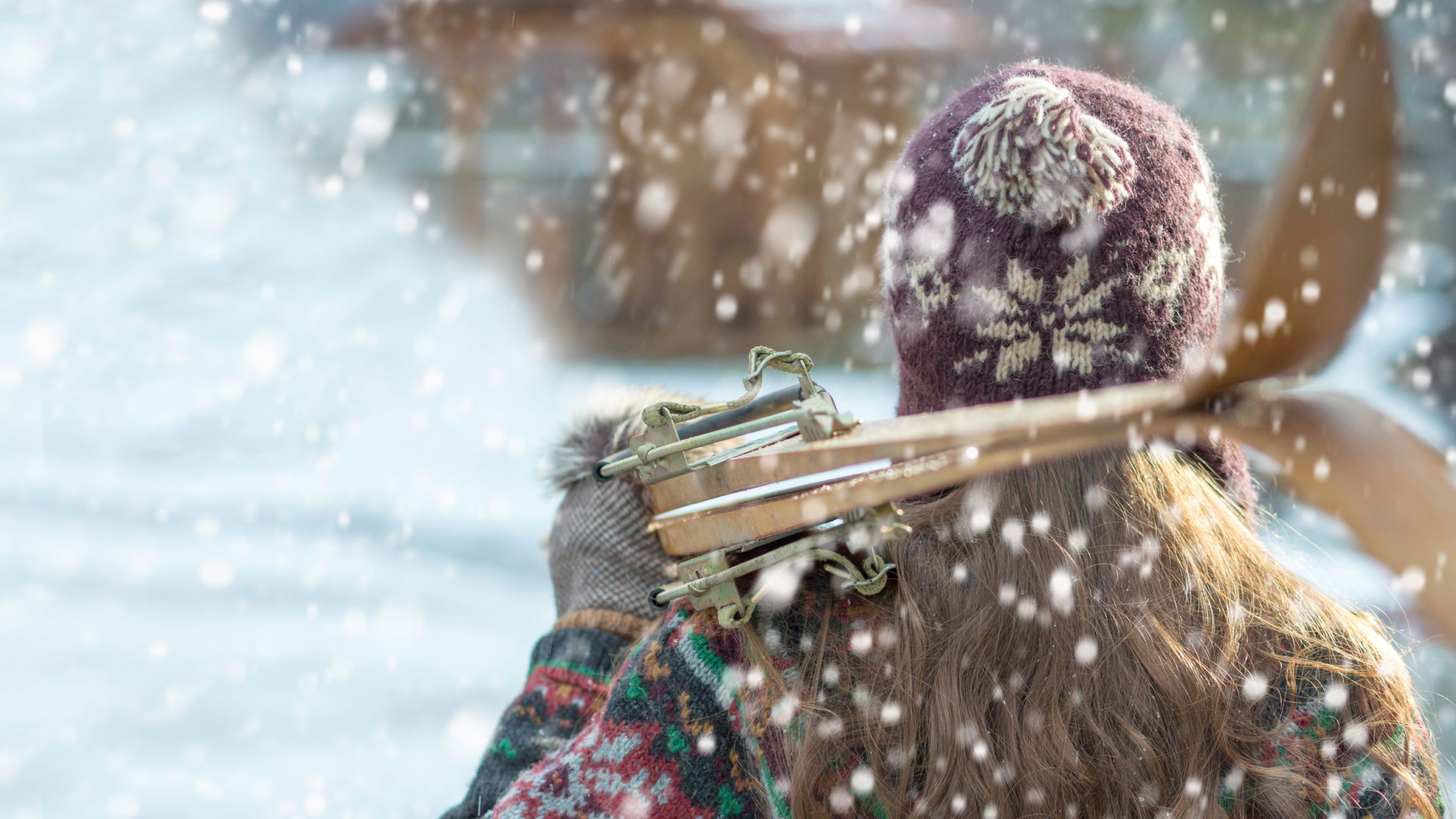 Snowflakes are falling, the mountains are calling and it's time to break out the skis. If you love winter, chances are you've been waiting to dust off your skis for another year. If you don't love winter, maybe it's time to give skiing a try? Skiing is one of those activities the whole family can enjoy, and it doesn't have to break the bank. So whether you're seeking the slopes, craving some cross-country, or begging to get to the backcountry, your next ski season adventure begins here in the Canadian Rockies.
All about Alpine
The Canadian Rockies are world famous for alpine skiing, also known as downhill skiing. From Nakiska in Kananaskis, to Norquay, Banff Sunshine Village and Lake Louise Ski Resort in Banff National Park, and Marmot Basin in Jasper, the Rockies are home to some of the best slopes and best powder in the world.
Practice your skills on Nakiska's family friendly slopes or learn something new with the ski school at Norquay. Enjoy fresh powder stashes and Delerium Dive, the local's favourite off piste, at Sunshine Village. Find some peace and quiet on the mountain slopes at Marmot Basin.
For something completely new, cruise around the huge terrain expansion at Lake Louise! Take a ride on the brand-new lift and get lost with over 480 acres of new terrain to explore!
Alpine skiing doesn't have to break the bank. For the savvy shopper, there are plenty of deals that will get you on the slopes without ruining your bank account. Take advantage of ski deals like the Flex Pack from Ski Big 3, which allows you to explore the slopes without a firm time commitment. Mountain Collective has passes for resorts all over Alberta and BC, while each ski hill has discount cards, usually with no blackout dates.
For the best time on the slopes this ski season, try going mid-week and read up on your hill's latest Covid-19 safety protocols.
Nothing but Nordic
Nordic skiing, also known as cross-country or XC, is the original form of skiing and was developed in Norway as a means of transportation. In the mid 1800's, it became a sport with competitive races. Nordic skiing encompasses any form of skiing where the boot is attached at the toe and the heel is free, and it can be done on groomed trails, fresh powder and as a means of exploring the backcountry.
The Canmore Nordic Centre Provincial Park was built for the 1988 Winter Olympics and is a world-class facility with over 20 km of groomed trails, including 6.5 km of lit trails for night skiing. On-site Trail Sports has ski rentals, lessons and biathlon lessons.
In Kananaskis, popular areas for skiing include Mount Shark by Mount Engadine Lodge, Peter Lougheed Provincial Park and Kananaskis Valley. In order to offset provincial cuts and maintain track setting in these areas, Nordiq Alberta is running a pilot program to offer parking passes to recreational users. $10 a day or $50 for the season can help maintain these trails for everyone to enjoy.
Other areas that are popular for Nordic skiing include the Cascade Valley and Healy Creek near Banff, as well as Moraine Lake Road and Tramline in the Lake Louise area. There are also great trails along the Bow Valley Parkway, including Castle Junction and Baker Creek. In Jasper, try the easy trail to Moab Lake, or more intermediate trails in the Leach Lake area. For trail suggestions and descriptions ideal for this ski season, see our print or digital magazine (p 39 or p 77).
Talk about Touring
For hardcore enthusiasts with a solid skillset, ski touring promises the ultimate adventure. Ski touring brings exploration to the backcountry, with untouched snow and no patrols in sight. It often involves a combination of Nordic and Alpine techniques and crosses over with mountaineering skills to reach untouched areas.
Ski setups for this type of journey vary, but they're usually more sturdy than a typical Nordic ski, while not as restricting as an alpine ski setup. Some ski touring enthusiasts have the option to secure the heel, but many use a sturdy Nordic style called Telemark, which allows the heel to swing free but still has enhanced support and edges for steep hills. This gear is ideal for rolling terrain.
Ski touring requires everyone involved to be excellent skiers, and to have advanced avalanche safety training. Because areas accessed by ski touring enthusiasts are off the grid, it's important to bring a satellite communication device, in case of emergency, and an avalanche kit with a beacon, shovel and probe. Just as important as carrying these items is knowing how to use them, and how to read the terrain so you can avoid high risk areas in the first place. For the best experience, consider hiring a guide. You can connect with ACMG certified guides from Cloud Nine, Yamnuska or Rockaboo.
So what are you waiting for? It's time to embrace ski season and start exploring what the Canadian Rockies have to offer!
Want to try skiing without committing to the cost?
Rent some gear to see what suits your style!