Spend Halloween in the Canadian Rockies by 13 Chilling Ways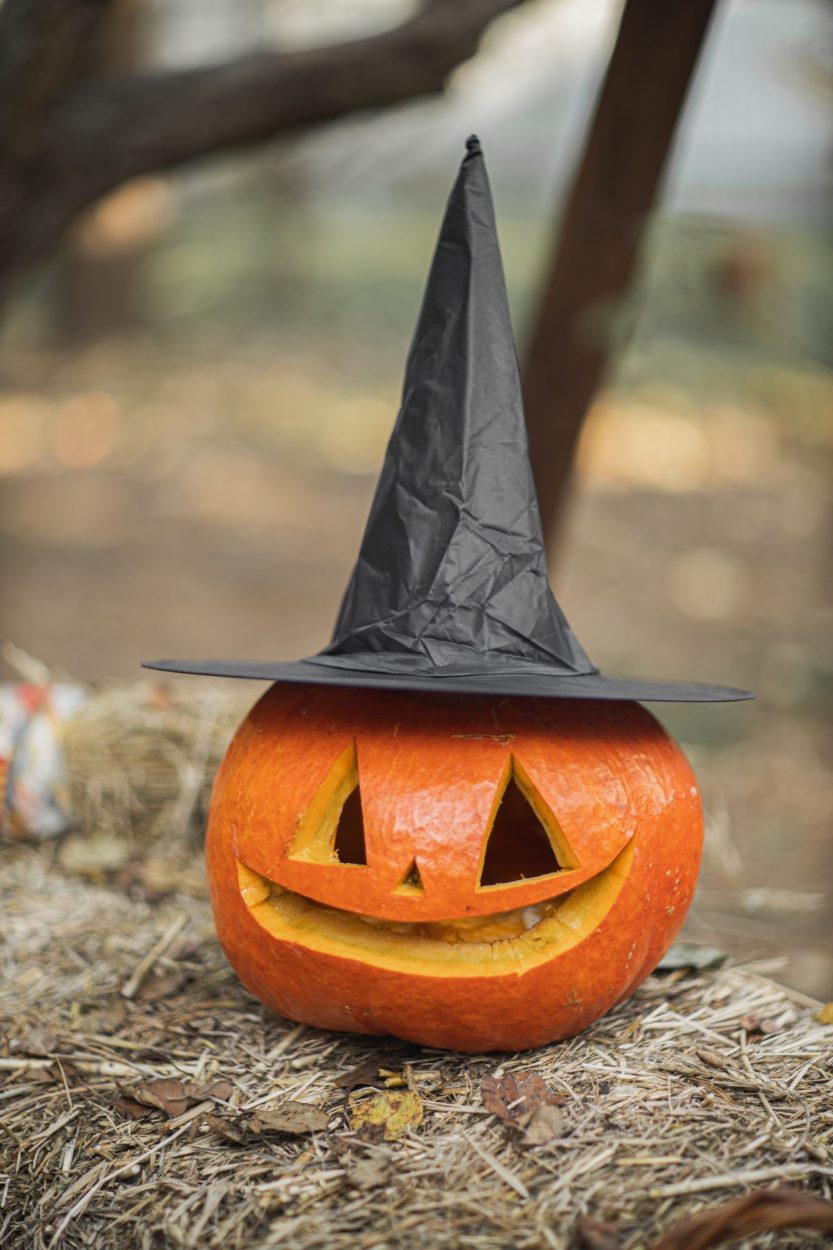 Halloween is just around the corner! While this day is usually celebrated with frights, ghosts and goblins, the pandemic has put a damper the event this year. But Halloween still has a lot going for it: It's on a Saturday, it's going to be a full moon and it's a great excuse to wear a mask! To honour the spirit of this scary evening, we've rounded up 13 ways to celebrate Halloween in the Canadian Rockies.
Rocky Horror Picture Show
Give yourself over to absolute pleasure and watch the Rocky Horror Picture Show at BLAKE Canmore! There will be prizes for the best dressed and BLAKE will have food and drink specials for the night. Admission is free, but space is limited. Email events@blakecanmore.com to reserve your space! Friday, Oct 30. Doors at 9:30, show starts at 10:00.
Halloween Ghost Town Hike
Join a certified guide from Kananaskis Outfitters for a 5km hike along a trail that used to lead to the Kovach Mine. Follow the trail used by horses to cart coal out of the mine. Walk back in the light of the full moon for an extra scary evening! This hike has 250m elevation gain and is suitable for humans 8 years and older. Halloween treats will be provided. Costumes are encouraged! Book your tickets.
The Haunting of Harmon House
Join The Radiant and Brilliance Cabaret Banff for a haunting evening like no other! Enjoy spirits, a show and more. Each $50 ticket includes two witch's brews, a live performance and a haunted house tour. Doors at 9:30, show at 10:00. Reservations required. Email info@theradiantbanff.ca to reserve your space.
Halloween Day Program
Join the Jasper Museum and Friends of Jasper National Park for two days of Halloween fun! Total of 8 spots available. Enjoy the history of Halloween, a hike (weather-permitting), soap making, broomstick lacrosse, edible potion making, squash carving, and myths, monsters and mysteries! Ages 6-12. $10/day Register.
Trick-or-Treat Scavenger Hunt
Join the Pomeroy Kananaskis Mountain Lodge for a ghoulishly fun scavenger hunt adventure! This family-friendly adventure will tour the grounds of Kananaskis Village throughout Halloween weekend. Pick up your clues from the Front Desk, Concierge or Family Activities team.
Trunk or Treat
Worried about trick-or-treating? Why not try trunk-or-treating! Hosted in the parking lot beside the Malcolm Hotel, this event allows for covid-friendly trick-or-treating for the little ones. Cars will be decorated in Halloween flair and treats will be pre-packaged and sterilized for ultimate safety. Enjoy music, Halloween treats, a concession and carved pumpkin contest. Noon-3pm.
Walk with Ghosts
What better way to spend Halloween than with a Ghost Walk in Banff? Book your ghost walk through Discover Banff Tours during the week of Halloween to get your scares, frights and scary stories! All walks are led by experienced actors who will bring these historical ghost stories of the mountains to life! Walks are 1.5 hrs long, wheelchair friendly and well-behaved pets are welcome!
Show us Your Mask!
Fancy, scary, or just plain safe, show off your mask at Banff Ave Brewing Co. The best mask will win a $200 gift card. Winner is announced at midnight. Enjoy a pint of craft beer or stay for the special feature: $12 Witches Brew Martini. For event information.
Costume Party
Join the Elk & Oarsman for a Halloween costume party! Awards will be given for most creative, scariest, funniest and best duo/group costumes. This is an all-day event, from noon to close. Come anytime of the day or night to participate. Winners will be announced at 9:00pm. There will also be Halloween drink specials all day! For more information, email elkandoarsman@shaw.ca.
Haunted Halloween Weekend
Boundary Ranch has some eerie adventures for Halloween weekend! Try a wicked witch's wagon ride, a marshmallow roast with hot chocolate, trick-or-treat candy hunt and so much more! Prizes will be given for best costumes! These events are open for families of all ages. Email info@boundaryranch.com for more info.
Scary Stories – Online!
Jasper Community Habitat for the Arts and Arts Jasper are hosting a night of stories, songs and murder ballads. Join voices from Newfoundland, Winnipeg, Vancouver and Ottawa for a night of scary entertainment. This is an online event! Look for the video link to arrive.
Curb your Chocolate Craving
Since there will be fewer trick-or-treaters this year, why not indulge in hand-crafted chocolates from Le Chocolatier in Canmore? Try some of the many different Halloween items available, from bags of assorted goodies to chocolate bats, scarecrows and ghosts! Since there will be less kiddos around, this means you'll get to enjoy these gourmet treats yourself.
Skating at The Fenlands in Banff!
Family Halloween at The Fenlands starts for children 0-6 years old. Small cohort groups will be led through fun spooky storytime, echoes of the forest outdoor play, and fun arts and crafts. This FREE event is funded by the Banff Canmore Community Foundation. Pre-register. Event runs from 10:00 am to 2:30 pm. In the evening, from 4:00 to 5:00, The Fenlands is hosting free, family friendly public skating. Costumes are encouraged! 403-762-1251 or by clicking Pre-register at here.