Smartwool Banff's Goods for the Greater Good Campaign: Great Socks, Great Cause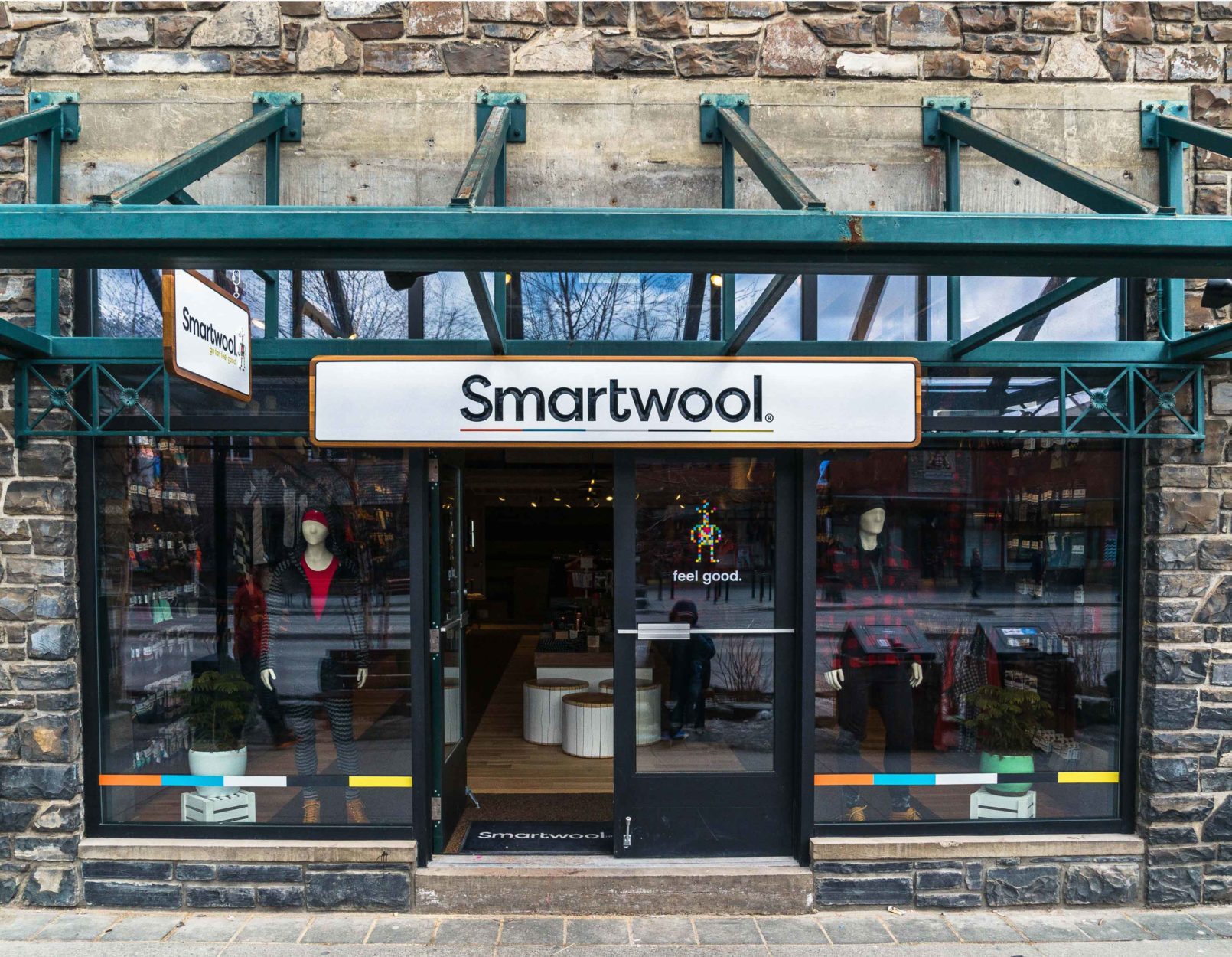 On March 24, 2018, Smartwool opened its first standalone branded Canadian Store on Banff Avenue. Smartwool is known for its amazing Merino wool outdoor apparel. Soft and comfortable in all weather conditions, it has gained widespread acclaim. When you combine these amazing products with the airy outdoor feel of the Banff store, you have a shopping experience like no other.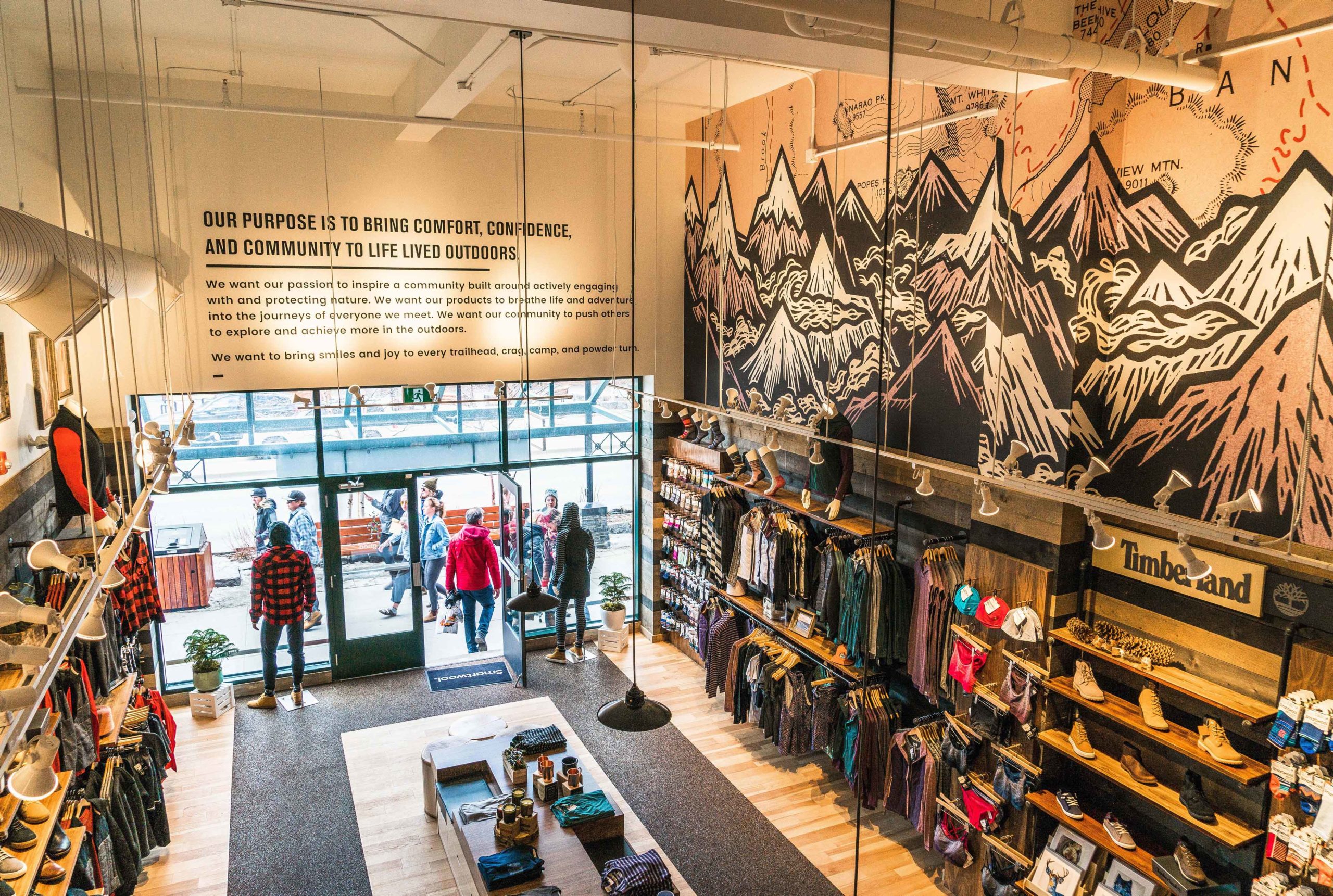 The store features a stone path that circles the space with a merchandise island in the middle. Items are tastefully displayed in an uncluttered environment. "The idea of the store design was to bring the outdoors indoors. The open space, high ceilings and artistic mountain decor gives shoppers a taste of the mountain lifestyle," says store owner Dave MacDowell. "And, although we certainly didn't anticipate the current situation, it is also an ideal layout for safe shopping during the COVID-19 pandemic."
Banff, a town that personifies the tourism industry in western Canada, has been hit particularly hard by the lockdown and ensuing regulations of the COVID-19 pandemic. "Being closed for two months was really weird," says Randy Scriber, Smartwool's store manager. "We never thought the bubble would burst, but it did."
Thousands of people living in and around Banff were laid off in March and April. Many of them have now returned to work, as regional travellers have flocked to the mountains for recreation. But two months of lost revenue, during what is normally peak season, has had a severe impact on local businesses. Also, 2020's regional visitors have different spending habits than the international tourists who have frequented Banff's stores, hotels and restaurants in the past. Local businesses have had to adapt with discounted pricing and modified product offerings. Pandemic regulations mean many businesses are reopening gradually or with limited capacity. All local businesses are struggling to recover lost revenues, and some may not survive.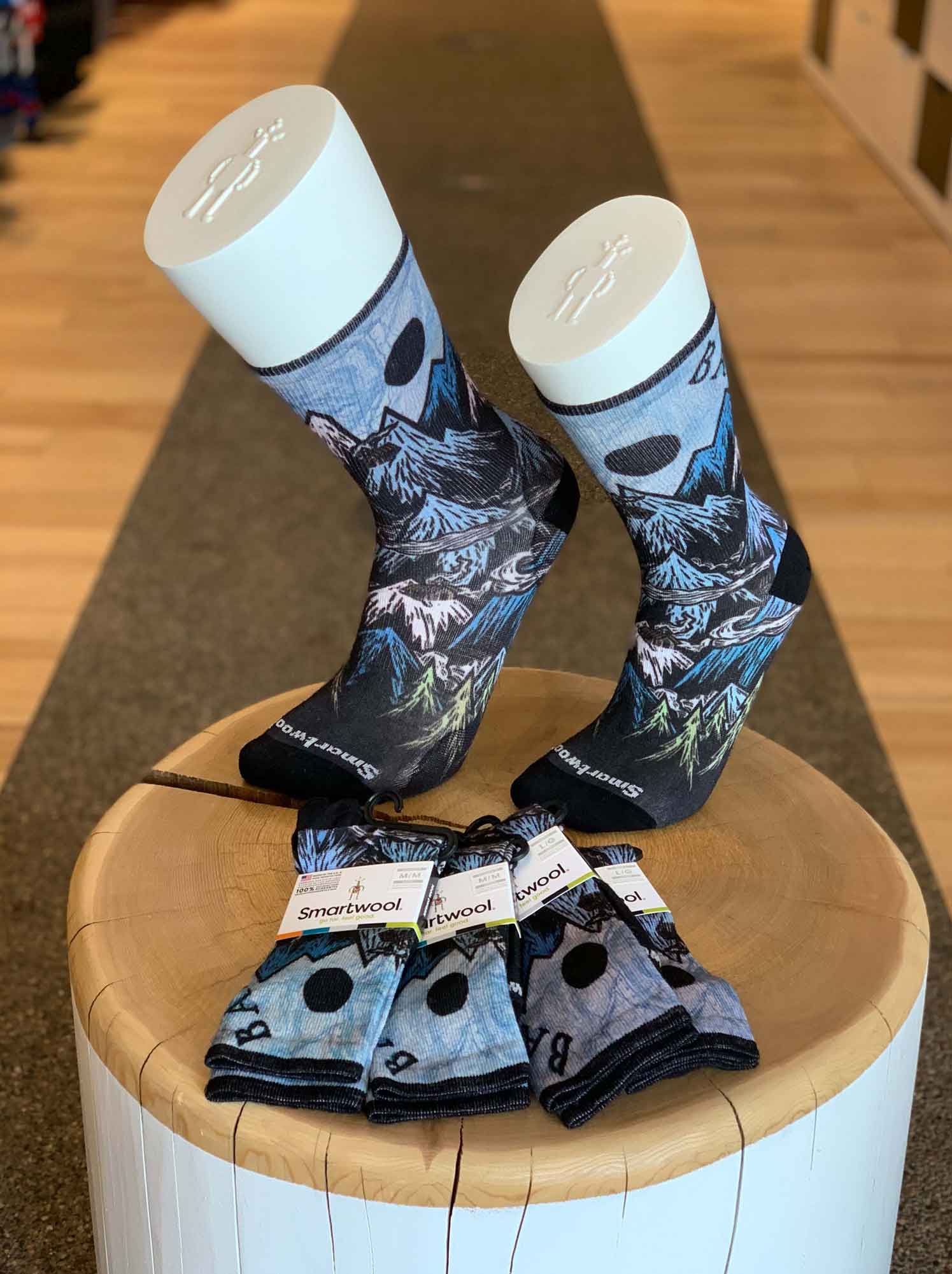 "Dave and I used to manage The North Face Store in Banff", says Randy, "where we gained some experience with charity drives. Our local communities have never needed support more urgently than now, so we decided on our 'Goods for the Greater Good' campaign. Our Banff Smartwool socks are very popular, so we are donating $3 from the sale of every pair to the Banff - Canmore Community Foundation. This foundation has always done a great job in supporting and developing our local communities."
Dave and Randy are trying to raise as much as possible this summer from the sale of Banff Smartwool socks in support of community improvement projects in Banff, Lake Louise, Canmore and throughout the Bow Valley. The unique, limited edition socks are made only for the Smartwool Banff store and are available for in-store shopping only.