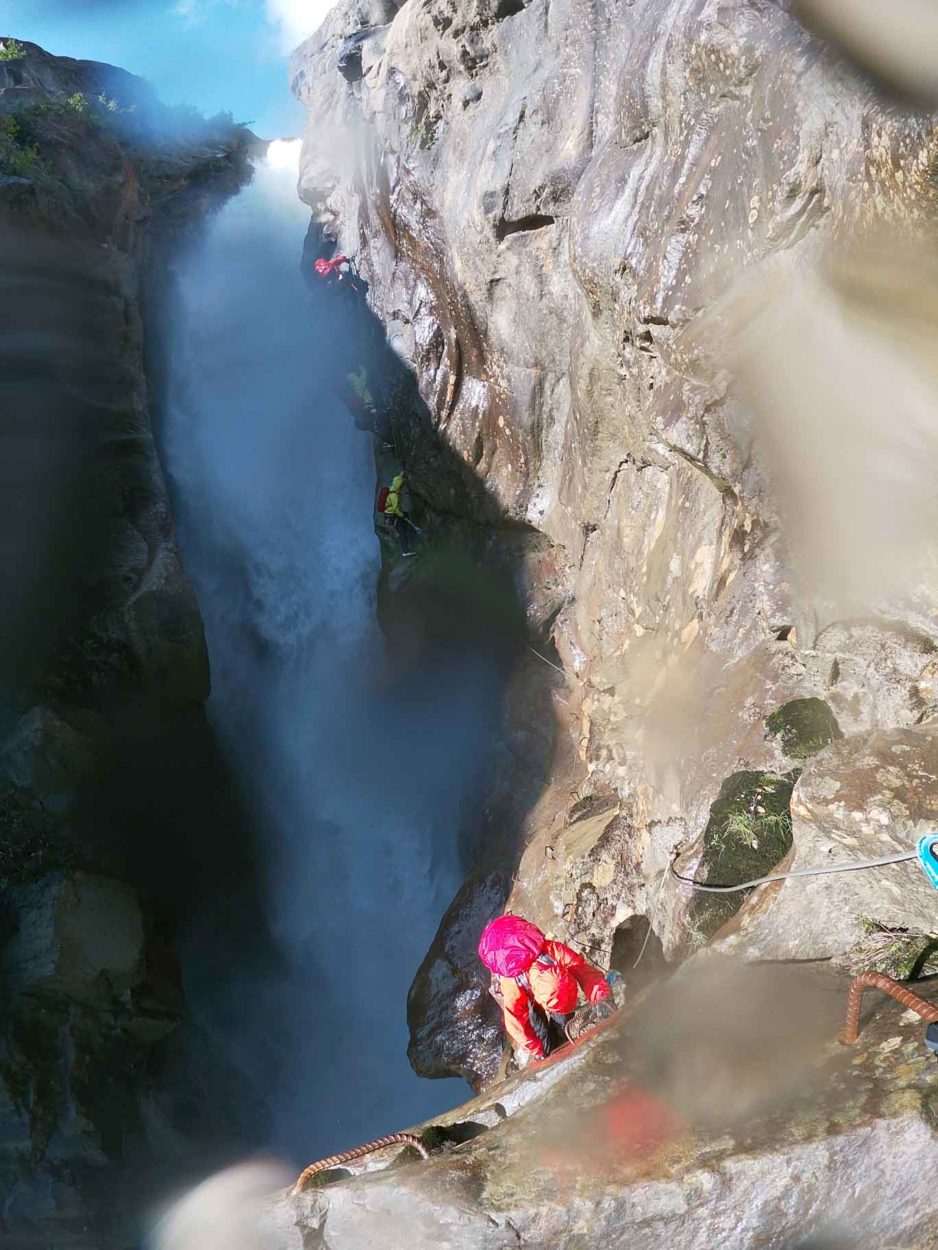 From the cozy mountain towns to vast wild spaces, the Canadian Rockies always promise adventure. If you're looking to escape the crowds and find a unique journey, read on! We've uncovered some of the best ways to explore the Canadian Rockies, well off the beaten path.
Up In The Sky
The mountains always look stunning from above. Scenic helicopter rides provide a spectacular taste of the beauty the Canadian Rockies have to offer. Sightseeing packages can often be combined with backcountry hiking, fishing or even weddings to add that extra slice of perfection. Looking to hit the skies? Try Alpine or Rockies Heli Canada. Looking to make a day of it? Try a heli-hike from White Mountain Adventures or Hiking with Claire and explore the mountains of the backcountry, far from any trails.
Down To Earth
Bring it down to the ground with amazing activities for adventure seekers and first-time backcountry explorers. Pack trips are a great way to access the wild spaces of the Canadian Rockies the way the original guides did – on horseback. Create your custom backcountry pack trip with Timberline Tours or experience the traditional methods of packing with modern comforts with Brewster Mountain Pack Trains. If you're looking to access the beauty of untouched mountain landscapes without "roughing it", try a backcountry trip with Banff Trail Riders. Their tent camps offer a secured camping experience while their lodges add a touch of luxury to the traditional backcountry experience.
If the backcountry isn't your thing, a via ferrata is a great way to get amazing and unique mountain views, above and away from the crowds. Italian for iron road, a via ferrata combines the excitement of rock climbing with the safety of always being connected to a metal cable, as well as the convenience of added steps, handholds and bridges. Via ferratas are fun and exhilarating, and no experience is required to participate. Mt Norquay has numerous options, from short, 2.5-hour trips to full day excursions.
In Golden, BC, Kicking Horse Mountain Resort offers several via ferrata experiences to complement their summer hiking and downhill biking.
In The Moment
Nothing enhances your understanding and appreciation for an area like an interpretive tour. Qualified guides have years of experience and boundless knowledge about the Canadian Rockies, and they love to show you around their home.
In Banff, try a Guided Signature Hike from Discover Banff Tours and explore your guide's favourite trails. Learn about the natural environment and its wild inhabitants at the Lake Louise Summer Gondola. Take a self-guided tour of the wildflower-filled alpine meadows or enhance your experience with a guided hike.
Along the Icefields Parkway, take an interpretative tour of the ancient glaciers with professional guides from Athabasca Glacier Icewalks or Rockaboo Mountain Adventures. Walk on, drink from and learn about glaciers with a Columbia Icefield Adventure, including the Skywalk, from Pursuit.
The BC Rockies are a treasure trove of adventure, nestled in untouched wild spaces. Try an exciting whitewater rafting trip with Hydra River Guides or Glacier Raft Company. Or create a custom hike with professional guides from Self-Propelled Adventures or Xplore Golden Tours.
Out Of The Ordinary
Getting to the unique places of the Canadian Rockies doesn't have to be extreme – or cost a lot of money. There are countless day-hikes that can bring you far from civilization, and they can be accessed almost anywhere.
In Kananaskis, try Chester Lake or Heart Creek for moderate hikes with big rewards. In Banff, Tunnel Mountain and Sulphur Mountain are easy summits with big views, or go even higher with the hike to the Cascade Amphitheater.
The Icefields Parkway offers stunning and accessible hikes including the Bow Summit Lookout, the Parker Ridge Trail and Helen Lake Trail. In Jasper, try hiking alongside Maligne Lake or up the ridge to Whistler's Summit, accessible from the top of the Jasper Skytram.
The BC Rockies have a secret stash of trails to explore and their remoteness attracts only the most adventurous of travellers. Try mountain biking in Golden or Revelstoke on their world-class trails. Hike to spectacular waterfalls in Kootenay National Park or visit large and impressive icefields in Glacier National Park.
Whether you're looking to get far away from an average day, revive with a digital detox, or just escape the ordinary, the Canadian Rockies have countless ways for you to immerse in nature and escape the crowds, far off the beaten path.