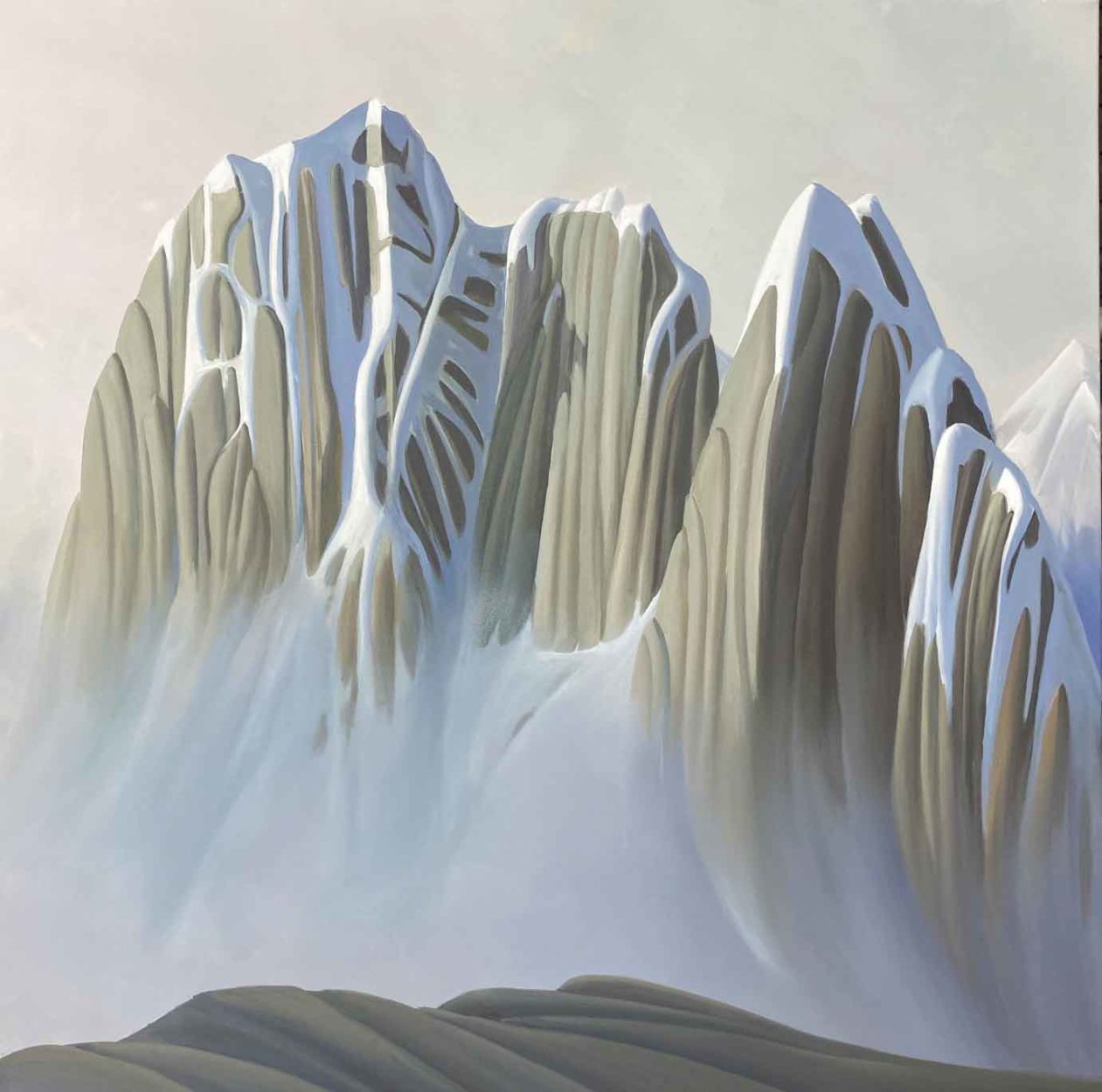 With Banff and Jasper beginning to reopen to tourists, Mountain Galleries in both the Fairmont Banff Springs and the Fairmont Jasper Park Lodge is gearing up for a great summer. They're planning on increasing their Artist in Residence program to allow for more artists and longer visits. Director Wendy Wacko says, "We're using this opportunity to expand our artist in residence program, doubling the number of artists in residence we've had in the past." The artist in residence is available to meet and interact with guests, host demonstrations and provide art classes.
A frequent and popular Artist in Residence at Mountain Galleries is landscape painter Kenneth Harrison. We had a chance to chat with Harrison about his work, and his time at Mountain Galleries. The below interview has been edited for clarity and flow.
Q. Can you tell me a bit about your work?
A. I started out as a Plein Air painter, with all of my work done on location. I began doing field studies, and that sort of evolved into a more stylized look. It turned into what I have today.
Just over 5 years ago I went into Mountain Galleries and showed them my work. Wendy Wacko asked if I'd be interested in doing the Artist in Residence program at the Fairmont Banff Springs. At first I didn't know what that was about, but when she explained it, the only question I had was, "When can I start?"
Before that I had a little bit of work in many galleries in Western Canada. Now, I'm exclusively in Mountain Galleries. They've been very supportive of me and my work.
Q. You mentioned the Mountain Galleries Artist in Residence Program. Can you tell me a bit more about that?
A. The Artist in Residence Program is probably one of the most interesting things people have to enjoy while visiting the Banff Springs. It's a great program. It allows us to interact with the guests of the hotel.
I'm always painting while I'm there, but to be honest, I do more visiting than painting usually. Initially we offered classes and workshops. Now we're in a smaller but more visible space, so instead of teaching directly, a lot of the time is spent talking with the guests. I enjoy talking with younger aspiring artists, who often visit with their parents, and who are interested in what I'm doing.
The program is not a new idea. It's been going on since the beginning of the hotel in the 1800s.
When the Banff Springs was originally built, the Artist in Residence painted the Canadian Rockies landscapes to promote the area to visitors. The idea was to invite guests to travel from Europe and spend two or three months. They would come on a Canadian Pacific ship, then travel across the country on a Canadian Pacific train and stay in a Canadian Pacific grand hotel.
Wendy Wacko initiated the restart of this program in 2013 in both Banff and Jasper.
Q. What's the best part about living and working in the mountains?
A. The absolute beauty of the landscape. That's why I'm painting what I paint. I love the serenity, the quietness. Most of my life I've been painting mountains. There's really nothing else I enjoy painting more. I do other paintings, but what I enjoy most is the Canadian Rockies.
My Artist Statement is: "To create a peaceful, quiet, relaxing moment on canvas." I love it when people say that about my work before reading the statement.
Q. Who inspires you?
A. I was initially inspired by impressionist painters. Then I moved into the more stylized way of painting. I started at a young age growing up on the prairies in Saskatchewan. The only artbooks I could access were the Group of Seven. From those pages, Lawren Harris inspired me. His painting is very stylized. It looks more at the shapes and shadows, rather than the details of the landscape. I like to design the landscape, so its recognizable, but I don't paint every tree in the forest, or every rock on the mountain. People tell me it looks like Lawren Harris – but much more affordable!
Q. If you had one piece of advice for an aspiring artist, what would it be?
A. Paint what you love.
To meet Kenneth Harrison, and many other amazing artists, at the Mountain Galleries Artist in Residence program, check the schedule here.