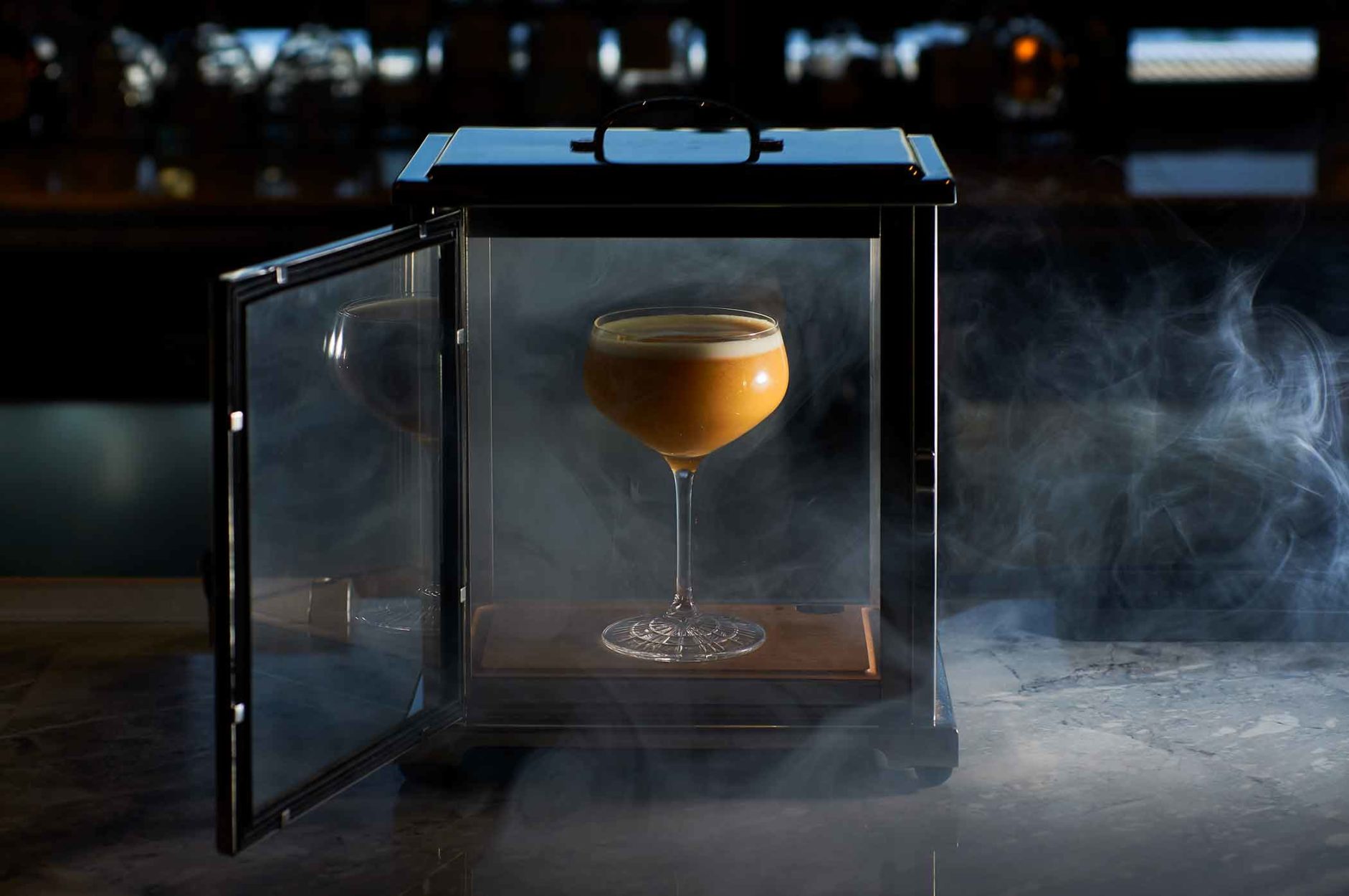 The Canadian Rockies are so much more than towering peaks and outdoor adventures. We spent some time savouring the delicate side of the mountains with some specialty mountain cocktails from local businesses. We aren't talking your standard, run-of-the-mill cocktails you can get just anywhere. We wanted something different, something unique, something truly indicative of the mountain spirit. So we went on our quest, sampling the best cocktails we could find (purely for research purposes, of course) to bring you this list of the finest cocktails the area has to offer.
From smokey decadence to sweet summer flavours, these mountain cocktails are unique to the Canadian Rockies and they're sure to tickle your tastebuds!
Where the Buffalo Roam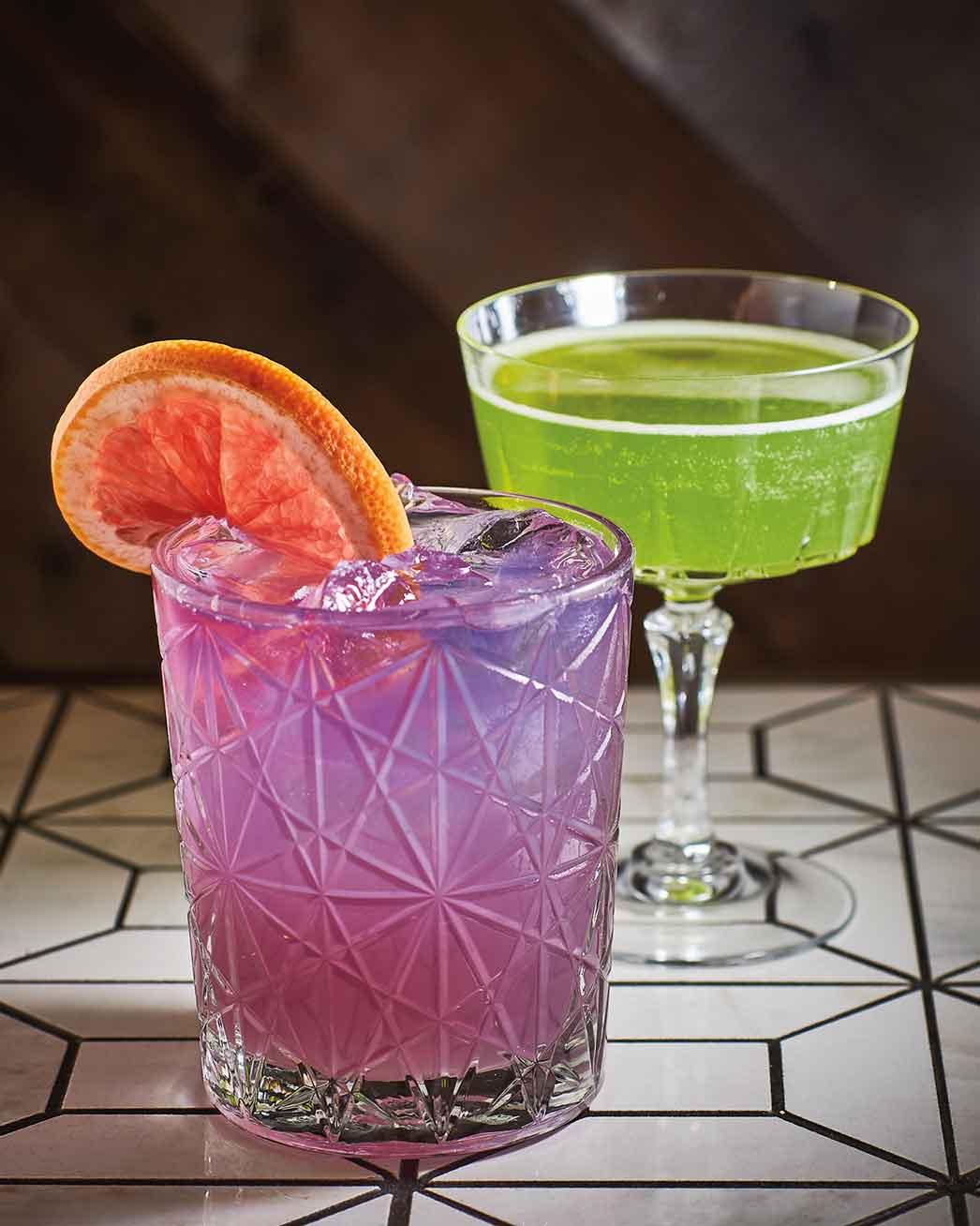 The Misty Mountain Hop, with prickly pear vodka, Eau Claire Distillery gin, absinthe rinse and hops bitters, was designed to highlight the flavours of Canadian spirits. This vibrant green drink is as refreshing as it is elegant. The High Violet adds the Empress gin to the top of the drink, which gives the taste buds time to familiarize themselves with the flavour before indulging in the rest of the cocktail. It's both bitter and sweet with just the right amount of kick.
Both of these original creations are exclusive to Where the Buffalo Roam in downtown Canmore.
The Vermillion Room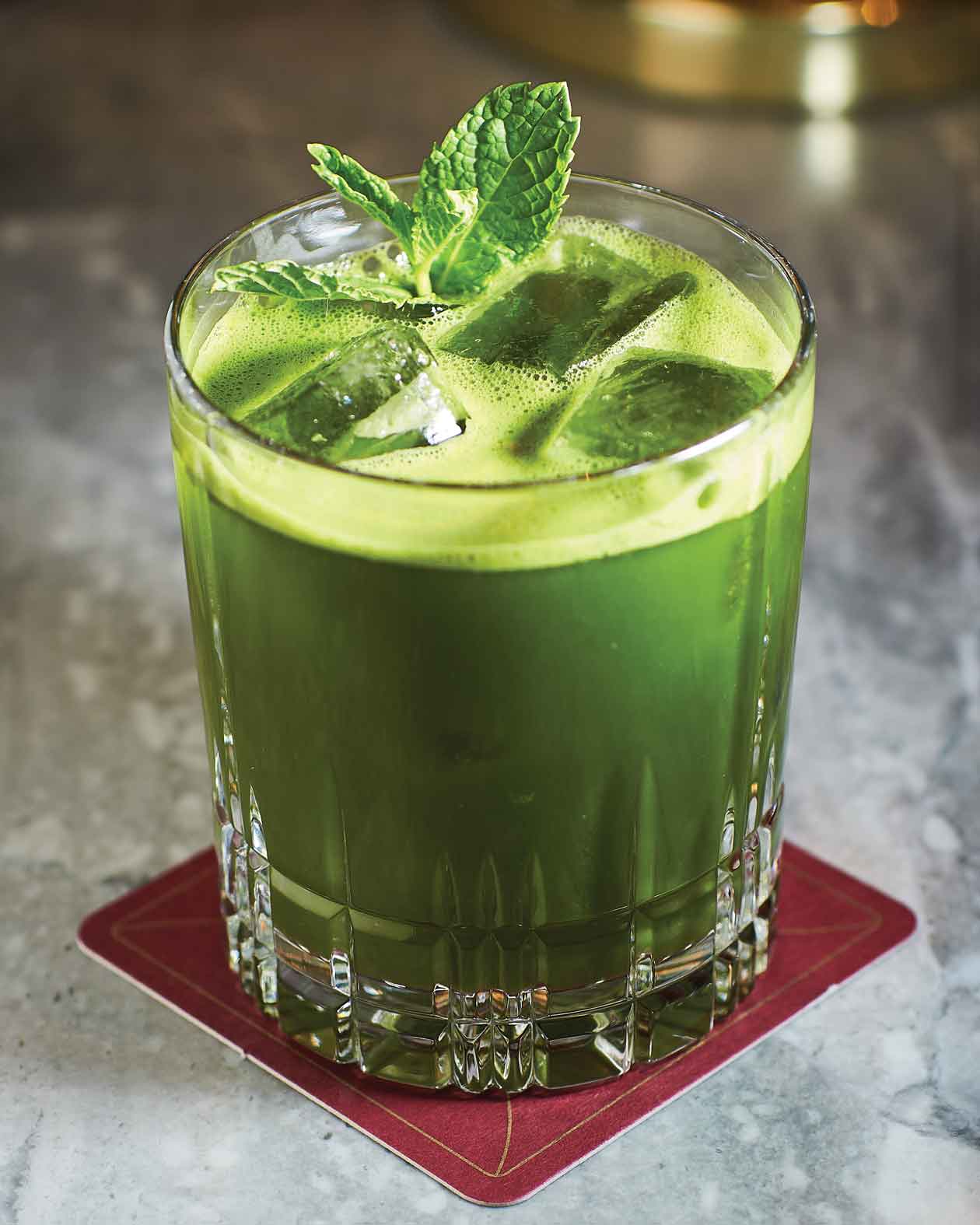 The Dame Nature, available exclusively at the Vermillion Room in the Fairmont Banff Springs, matches local, Wild Life gin with elderflower liqueur and mint. The matcha green tea puts a unique twist on a classic gin cocktail while the fresh mint garnish adds the element of scent to this invigorating beverage.
For something truly decadent, try the smoked Flip au Chocolat Épicé. This cocktail was created in-house as the ultimate indulgence. The features two rare French whiskeys, chili spiced chocolate syrup and angostura bitters. The scent of the applewood smoke adds decadence to the overall flavour of the drink. It's also stunning! So stunning, it's the feature image for this piece.
Wild Life Distillery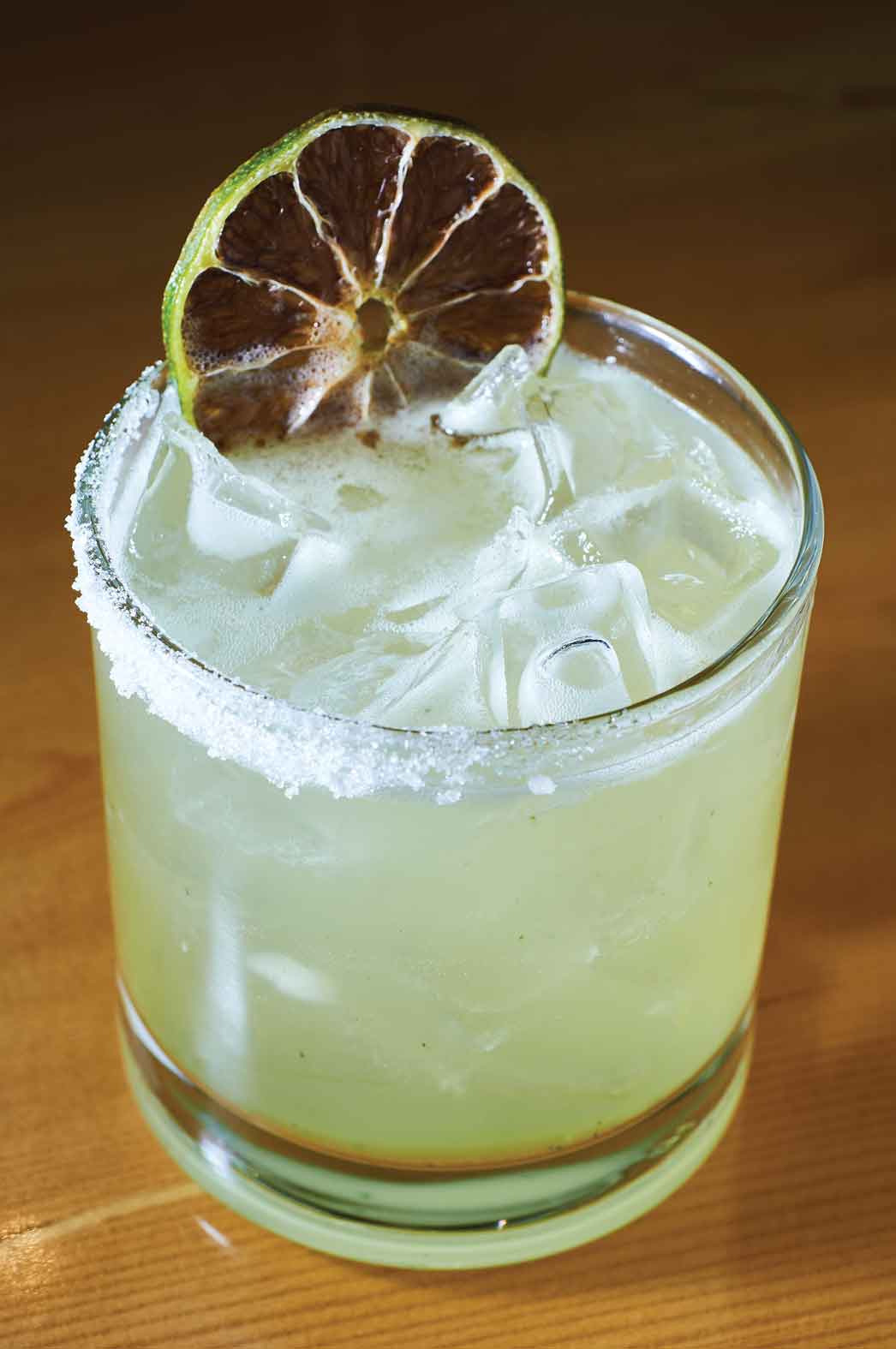 Wild Life Distillery is known for their award-winning gin and vodka as well as their seasonal gin, made from foraged ingredients. Their spirits can be found far and wide in the Canadian Rockies, but they also create their own mountain cocktails! The Pinata is best described as "similar to a gin margherita". The lime garnish is rehydrated with baklouit green chili oil from Evoolution. The glass is only half-salted, so you can decide whether you want the extra kick, or you want to appreciate the flavours of the drink itself.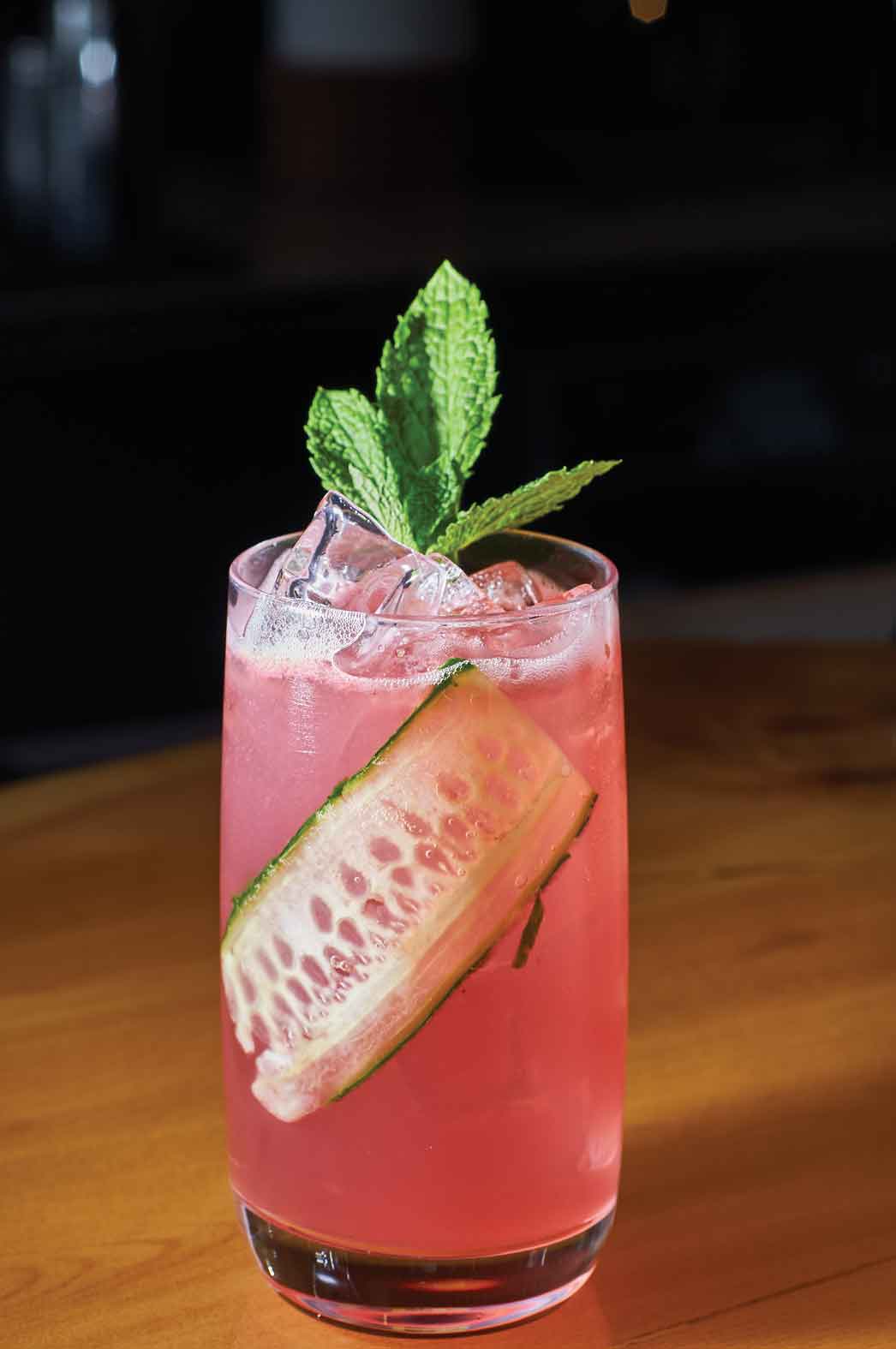 The Stairway to Heaven was created to be a refreshing summer cocktail. The watermelon juice is squeezed in-house for the ultimate fresh-tasting beverage. The fresh lime and cucumber garnish add a pleasant summer taste to this vibrant drink. Wild Life Distillery is constantly creating cocktails based on their in-stock spirits and seasonal ingredients.