Our Native Land: Jasper's Hidden Gem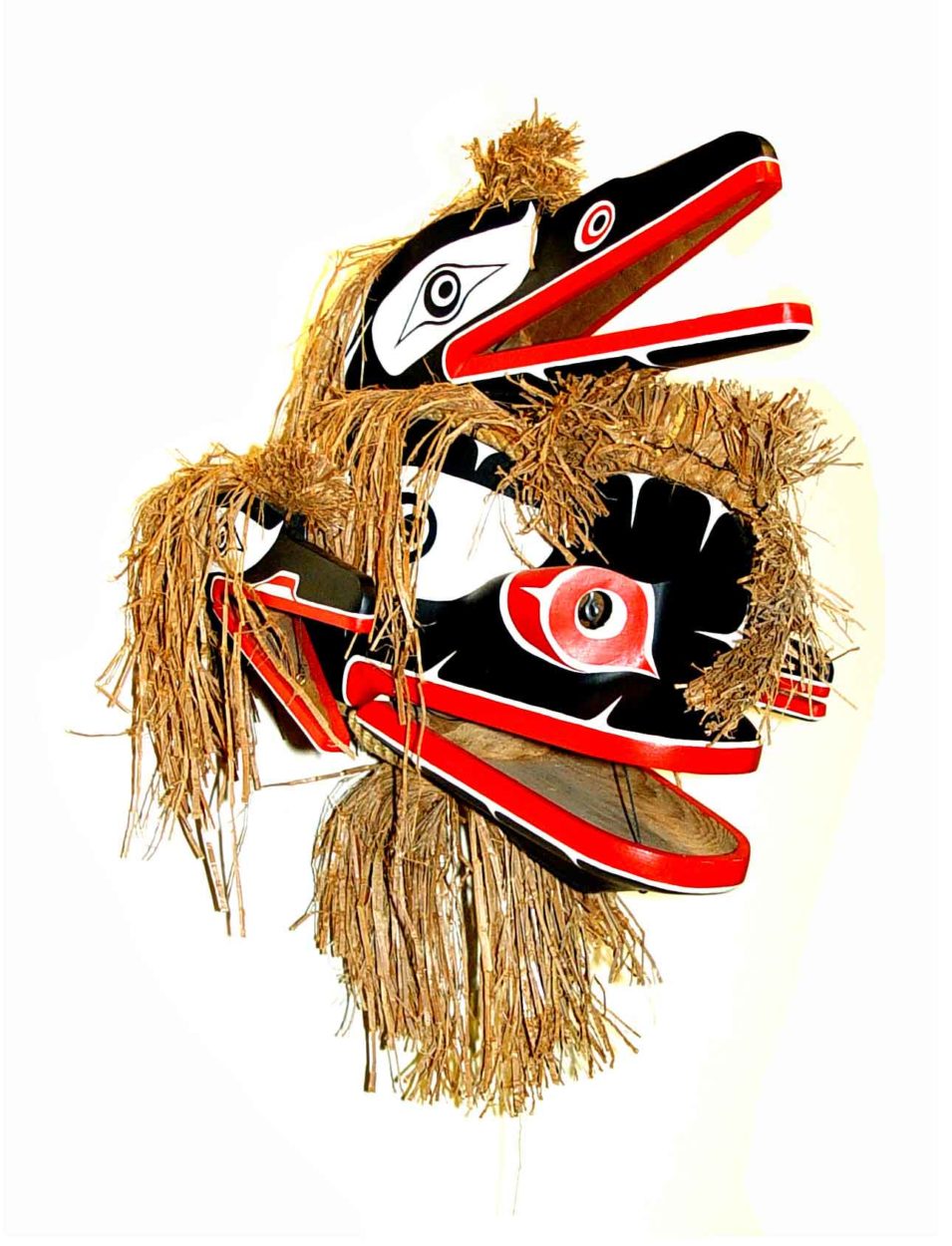 Tucked away in the heart of Jasper National Park is Our Native Land, a hotbed for original native art and authentic, one-of-a-kind pieces that you simply can't find anywhere else. For decades, this store has collected unique artwork and handcrafted items from artisans throughout North America, including iconic artists such as Lyle Sopel, Leo Arcand, Nuna Parr, Gilles Maurel, Richard Hunt and more.
On my recent trip to Jasper, I was lucky enough to catch up with Harry Schuurmans, owner of Our Native Land, who was gracious enough to take me on a tour of the gallery and chat about some of the original pieces in store. "We try to find things that truly are unique," he said as I gazed in awe at the giant mammoth tusk casually sitting 3 feet away from us; the most complete natural mammoth tusk in the world still in one piece, mottled with beautiful blues and ambers from spending centuries in the ground. "Everything we have is one-of-a-kind. We won't have an exhibit of a specific artist every time, there's always a variety of unique pieces available."
There's work from over 250 artists in store, including 3 Order of Canada recipients and 2 contemporary Canadian wood turners. "We want to help promote First Nations artists who are looking to introduce their culture and art into mainstream society," said Harry. Needless to say, due to their eclectic collection of original work, they have many international patrons; including the British royal family! Canadian Prime Minister Justin Trudeau presented former US President Obama with a sculpture by Leo Arcand, an artist whose work is always present at Our Native Land.
The collection of artifacts is second to none. "We make sure to carry true originals, and not just try to fill gaps in our selection, so stock and variety is always different." Some of the rare artifacts include things like birch bark and pine needle baskets, musical instruments, traditionally made Inuit plush toys, unique fur jewellery, traditional breast plates, clay rattles, intricate feather paintings, jade work, organic body care, ammolite, hand carved Iroquois soapstone, corn husk dolls, peace pipes, weapons including arrows, coyote jaw knives and Inuit ulu knives, glass blown pieces, pottery, traditional Inuksuks, pelts from foxes, wolves, otters, racoons and beavers, and more. Luckily for collectors, many of these rare items come with certificates for export. "We carry a large selection of miniatures for people who are travelling as well as full size pieces."
Harry also let me try my hand at opening one of the mystery pouches in store, a simple yet ingeniously designed Indigenous puzzle bag. It took me about three minutes to open (after he gave me a very useful hint), but the record sits at two minutes. Harry said it took him three days before he got it. Anyone can try this when they visit Our Native Land. "We're trying to give people something traditional so they can really get a sense of Indigenous beliefs and culture."
It was truly amazing to see such an incomparable collection of rare artifacts, art and crafts from a wide range of Indigenous and contemporary Canadian artists. "For any piece that's here, you can spend 30 seconds admiring its beauty, 3 minutes learning about its story and 3 hours being amazed by it."