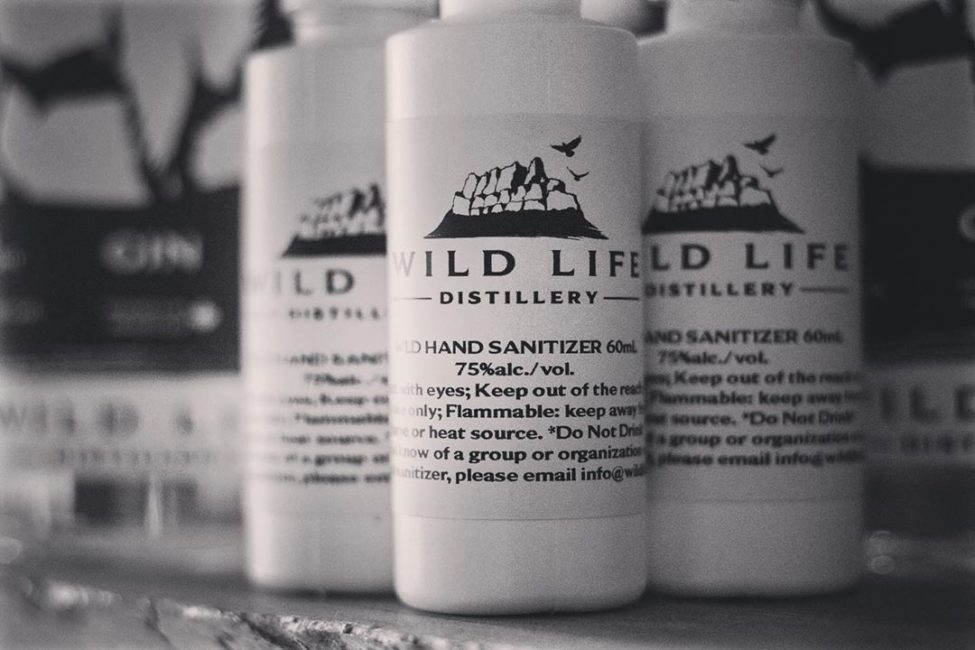 We've written about Wild Life Distillery before. From their seasonal gin to their amazing cocktails, served in their homey tasting room, Wild Life took the community by storm with their award-winning sipping spirits. Now, like almost everything in the world at the moment, Wild Life has closed their doors to the public to help prevent the spread of COVID-19.
But that doesn't mean they're out of business!
In order to meet a shortage in supply, Wild Life started making hand sanitizer in their Canmore distillery. "It wasn't our plan," says co-founder Matt Widmer, "But the supply chain of hand sanitizer has been overwhelmed. We've shifted our whole production routine to produce that for now."
The process isn't that different from distilling spirits, with the main exception being the quality of the alcohol produced. "The alcohol we're producing is not for human consumption," explains Widmer, "So we're not as meticulous in what we're collecting." The packaging and labelling is obviously unique, but the actual distilling process remains similar to what Wild Life does best.
What's changed is the purpose behind the product. Wild Life Distillery is donating their hand sanitizer to all front-line healthcare workers who are risking their lives during this pandemic. In order to keep some cash flow and keep the doors open, Wild Life is selling their hand sanitizer alongside their spirits on their new online store. You can also get a free bottle by purchasing more than $50 of their famous spirits. Furthermore, Wild Life is selling hand sanitizer to corporations who cannot close during this pandemic.
"We're trying to help out where we can," says Widmer, "We'll keep up the supply for as long as there's demand."
To purchase Wild Life sanitizer, or their award winning sipping spirits. Orders over $50 qualify for free shipping in the Bow Valley! Pickup outside the store is also available.
Are you a front-line medical worker during this crisis? Contact Matt Widmer at matt@wildlifedistillery.ca to order your free hand sanitizer. From all of us at Where Canadian Rockies, thank you for all you do.