Wild Hearts in a Trying Time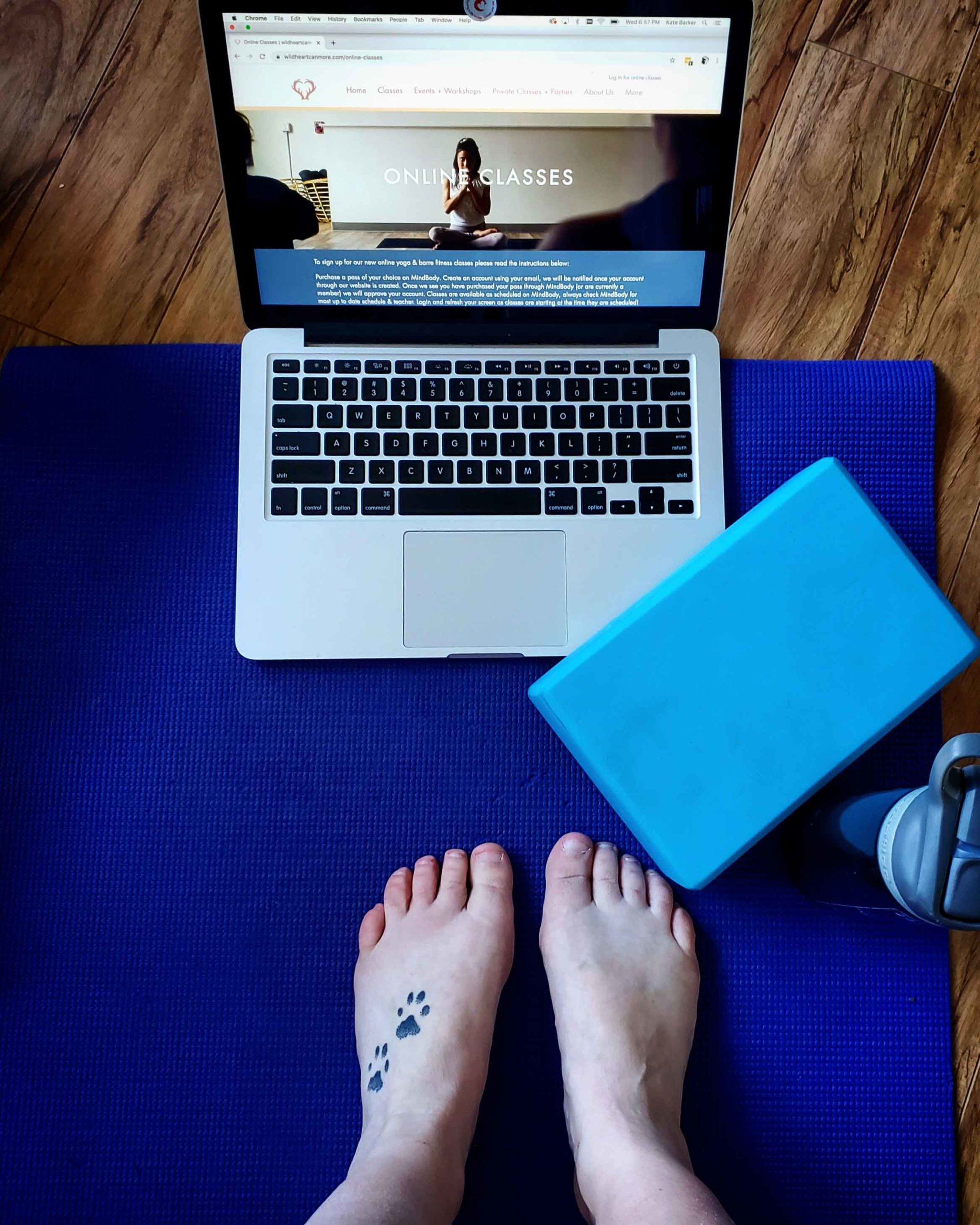 It's the third week of being stuck inside and what is there to do besides make the best of it? With all the restrictions in place, we're looking for moments of kindness and beauty. We didn't look far before finding WildHeart.
WildHeart is a local Canmore studio offering a wide variety of classes and clothing for sale. It's run by a team of active outdoor enthusiasts who embrace the mountain lifestyle, both inside and out. They teach different types of barre and yoga with a focus on healthy movement. Their space is energetic and welcoming, and they attract drop in traffic alongside their loyal following. Like everything these days, the studio space is closed to the public during the pandemic.
So the wonderful staff at WildHeart have brought their classes to you at home.
In an effort to keep their community together, and to keep all their staff employed at a time when things are turbulent at best, WildHeart offers their regular range of classes online. Some classes require you to get a bit creative with props, but they all spread the warmth and joy that you would normally find in their studio.
I tried a class. I'd heard great things from friends who frequent WildHeart's studio and I thought it would be a nice way to unwind at the end of the day. The process was very simple: basically, you sign up, create an account and tune in when your class is about to start. It's all explained here.
I signed up for Yin Yoga, which they described as an "exploration of the mind, body and breath through functional movement and restorative postures." That sounded lovely – and exactly what we all need as we sit still and adjust our lives.
The class was taught by Jess Simson, and despite reaching out to everyone through their screens over the internet, she made everyone feel welcome and connected for the whole practice. Jess wasn't so interested in flexibility or perfect form during the class, but she really focused on targeting the specific areas to relieve tension. She offered different variations on each pose, and explained how each person could work with their own body to find the position that released their tensions for that day. She had a calm manner and a way of explaining things that made the class light and fun while still deeply relaxing.
The hour-long class was the perfect cap to the day. It was a great way to relax physically and mentally, and it also helped to connect socially through the virtual class. Whether you're looking to relax during this crazy time, or you're wanting to keep up with your cardio and fitness, check out the classes that WildHeart has to offer. They're accessible, they're fun, and you can do them at home.