Stay in Shape (and stay sane!) with Strides Virtual Challenge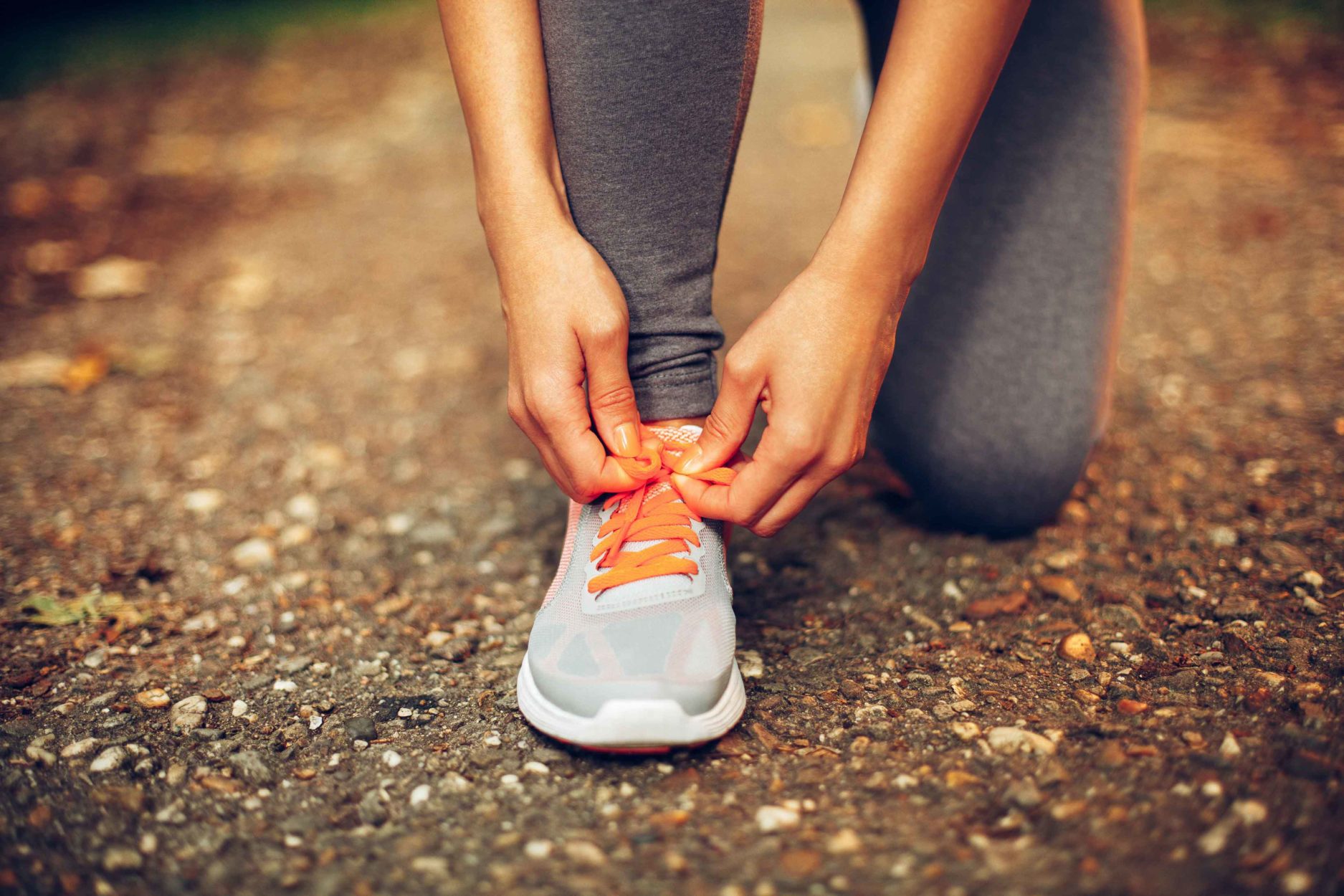 Wow. What a week! Here at Where Canadian Rockies, we went from gearing up for our busy spring publication schedule in our bustling office to everybody working from home in a split second! We are still putting together our travel guides, dining guides and other resources to help you navigate the mountains when this is all over, but for now we're doing our best to whether the storm.
So. How are you doing? What are you doing to stay sane during these crazy times?
In an effort to ward off cabin fever, I'm taking part in the Strides Virtual challenge! This online challenge is a series of physical activities hosted by the local running store: Strides Canmore. Strides opened its doors in Canmore in 2018 and since then has been the go-to source for running, walking and Nordic ski gear. Whether you're looking to go for a leisurely stroll, or you're training for an ultra, Strides has the gear for you. (They're also offering delivery to Bow Valley residents if you need running or Nordic ski gear while the store is closed! Email Lyen: llau@stridescanmore.com or Kylie: kmckendrick@stridescanmore.com for details).
Now, during this time of unprecedented challenges and social/physical distancing, they have an online challenge to keep you going strong. You don't have to be connected to the mountains to take this challenge! Do it from home and share your progress on social media with the hashtag #StridesVirtual.
Here's how the first weekend went:
Saturday: Run or walk down a street you've never been before.
Ok, so being involved in this community means knowing your way around, and after looking up a map of Canmore, I was pretty sure I'd been everywhere! But I haven't ran everywhere. So to make this challenge a success, I chose to run down Main Street. Now, in the "real world", walking down Main Street at 12:30 on a Saturday is a challenge with all the visitors coming in and out of shops. But with most businesses closed, and a firm message to stay home from all levels of government, Main Street was eerily quiet. I wasn't the only one to run on Main Street for this challenge, but while I was out, I hardly saw a soul!
Sunday: Stretch for 15 minutes
After rearranging some furniture in my itty-bitty mountain apartment, I had just enough floorspace to get in a good stretch. This was not only useful for my physical wellbeing, but it helped mentally as well. Deep breathing and taking a moment to focus on stretching is a great way to calm down and ease some of the building stress we're all feeling right now. It also meant putting away my phone for a solid 15 minutes, which was a much-needed break from the constant news stream of COVID-19 updates. It was enjoyable, to say the least, and my cats were very helpful stretching partners.
For this week: Challenges include doing 10 pushups for every km walked, a burpee challenge, taking an online yoga class, and so much more! I'm looking forward to all of them, and I hope to see you tracking your progress with this challenge too!
To find out details about the Strides clickVirtual Challenge. Don't forget to follow Strides (and us too!) on Facebook and Instagram.
From all of us at Where Canadian Rockies to all of you, wherever you call home: Stay safe, stay healthy, and we'll see you when this is all over.