Take Photos like a Pro – Right from your Phone!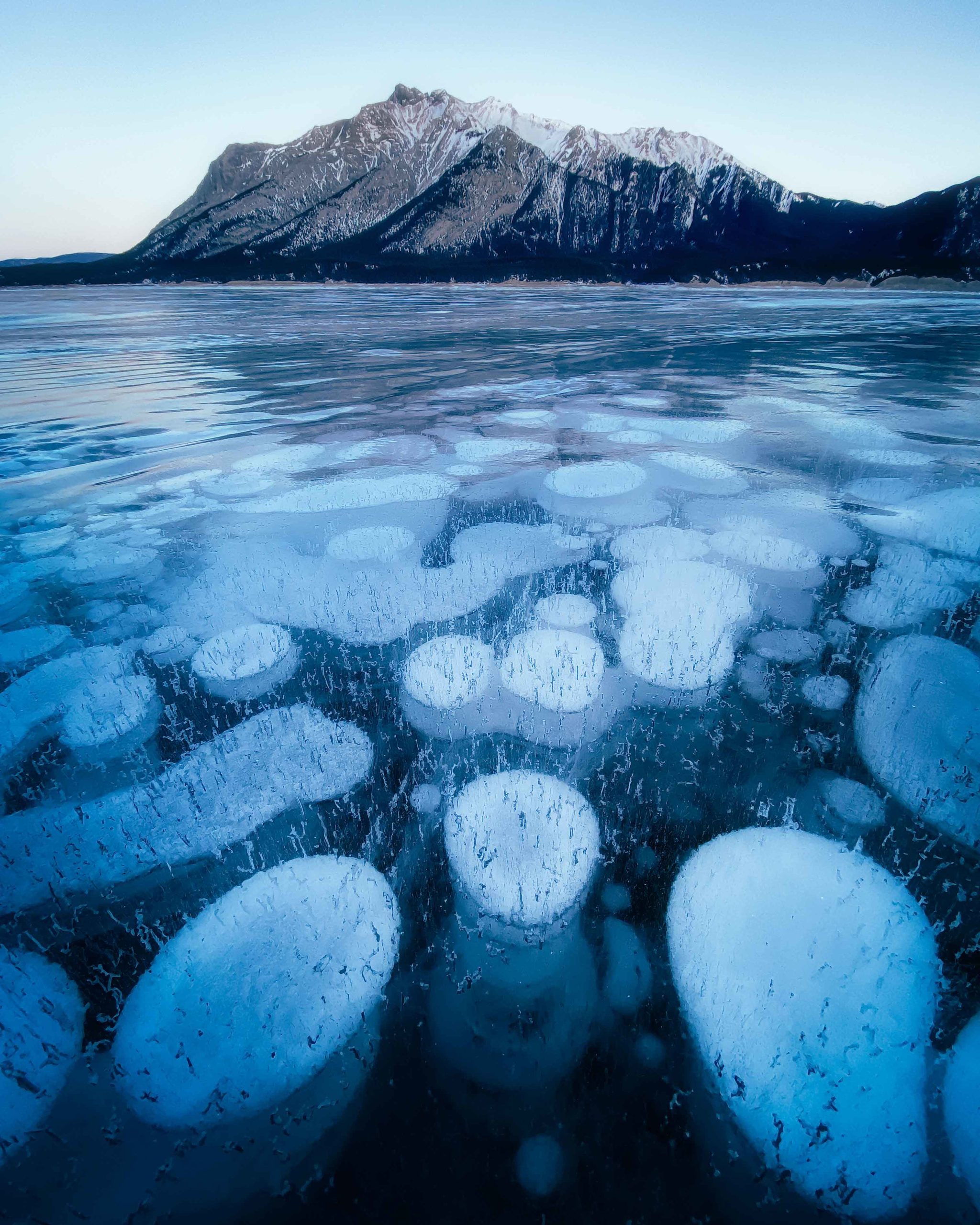 Photo by Sanjay Chauhan
The Canadian Rockies provide a stunning backdrop for any photographs, but capturing their beauty can be hard without the right equipment. Did you know you can capture stunning photos of this impressive landscape, right on your smartphone? Here are the best  mountain photography tips for your phone, from professional photographer Sanjay Chauhan.
1. Know your Light
In photography, good light is everything! Try facing your subject where the light is coming from and avoid harsh noon light. The light right before and after sunrise and sunset, soft and even light, or the light on cloudy days are great opportunities to get the best shots.
2. Focus on your Subject
You want to get your focus right to avoid your subject looking blurred. You can do this while in the camera app, tap on the screen where you want the focus to be and a yellow box will appear to show where the camera is focusing. You can also adjust the exposure (image brightness) by swiping up or down on the screen. Swipe up to make the image brighter. Or swipe down to make it darker.
3. Consider your Perspective
Don't just point and shoot. There are many ways to make a scene look exciting. You can find leading lines that lead to the subject or include an interesting foreground to give your scene some depth.
4. Embrace the Clouds
You can get some beautiful soft light on overcast days. The clouds act like a giant softbox, so don't be afraid to go out and photograph!
5. Experiment with Reflections 
Reflections are great to make a scene look interesting. You can either find a calm body of water, a small puddle, or a reflective surface to make it happen. If you find a small puddle of water, hold your phone upside down and almost touching the water to get perfect reflections! This also works if you find a glass railing or a reflective metal surface.
6. Daytime Long Exposures
One of the most underrated features of an iPhone is Live photos! You can take pictures of a moving car or a waterfall with Live photo on, swipe up on the image, pick long exposure and you can see the image turn into a long exposure!
7. Use Burst Mode for Action Shots
The best way to capture action shots is with Burst Mode because it allows you to capture multiple shots as your subject moves. Just keep your finger pressed down on the shutter button while the subject moves through the scene. Once you've taken a set of burst photos, you can then select the best shots from the action sequence
8. Use Grids to Take Straight Pictures
Turning on gridlines in your camera settings is a great way to make sure your horizon and any lines (buildings, trees, etc) are level.
You are now armed with the best photography tips for your phone. All of the photos in this piece were taken on an iPhone 11 Pro at the annual Lake Louise Pond Hockey Classic at the iconic Fairmont Chateau Lake Louise and with Snowy Owl Sled Dog Tours.
For more information on taking photos with your phone, check out this amazing resource by Apple, or stop by any of their stores. In the Canadian Rockies, you can get photography advice from these local sources.
To see more of Sanjay Chauhan's work, follow him on Instagram or check out his website.