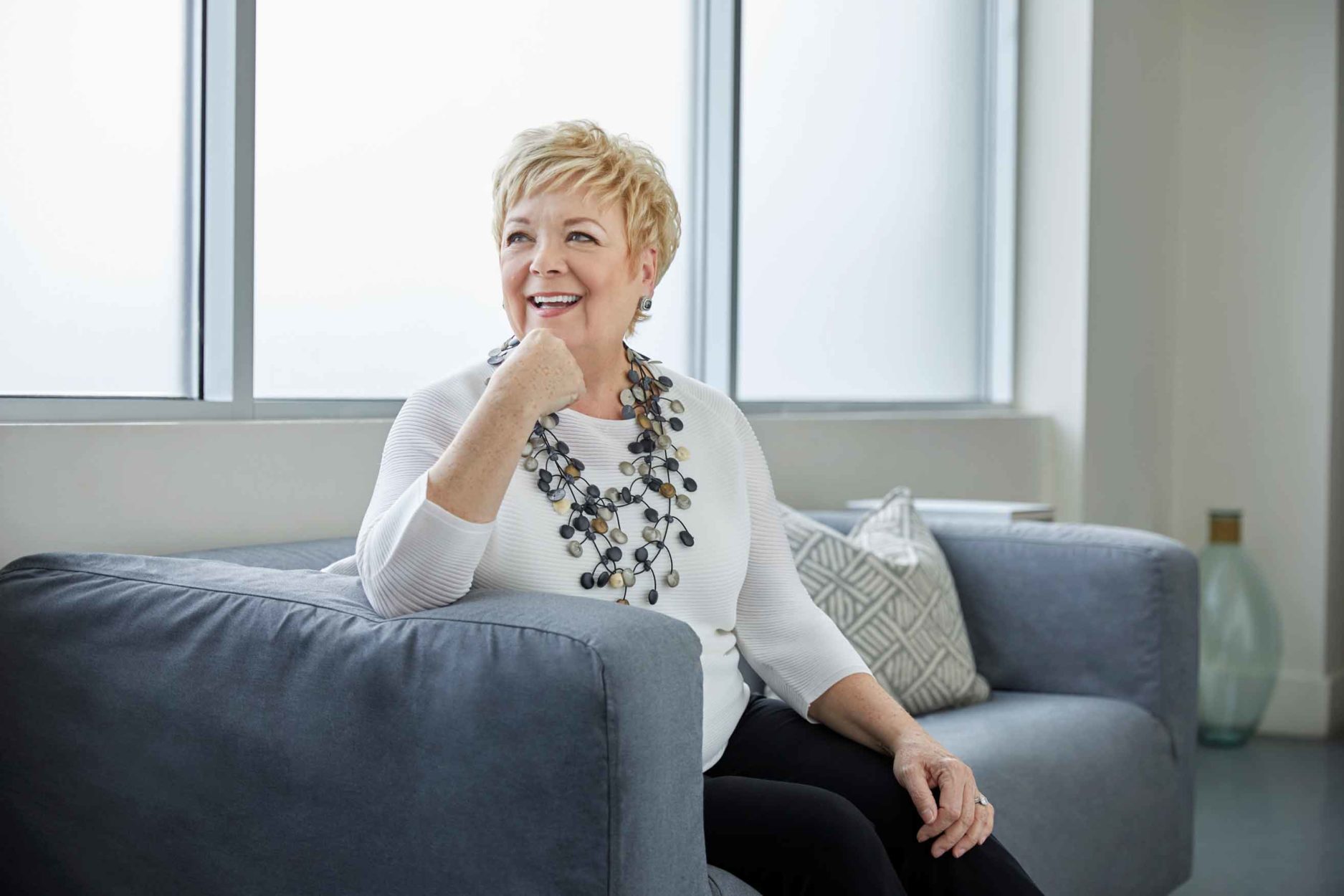 Photo courtesy of The Banff Centre
Janice Price, CEO of the Banff Centre for the Arts and Creativity, is one of Canada's most experienced and leading arts executives. She has served as the CEO for the Kimmel Center for the Performing Arts in Philadelphia and she was VP of marketing and communications as well as interim executive director of the Lincoln Center for the Performing Arts in New York. In Canada, she held senior positions at the Sony Centre for the Performing Arts, the Stratford Festival, and Roy Thomson and Massey Hall. She was the founding CEO of the Luminato Festival in Toronto. In 2018, Price was awarded the WXN Top 100 Most Powerful Women Award.
 Q. How would you introduce the Banff Centre to someone who's never been here?
A. That's a question we ask ourselves all the time! First and foremost, we're one of the 26 post-secondary institutions in Alberta. We're the only one that is designated "Specialized Arts & Culture". We were established in the middle of the Depression, which shows you there is always hope in any economic circumstance. We were founded before many other large national arts organizations in our country like the CBC, the Stratford Festival or the Montreal Symphony Orchestra. We are a campus, but we're so much more than that. We are a place of for artists to develop their arts and we are also a performance centre. We accommodate every kind of art, including visual arts in our gallery, performing arts, music, dance, you name it!
Q. Can you touch on the connection between arts and the mountains?
A. One of our most well-known events is the Mountain Film and Book Festival, which draws crowds of like-minded people to explore films and books about mountain sports, culture and life. This is a huge event for us every year and after it premieres here at the Banff Centre, it travels around North America. It is the ultimate connection of mountain life and art and we are proud to be entering the 43rd year.
We also work closely with Aboriginals in understanding the spiritual connection with the land. We are on Treaty 7 land, which was once home to the Stoney Nakoda people. Especially since the Truth and Reconciliation Commission, the Banff Centre has been actively involved with working with our local Stoney Nakoda people and discussing how we can participate in the commission and educate others to do the same.
Q. What drew you to Banff as a centre to promote Arts and Creativity?
A. Besides the absolute beauty of the place, I was interested in the Banff Centre because it is unique in the way it interacts with artists at the beginning of their work. So much of my career has been about the final presentation of art, and I like that I can be a part of the conception process. I feel like my business card should say "arts enabler", because that's what we do. We enable people in the beginning of the artistic process and help them establish their work. Sometimes artists return 3 or 4 times to develop what they need. Artists can come here and create without the pressure of performing at the end of their visit. We have excellent performance spaces, but we have so much more than that.
Q. For someone visiting the area, what's the best way to get involved with the Banff Centre?
A. Look on our website and see what's playing. We have so much to offer, from plays to classical music to live outdoor shows in the summer. But we're more than that. We have leadership courses, we're a convention centre, we have programs on developing artistic goals.
We also have 2 great restaurants. Three Ravens is one of Banff's best dining establishments, and a lot of people don't realize it's on a post-secondary campus. The restaurant has large windows with amazing mountain views and people find it through TripAdvisor as one of the best places to eat in Banff. Our other restaurant, Maclab Bistro, has the same great views and a large patio. It's more casual, but it's also a point of entry for many people.
We're also a part of the community. We have the only indoor community pool in the Sally Borden Centre and we have a public gym.
We're also located at the trailhead to Tunnel Mountain. A lot of times people are hiking up the mountain and they want to keep going and see what we're about. We encourage that. Come on out! We have so much to offer.
Q. What is your favourite thing about Banff, outside of work?
A. I love the mountains and the people here. I love to take my dog, Tiger, for a long walk. We'll go down through town and by the river. Sometimes we go downtown, but we always walk the river trail all the way back up to campus. It's a long walk and it allows me to appreciate that I get to live and work in such a beautiful place.